Posted September 14, 2015 by Leomar Umpad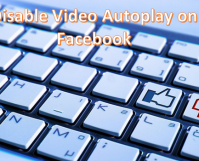 On Facebook, videos that are directly uploaded to the site now play automatically. Because of a feature introduced earlier to mobile devices, users looked for ways to stop videos from playing automatically on YouTube. With the implementation of auto-play on computer web browsers, people will be more inclined to upload videos to Facebook instead of […]
Posted February 28, 2015 by Lê Hoàng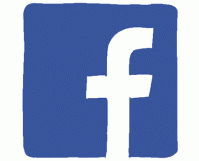 Not only does Facebook let you send lovely stickers to your friends through chat, it also lets you add those stickers to your photos. Here is how to do it on your iPhone or Android phone.
Posted November 28, 2014 by Lê Hoàng
In addition to the Unfollow feature, which lets users stop receiving their friends' updates without unfriending them, Facebook offers another feature to reduce the number of updates posted by a particular user on your news feed. This option can be very useful if some of your friends post too many updates on Facebook. You may […]
Posted November 27, 2014 by Lê Hoàng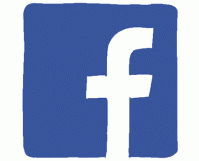 Whenever you open a link from your Facebook app, the app will try to load the webpage using its built-in browser, not the one that you set as the default on your phone (e.g., Chrome). This behavior could cause a lot of frustration because the Facebook app's built-in browser lacks a lot of important features. […]
Posted September 17, 2014 by Lê Hoàng
If you usually share photos with friends using Facebook Chat and now you want to find all of them, you could go back to your chat history and find every single image from there. While it is possible to find all of the images using this method, it takes a lot of time. Fortunately, Facebook […]
Posted August 6, 2014 by Lê Hoàng
For your convenience, Facebook for Android lists your recent searches whenever you search for something on your phone. While this feature is helpful when you need quick access to a previous search, it also exposes all of your private search terms so that anyone who has access to your phone can see them. To avoid an […]
Posted July 27, 2014 by Lê Hoàng
By default, Facebook sorts uploaded photos by name. As a result, whenever you share multiple photos on Facebook, your friends will just be able to see some of the first ones that you uploaded, while the rest can only be viewed when someone scrolls through the full list of pictures. In many cases, the first few […]
Posted July 25, 2014 by Lê Hoàng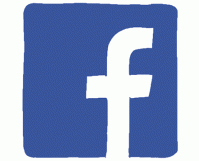 When you browse through the Facebook News Feed, you may find many helpful and informative posts, but you may not have the time to read them all at once. In such situations, you can save or bookmark the posts that interest you using the Save feature in Facebook and view them later. Since all of […]
Posted July 7, 2014 by Lê Hoàng
Since the amount of space for tabs on a Facebook page is limited, only a few tabs are visible to users, while the remainder are listed under the More section. By default, tabs are positioned in the same way on all pages, so you may need to rearrange the position of the tabs to suit your […]
Posted June 30, 2014 by Lê Hoàng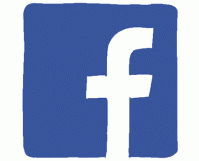 If you have accidently blocked someone from your Facebook group or if you want to reverse a ban that you have made in the past, the steps in this tutorial will help you. Continue reading to find out how.