Every time when you send items like email messages, meeting notes, task notes from Outlook to OneNote, the program will ask you where you want to save them. If you always send each type of items to a particular notebook, then this feature may not be necessary. This tutorial will show you how to configure locations for each type of items when sending them from Outlook to OneNote.
1. Launch OneNote 2010.
2. Go to File -> Options.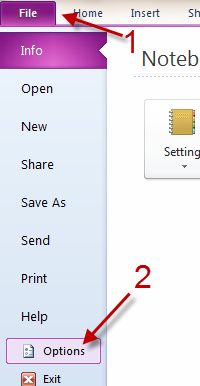 3. When the OneNote Options window appears, go to Send to OneNote section. You can find it on the left side of the window.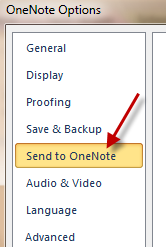 4. On the right-side pane, you can see 2 sections: Outlook Items and Other Content. Each of them includes a number of items. Find the item that you wish to modify the Send to OneNote action, and then choose the action from the appropriate drop down menu. Available actions are: Always ask where to send, To current page, To new page in current section and Set default location….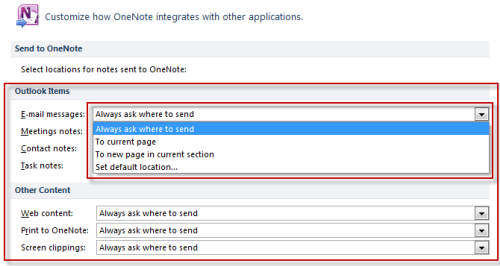 Setting the default location: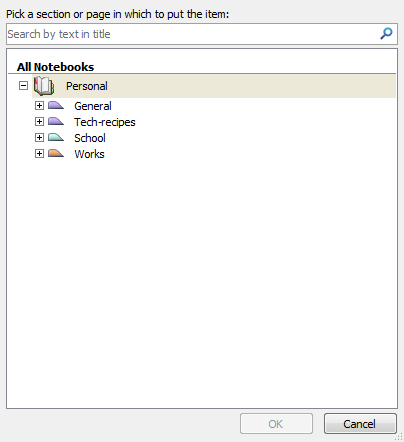 5. When you are done, hit the OK button at the bottom of the window to save the setting.