The 'Technology reviews' Archives
Posted February 10, 2011 by David Kirk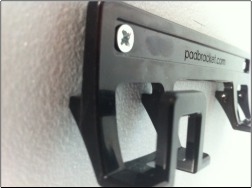 In my opinion the iPad is the most beautiful digital photo frame thus far. Whether you are using it as an alarm clock, as a digital picture frame, for viewing movies, or for watching continuous realtime data, having the iPad mounted can very useful and attractive. Is the Pad Bracket a good solution?
Posted January 11, 2011 by David Kirk
Verizon and Apple have finally tied the knot and the public can purchase an iPhone to use on the Verizon network. However, there are several differences between the Verizon and AT&T iPhone experiences. Keep reading to see if you should buy the iPhone through Verizon or AT&T.
Posted December 29, 2010 by Jimmy S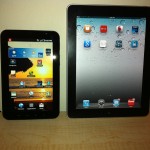 Samsung released its first Android tablet The Galaxy Tab to Europe on Oct 11, 2010.  It finally hit the USA on November 10, 2010 being offered with data services for T-Mobile.  Sprint, Verizon and AT&T versions soon followed in the rest of November.  The Galaxy Tab has been touted as being the first real iPad […]
Posted November 25, 2010 by David Kirk
Cable boxes are finicky. Most problems with them can be fixed with a hard reset. Here are the instructions for rebooting a Scientific Atlanta DVR cable box. These directions have been tested on cable box versions 8240, 8300, and 4200.
Posted November 12, 2010 by David Kirk
Multiple methods for getting Netflix to your TV now exists. With the Netflix application now available for the Wii, many people are wondering if that's a good option. Here is my take on the video quality of Netflix on the Wii.
Posted November 6, 2010 by Jimmy S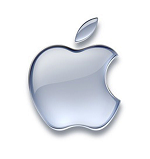 Like any blogger and traveler, I love my portables and ultraportable laptops.  On October 20, 2010 Apple unveiled its updated Macbook Air line and introduced the smaller 11″ version.  Apple previously had said it would never build a netbook and has lived by its promise with the Air.  So, is the Macbook Air 11″ just […]
Posted September 3, 2010 by David Kirk
Once again we post photos comparing the some of the cameras of the top mobile phone devices. In this article we compare the Sony Ericsson x10, iPhone 4, BlackBerry Bold, and BlackBerry torch in normal photo situations.
Posted August 18, 2010 by David Kirk
In this article we do direct comparisons between the video production abilities of the iPhone 4 versus the BlackBerry Torch. The included video allows for direct A/B comparisons between the cameras of these two devices.
Posted August 5, 2010 by David Kirk
One of the unique ways I like to compare the camera quality of phones is to take a picture with each phone from exactly the same spot and then compare. What do you think of the photos from these two popular phones?
Posted December 6, 2009 by Jimmy S
Sony released the PSP Go on October 1, 2009 in the USA to much criticism and skepticism. The PSP Go is Sony's first attempt at a pure digital distribution based handheld console. Prior PSP models used both Memory Stick and UMDs for game playing. The PSP Go forgoes the UMD drive for a smaller, sleeker slider design. It also adds Bluetooth connectivity, 16GB of onboard flash ram for games, photos, music, and comics and also sports an upgraded M2 memory card slot. The biggest shocker of all was the price, $250 US Dollars; the Go was more expensive than a Wii and only $50 less than a PS3 or XBOX 360 at the time of launch.
Posted August 17, 2008 by David Kirk
The jawbone is one of the best bluetooth cellular headsets available. Here are the basic directions for controlling this wonderful device.
Posted April 21, 2008 by David Kirk
My father will soon be purchasing a laptop. Like most people considering buying a new laptop, he will have to decide if he should get a glossy or matte screen. I will discuss and contrast the two screen types and conclude by describing my personal experience with the two types.