Windows 8 brings the touchscreen flair directly to the traditional desktop computer. It's hard to get your brain wrapped around what the hardware will be like in this hybrid environment. However, the physical components have been present in the Sony touchscreen systems for a while now. Will this be the new standard for Windows 8 desktop systems?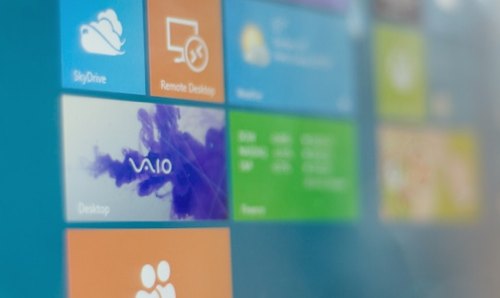 The Sony VAIO All-In-One systems have been a very popular choice for users wanting a self-contained system. The traditional computer components such as the hard drive, memory, and CPU are hidden within the monitor casing. This, along with Sony's exceptional quality, has basically made it the Windows PC's version of the iMac. It trades increased expense per amount of processor power for simplicity, elegance, and efficiency. I have recommended this line of Sony computers repeatedly.
Despite being available for quite a while now, the touchscreen aspect of Sony PCs has never been a feature that I found particularly functional. You could browse the web and play a few games, but for the most part I did not feel it was very practical. Windows 7 on the touchscreen just did not feel right. Well, Windows 8 changes all that very dramatically.
Installing Windows 8
After watching me discuss touch navigation on a VAIO touchscreen PC, many existing Sony users have been asking me for details. My installation of Windows 8 over an existing Windows 7 system on the device occurred without a hitch.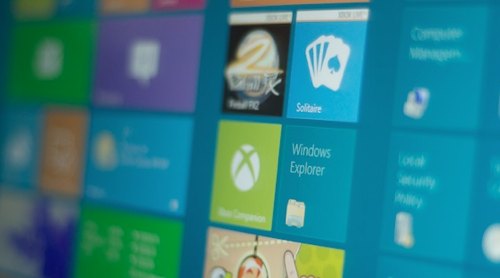 All of the existing Sony VAIO software continued to work flawlessly. Windows 8 was able to detect and correctly use the touchscreen without any additional tweaks. I suspect that most VAIO touchscreen users will want to upgrade as soon as Windows 8 is available to them.
WIndows 8's Metro Interface
The Metro environment is much more intuitive to touchscreen use than Windows 7. My children were playing Solitaire even before I showed them the navigation tricks. Windows 8 correctly identifies the optical sensor touchscreen and will detect two touch points at a time. This allows for common two finger gestures such as pinching, dragging, rotating, and zooming. If you are familiar with using a tablet, using this touchscreen under Metro will be very comfortable.
Since many of the navigation gestures under Metro require movements near the edge of the screen, the default VAIO touchscreen behaviors can be distracting. The black bezel around the touchscreen has a wide variety of functions that can be accidentally triggered while trying to manipulate the screen. Luckily, the functions of the black bezel can be easily disabled.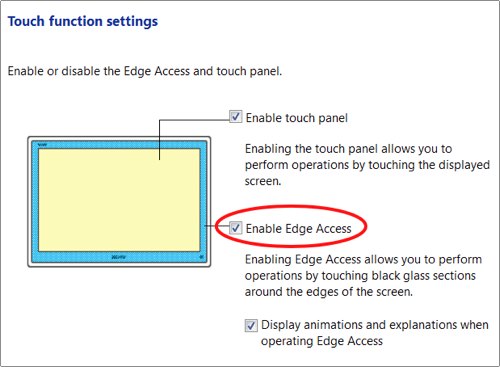 The Windows 8 Metro interface (and it's associated navigation) is young and imperfect at this point. While I cannot rule out some of the minor issues I experienced was due to the VAIO, for the most part any quirks were more related to the fledgling OS than the hardware.
The Windows 8 Future Proof PC
Many of our users have contacted us recently about what hardware to buy if planning to upgrade to Windows 8 at some point. If you care nothing about touchscreens and Metro, you can save money by not getting a PC with a touchscreen monitor. However, if users want to be able to experience the Metro interface fully, touchscreen PCs like the Sony VAIO All-In-One series certainly seem to be a safe guess.
Officially, Sony has not declared any hardware "Windows 8 Ready" or "Metro Ready" at this point. However, the hardware works very well with the versions of Windows 8 currently available and integration should only improve through time. If I'm buying now in anticipation of upgrading to Windows 8, this line of systems is my safest bet.