sex hattı - telefonda sex - telefonda sohbet numarası - sohbet hattı - sex sohbeti - seks hatları
The 'Mac OS X Leopard' Archives
Posted October 7, 2019 by Leomar Umpad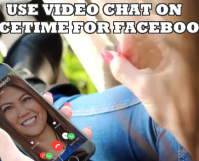 Use FaceTime to make free video calls to other Apple users. Learn how to make a video call on Facetime for iPhone.
Posted July 6, 2017 by Leomar Umpad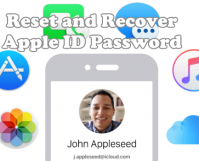 Your Apple ID is your key to unlocking all of Apple's services. Your iPhone would be nothing but an expensive multimedia device and phone without an Apple ID. One issue with Apple IDs is that you rarely use them. Once you set your phone up with your Apple ID, it may be a few months […]
Posted September 20, 2016 by Leomar Umpad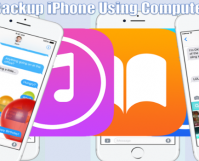 Your files are important, so a periodic backup of your data is highly recommended. This is because storage devices are always at the risk of being corrupted, damaged, lost, or stolen. Performing backups from one storage device to another ensures that you have copies of your files. When relating this to your phone, it is […]
Posted April 17, 2015 by Walker Rowe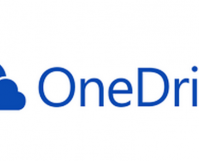 Microsoft OneDrive gives you 1 TB of storage free (i.e., 1,000 GB). That is 200 times what Apple iCloud (5 GB) and 65 times what Google Drive (15 GB) give you for free. After that, you have to pay for additional storage.  To take advantage of OneDrive's storage space, just create a free Microsoft account at https://onedrive.live.com/.
Posted November 3, 2014 by Lê Hoàng
If you think somebody in your family knows the password to use your Mac, follow this tutorial to change it.
Posted February 28, 2011 by Jimmy S
This recipe will explain how to make a USB Thumb Drive bootable with the OS X Lion Developer Preview installer on it and in turn allow you to install Lion on a Mac without an optical drive (ie Macbook Air line).  We will need a copy of the installer dmg (not provided) and a 4GB […]
Posted February 26, 2010 by Rob Rogers
Facebook has all kinds of cool games that are great to play, but sometimes you wish you didn't have to deal with the distraction of the rest of the Facebook page. You just want to play the game. While I don't recommend this for games like Farmville and MyTown (besides, they have fullscreen mode), it works great for games such as Bejeweled Blitz, Nuke It!, or ZyngaPoker.
Posted October 20, 2009 by Rob Rogers
If you are bored with your desktop and want to give it a little style, or if you just want to impress your friends, you can run a screen saver as your desktop's background to liven it up.
Posted October 19, 2009 by Rob Rogers
If you would like to be able to burn a single disc, multiple times, OS X allows you to do this without having to buy rewritable CDs or DVDs. This allow you to maximize disc space usage as you can use the disc multiple times to burn smaller folders and files.
Posted May 12, 2009 by Jimmy S
This recipe is for all of you macbook air (pre-oct 2008 owners) who are lusting after those macbook pro and macbook air users w/the four finger gestures.
Posted April 1, 2009 by Jimmy S
This recipe will explain how to turn off/on VMWare Fusion from opening documents when in the Mac OS / Finder (ie not in a virtual session). For example, I have Windows XP running in VMWare Fusion and in turn installed Office 2007 and also shared my User folder in XP. After doing this, I noticed that when i tried to open a .doc or .txt; VMWare Fusion would start my XP Machine and open it in Word 2007 (cool at first but annoying since i had iWork installed and preferred using Pages).
Posted January 2, 2009 by Rob Rogers
While the Leopard's Dock is a amazingly useful tool, it can be rather unforgiving if you have a mishap. For example, I was dragging the photos from Christmas to a folder on my Dock. I missed the folder and now I have a tiny Dock with very tiny icons. Such a mess is a major pain to clean up by removing each image (or file) from the dock. There is an easier way.