If you think somebody in your family knows the password to use your Mac, follow this tutorial to change it.
1. Move the mouse cursor to the top left of the screen, click the Apple logo, and choose System Preferences from the list. This action works on any screen, even inside an app.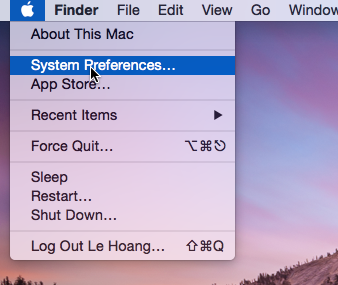 2. In the System Preferences window, choose the Security & Privacy option. In case it is difficult to find the option, look for the home icon in the first row. Alternatively, you can just type security in the search box, and then the option will be highlighted automatically.

3. The security section is divided into four small groups: General, FileVault, Firewall, and Privacy. The option we need is under the General group. Switch to that tab if you are viewing the wrong one. Next, click the Change Password button.

4. If you are using OS X Yosemite, you will be asked whether you want to use your iCloud password to log in to your Mac or if you just want to change the password of the local account. Choose the method you prefer. If you choose the first method, you may have to connect to the Internet whenever you want to login.

4. If you choose Use iCloud Password, you will need to provide the Old password of the local account and the current iCloud password.  To make the switch, click Use iCloud Password. Please note that this process does not change your iCloud password.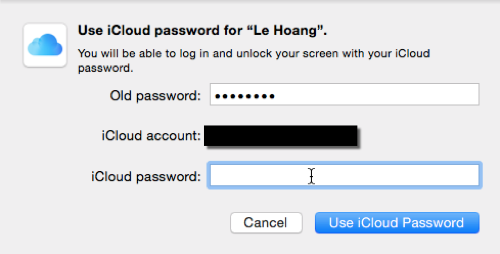 5. Changing the password of the local account is also very simple. First, provide the old password, and then fill in the new password in the New password and Verify fields. Optionally, you can fill in the Password hint field. The hint is helpful when you forget the password.
6. Once the password is changed, you may want to log out of the account and try to log in again with the new password.