Your files are important, so a periodic backup of your data is highly recommended. This is because storage devices are always at the risk of being corrupted, damaged, lost, or stolen. Performing backups from one storage device to another ensures that you have copies of your files. When relating this to your phone, it is of the same importance to back up your iPhone to a computer so that you can recover files that may get lost due to uncontrollable circumstances. This backup method differs from the iCloud backup because it does not require any internet connection. Learn how to back up your iPhone to a computer here.
Back Up iPhone to a Computer
To use your computer as a storage device for your iPhone backups, use the steps below:
1.Install iTunes on your computer. If you have not installed the program on your computer yet, download and install iTunes from Apple's official download site.

2.Open iTunes on your computer.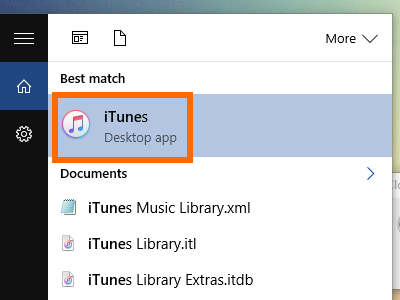 3.Connect your iPhone to your computer using the lightning cable.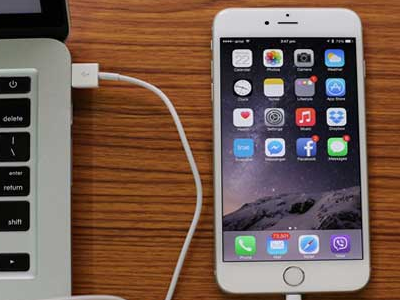 4.iTunes may ask you to input the passcode on your iPhone. Input your passcode on your iPhone to proceed. iTunes may also ask if you Trust This Computer in order to associate it with your iPhone and have access to the phone's data and settings. Tap on Trust.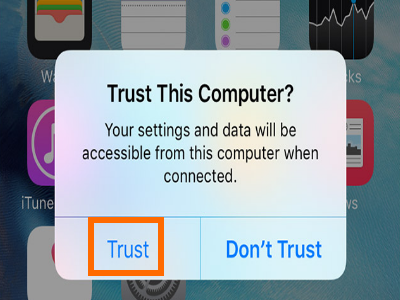 5.Click on the iPhone icon in the iTunes interface.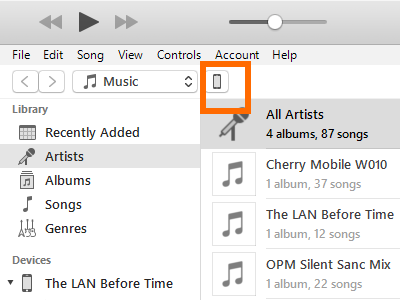 6.Click on the Summary tab under Settings.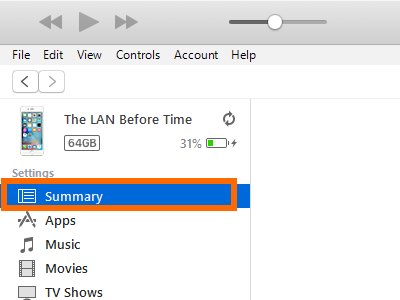 7.Your iPhone details will be displayed. Under Backups, click on the tick box beside This Computer.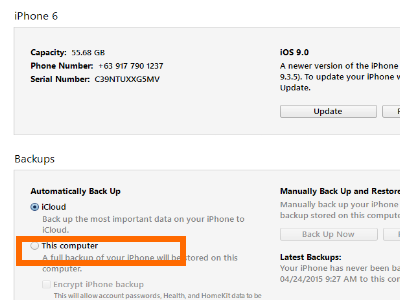 8.Click the Back Up Now button to initiate the backup process. The process may take a few minutes to a few hours depending on your iPhone's storage capacity and stored files and the speed of your computer's transfer rate.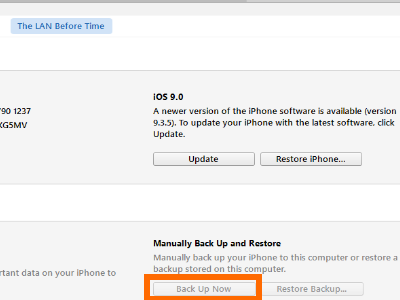 9.You are done.
User Questions
Where can I find the stored backup file on my computer?
If you are on a Mac, you can find the backup files by entering this address in the search function: ~/Library/Application Support/MobileSync/Backup/.
You can also locate a specific backup file by going to iTunes Preferences > Devices
If you are using Windows, you can find the backup files by going to this address – \Users\(username)\AppData\Roaming\Apple Computer\MobileSync\Backup\.
You can check out our detailed tutorial on how to locate iPhone backups on your computer.
I have connected my iPhone to my computer, but it does not detect my device. What should I do?
Try removing and reinserting the lightning cable to the computer. Most often, this will fix the problems. A quick restart of your computer can also solve this issue.
If the iPhone is still not detected, try to use a different computer or lightning cable.
If none of the previous workarounds solve the problem, have an authorized iPhone technician checked out your iPhone.
You have just learned how to back up your iPhone to a computer. Let us know if you are having difficulties with any of the steps outlined above. We are here to help.