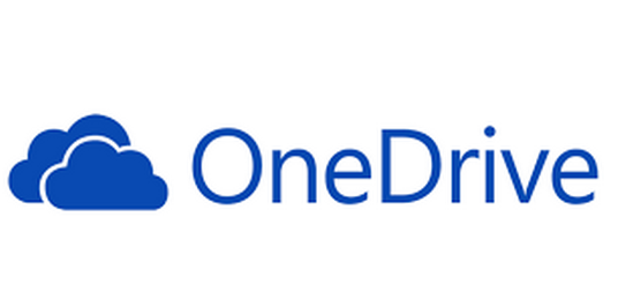 Microsoft OneDrive gives you 1 TB of storage free (i.e., 1,000 GB). That is 200 times what Apple iCloud (5 GB) and 65 times what Google Drive (15 GB) give you for free. After that, you have to pay for additional storage.  To take advantage of OneDrive's storage space, just create a free Microsoft account at https://onedrive.live.com/.
OneDrive sometimes has sync problems with Office 2013. (I explained how to fix those here.) However, OneDrive offers so much free storage that I am using it to store pictures. This is something I would never do with iCloud or Google Drive because it would use up too much space.
You can access OneDrive from your Mac, PC, Android, or iOS device.
Here is what OneDrive looks like on my PC.  Do you see the red check mark? This is where I have a sync problem with Microsoft Word.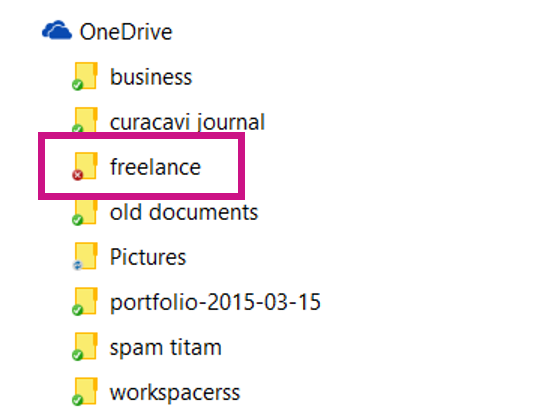 Here is the document that has sync issues, but forget that for now.  Our focus here is not fixing problems with Microsoft Word.

Here I have copied a massive amount of pictures to OneDrive.  This would normally go almost instantly.  Since I am on a 3G cellular connection and am copying 14 GB of files, it will take a couple of days.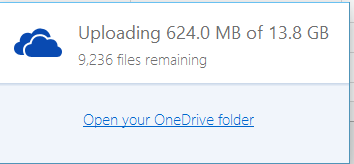 How to Access OneDrive Sync Status
You click this small icon on the bottom right of the Windows screen to check the status of the upload.  When you copy files to the OneDrive, it goes over the internet.  Thus, it will take a little time if you copy a lot of files.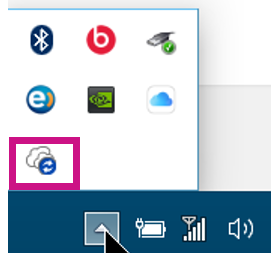 OneDrive on the Web
Here is what OneDrive looks like from https://onedrive.live.com/.
Microsoft is supposed to prevent this problem. However, do not edit documents on the web if you have pending changes that have not been uploaded from your tablet, smartphone, or PC.  If you do this with Excel on your smartphone or tablet, it will just say it cannot save your document and give you no option. Thus, you lose your work.  If you do this with Word, then it gives you a chance to go through the changes line by line and accept or reject them.