Hey reader! Are wondering how to hide WhatsApp profile picture from some certain persons? Or for personal reasons, it's time to relax your worries because you are lucky to be on the right page. I have taken out time to deliver in this article the best possible way to help you hide your WhatsApp profile picture.
Don't worry this brief article is designed for WhatsApp users who do not want others to see or view their profile picture, so I'll advise you to relax your nerves and enjoy your read as I give you the best of content pertaining to today's topic.
I know you may enough reasons why you don't want friends to see your profile picture instead you prefer a white silhouette on a grey blank-background. And if I give you the opportunity to list out some of this reasons, this article may probably not have an end.
So, Here's a brief story, It was a beautiful evening in my city and I just finished having dinner when I decided to go through messages on my newly upgraded WhatsApp, something then prompted me to have a look around for new features and voila! I saw a new WhatsApp feature that allowed me to hide my WhatsApp profile picture from people.
From my little survey from numerous WhatsApp users, I got some certain reasons that triggered them to make the decision of hiding their Whatsapp profile picture, and some of these reasons are privacy, gossip, safeguarding personality and more. 
WhatsApp is flexible and has officially given us the ability to do many things on the platform just to make you comfortable. With new features like How to Send Gif on Whatsapp[Solved], How to stop Whatsapp saving photos and Videos to Gallery, and more, you are sure to enjoy every moment.
Alright, let's proceed in showing the easy steps on How To Hide WhatsApp Profile Picture.
Follow carefully the steps below and protect your privacy today.
How To Hide WhatsApp Profile Picture
1. Lunch WhatsApp
2. Tap on the three dotted utility icon.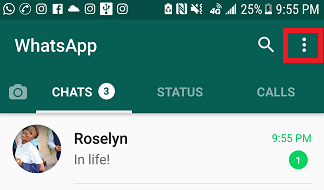 3. Tap on settings.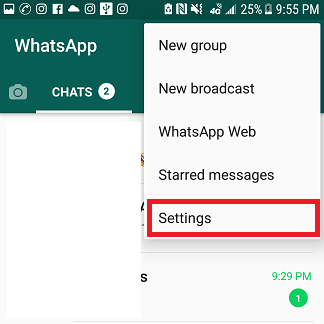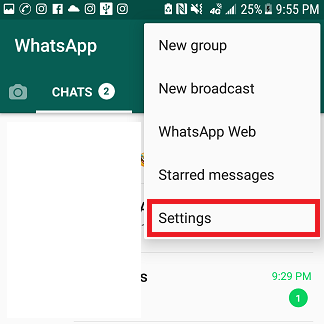 4. Tap on account.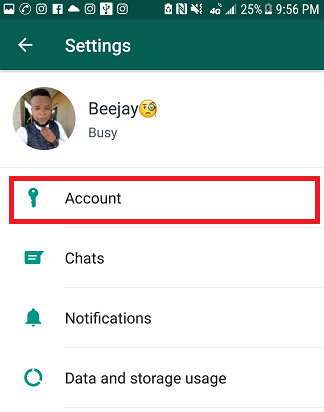 5. Tap on privacy.
6. Finally, tap on profile photo.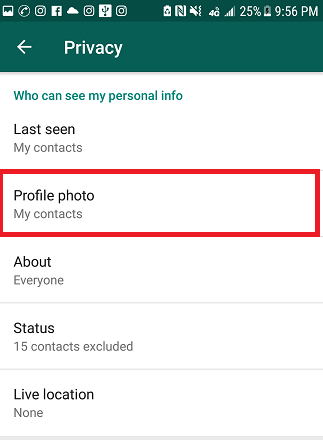 7. Select everyone to allow your contacts and your non-contacts to see your profile picture, select my contacts to allow only your contacts to see your profile picture, select nobody to hide your profile picture from everybody.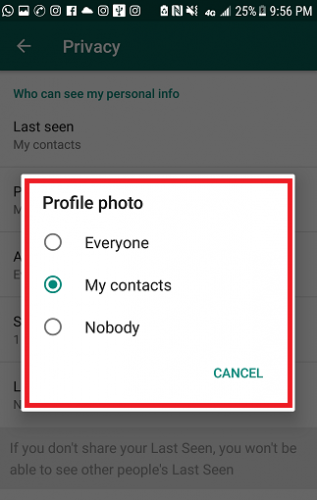 There you have it, just too easy like I said right?
If you just did that, then you have gotten your problem on how to hide WhatsApp profile picture solved.
I believe this article has been of help. Here's where I have to say bye for now till next time. Having any issues hiding your WhatsApp profile picture? simply comment on this post and I'll help right away.
Thanks for stopping by.
Frequently Asked Question And Answers
Q: Can I Hide my Whatsapp profile picture from some certain people on my contact list?
A:
Yes you can. This can be done by restricting your profile picture to contact only and then remove contacts from the address book which you want to hide your WhatsApp profile from.
Q: If I hide anybody from viewing my profile picture, will there receive any notification?
A:
The answer is No. There will not be notified.