Posted June 8, 2016 by Ashley Blood
Google Sheets allows you to protect cells or sheets so that certain users cannot edit them. This is a great tool to use if you have a spreadsheet that is used by many people and you want to prevent them from accidentally deleting or typing over complicated formulas or valuable data. Use the steps in this […]
Posted May 29, 2016 by Lê Hoàng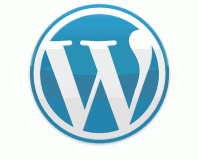 After you have created a blog, you may find that you do not like the name you chose for it and want to change it. Luckily, it is very easy to change a WordPress blog address without creating a new one. Here is how to do it.
Posted May 24, 2016 by Lê Hoàng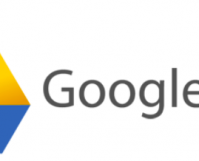 By default, whenever you make changes to a Google Slides presentation stored on your Drive, the service will save revisions of that file so that you can restore it back to an earlier version in case something goes wrong. Continue reading to find out how to use it.
Posted May 22, 2016 by Ashley Blood
I recently worked on a spreadsheet with a table that was populated using the filter function. This meant that I did not know how many rows would be included in my table: It would dynamically update as the source data changed. I wanted to apply some formatting to the table so that it would look better […]
Posted May 18, 2016 by Ashley Blood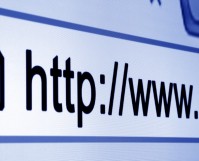 WordPress is by far the most popular content management system on the market, beloved by both new bloggers and well established e-commerce providers. With a wide array of plug-ins, unlimited customization options, ease of operation, and a high level of support, it is easy to see why so many businesses and bloggers turn to WordPress […]
Posted May 16, 2016 by Leomar Umpad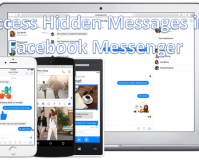 Facebook has an algorithm that screens out messages from people who are not connected to you. Should the algorithm deem that a message from a stranger is not worth reading, it redirects the message to a filtered messages folder. Messages in the filtered folder do not give any notification. You can still access the hidden […]
Posted May 14, 2016 by Ashley Blood
You can use Google Sheets DMAX function to find the maximum value in a range based on some criteria. For example, if you have a table of data with outstanding payments you are owed from each of your clients, you can use DMAX to find the oldest of the outstanding payments for each client.
Posted May 12, 2016 by Ashley Blood
I was working in Google Sheets creating a dashboard that summarized data in another sheet. Specifically, I was trying to make a table that showed a list of each client that owed money. I tried to do this with a pivot table, but for some mysterious reason, pivot tables in Google Sheets do not automatically […]
Posted May 11, 2016 by Ashley Blood
The Unique function in Google Sheets makes it simple to create a list of only unique values from another list. One of the most useful aspects of the Unique function is that you type the formula into one cell, and it will fill in the cells beneath it with all the unique values in the […]
Posted April 29, 2016 by Ashley Blood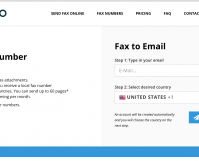 When was the last time you saw a fax machine? Fax machines are rather antiquated technology, but all the doctors offices and businesses that are stuck in the 1980's and still use them make life difficult for the rest of us. I used to make trips to the public library to fax required documents for job […]