Posted July 24, 2016 by Lê Hoàng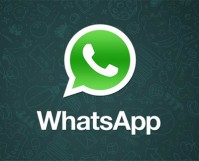 Since WhatsApp uses your phone number as your account, everyone who has your number, including those who annoy you, will be able to contact you. Luckily, it is very easy to block contacts in WhatsApp. Continue reading to find out how.
Posted July 19, 2016 by Leomar Umpad
Prepare for trouble and make it double! You can actually play multiple Pokemon GO accounts on your Android device. Now, you no longer have to worry about having only one device in your household that supports Nintendo and Niantic's Pokemon GO. It may not have the multi-user feature but there is a way to use […]
Posted July 15, 2016 by Leomar Umpad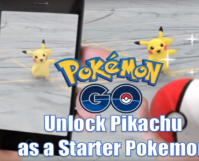 I have good news for Pokemon fans: Pokemon GO has officially launched on iOS and Android! Now, you can catch and train Pokemon in your very own home. Pokemon GO uses your camera, GPS, and augmented reality technology to merge the Pokemon world with ours. As you start your Pokemon journey, you will have the […]
Posted July 11, 2016 by Leomar Umpad
For most users, the default language of their Facebook account is set to English. Though this may not be a problem for some people, others may prefer to use a different language. Typically, it is quite simple to change languages on Facebook by going through Settings. However, there are instances where you may have problems […]
Posted July 3, 2016 by Lê Hoàng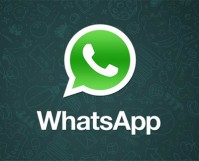 By default in WhatsApp, the time that you were last active is visible to everyone. Therefore, your friends know when you are online and whether or not you are ignoring their messages. Fortunately, you can hide this information from everyone by turning off a simple option inside the WhatsApp app. Here is how to do […]
Posted July 1, 2016 by Lê Hoàng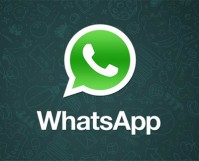 By default, all incoming WhatsApp messages and calls will trigger the same notification tone. It would be better if you could customize it for individual contacts. This way, you could easily identify who is sending messages just by hearing the tones, and then you could decide if you want to pick up the phone at […]
Posted June 30, 2016 by Lê Hoàng
Since the introduction of its livestream feature, Facebook has been sending notifications to its users each time their friends or favorite pages go live. This means that you receive live video notifications even if you have no interest in seeing them. Even though this notification feature aims to boost social interaction, repeated and unnecessary notifications […]
Posted June 29, 2016 by Leomar Umpad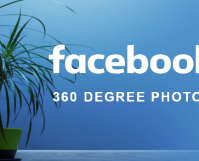 Facebook now supports the viewing of 360-degree videos and photos. You can take pictures through your iPhone's native camera, upload the 360-degree photos to Facebook, and let your friends see your photos in a panoramic view. This feature is a good addition to the photo and video sharing capabilities of Facebook. This tutorial will walk […]
Posted June 29, 2016 by Ashley Blood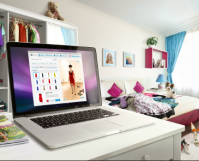 Shopping online is becoming more prevalent. The ease of this method makes it a more attractive form of shopping. People can make purchases from the comfort of their homes and have the items delivered to them a short while later. Despite its simplicity, there is a certain risk associated with online shopping. You often have […]
Posted June 28, 2016 by Lê Hoàng
If you have multiple Instagram accounts, switching from one account to another and managing them on your phone can be a pain. Fortunately, a recent Instagram app update made it possible for users to use multiple Instagram accounts on a phone. Adding your accounts to your phone is simple. Let's get started.