Posted March 13, 2018 by Leomar Umpad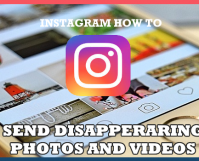 Aside from the regular direct messaging function, you can send disappearing photos and videos on Instagram. This article will take you on the step-by-step procedure.
Posted March 12, 2018 by Sheraz Ali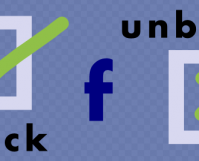 If you are reading this then you probably want to get to know how to block or unblock on Facebook. Facebook basically connects people together on whole new grounds. It has made connections with friends more accessible and convenient. And not just friends – you can remain in touch with various celebrities, latest projects, favorite writers, join […]
Posted March 12, 2018 by Beejay Adoghe
Hey guys, It's me again, and I am back and better Today's tech-recipe is actually centered on Gmail. At the end of this article, you will have learned how to setup mail delegation on Gmail. You should have no issues setting up a delegate after reading this.
Posted March 12, 2018 by Leomar Umpad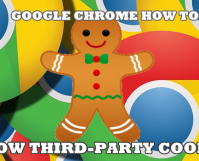 By default, most web browsers disable the use of third-party cookies for security and privacy reasons. Somehow, third-party cookies have been in the bad light for some time. If you want to allow third-party cookies in Google Chrome, for whatever reason you may have, then this article is for you.
Posted March 11, 2018 by Beejay Adoghe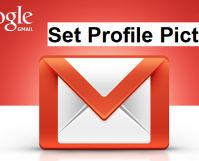 My name is Beejay, And I am about to take you on a Gmail ride. Did you know that you can actually change Gmail profile Picture? Well, I bet $10 bucks you didn't know. Here's an article dedicated to teaching you how you can change Gmail profile picture. Just click on continue reading to see […]
Posted March 10, 2018 by Sheraz Ali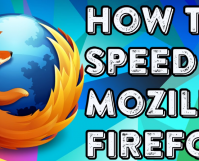 Does your Firefox browser function at sloth-like speeds? Do you miss its lightning fast operational speeds? Trust me, there's nothing worse than a slow browser. The waiting time before loading pages and a variety of other problems can frustrate the life out of you. With time, certain plugins, addons and other alterations make any browser susceptible […]
Posted March 10, 2018 by Beejay Adoghe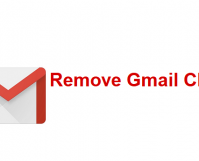 Not everybody would like a new trend. The chat feature in Gmail is an amazing feature that was embedded in Gmail but not everybody uses the Gmail chat. This article is for those people who never use Gmail chat and want to get rid of the Chat section in Gmail. Here's how you can remove […]
Posted March 9, 2018 by Leomar Umpad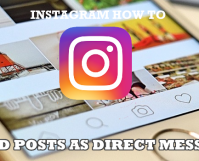 Have you experienced the urge to inform someone about the post you see on Instagram but it's too difficult to describe by words what the whole post is all about? Calm yourself because Instagram got you a solution. Using the Instagram Direct, you can now send exactly the whole post you want to share. This […]
Posted March 9, 2018 by Beejay Adoghe
If you are reading this article then you are automatically my friend. Yup! Welcome to the "friend zone". Here's one that you'd love. This article is centered on Gmail and will teach you how to set out of office reply for Gmail. What's there to gain from reading this? You'll be able to set replies […]
Posted March 8, 2018 by Sheraz Ali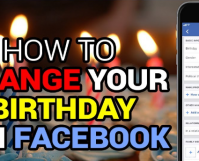 The Majority randomly enters  their personal details while registering on Facebook because they find the whole process rather tedious. However, as time passes by, they feel an immediate need to correct erroneous information. If your birthday is close by, and you are expecting a boatload of wishes from your friends, you need to immediately change your […]
Posted March 8, 2018 by Leomar Umpad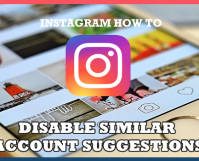 Instagram automatically shows suggestions of profiles similar to the ones that a user just followed. This is called the Similar Account Suggestions feature. The feature automatically suggests profiles and accounts that are similar to the one recently followed. The algorithm analyzes the last profile followed and suggested similar profiles that the user may be interested […]
Posted March 8, 2018 by Beejay Adoghe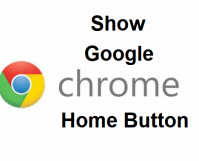 Hey there, we are back again with yet another recipe pertaining to tech. This article is actually related to Google Chrome, in the past, I've shared How To Import Bookmarks To Google Chrome and How To Hide Google Chrome Bookmark Bar. Today, I'll teach you how to show Google Chrome home button with so much ease. Read on to […]