Posted August 30, 2016 by Leomar Umpad
With the introduction of the Note7, Samsung has focused more on phone security. Boasting the industry's first iris scanner, the Galaxy Note7 simplifies how your unlock your phone while keeping your phone secure. In addition to the much anticipated iris scanner, Samsung has introduced Secure Folder. Secure folder stores and hides your personal content such […]
Posted August 26, 2016 by Ashley Blood
If a Facebook Messenger thread has a date and time in it, you can use that to create a reminder for everyone who is included in the thread. The reminder will be sent through Messenger to everyone who is in on the conversation.
Posted August 18, 2016 by Lê Hoàng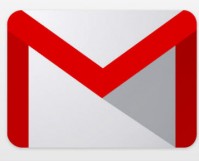 An email signature, which often appears at the end of an email message, contains information such as the sender's name, contact information, website addresses, etc. This information can be set once and attached automatically to your email messages when you send them. While it is a useful feature, it is not turned on by default. However, […]
Posted August 17, 2016 by Leomar Umpad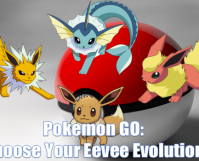 Evolving Pokemon is one of the features of Pokemon GO. Unlike previous versions of the game, you do not need to level up your Pokemon to evolve it into its more advanced form. You only need Pokemon candies for the specific monster that you want to evolve. Tech-Recipes has a specific tutorial on how to […]
Posted August 16, 2016 by Leomar Umpad
The iris scanner is perhaps the most unique feature of the Samsung Galaxy Note 7 and is a security upgrade from the classic fingerprint scanner. When using the iris scanner, you do not need to press anything to unlock the screen of your Note 7. You simply look at your phone's iris scanner, and the […]
Posted August 13, 2016 by Lê Hoàng
As your Pokémon Go collection grows, you may see monsters with names that are hard to remember. Luckily, the names of the Pokémon can be changed easily from inside the game. Let's find out how.
Posted August 11, 2016 by Lê Hoàng
When you create a Pokemon Go account, the game asks you to create a nickname so that other people can refer to you under that name instead of your real name on Google. As the game is so popular, many cool and creative nicknames have already been taken, and registering a nickname for yourself usually […]
Posted August 9, 2016 by Lê Hoàng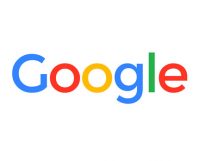 If you are trying to find a specific website that you know via a Google Search term but you are having trouble remembering the name of it, you can take a look at your Google Search History to locate it. There is good chance that you will find the desired search term and website there […]
Posted August 7, 2016 by Lê Hoàng
If you accidentally ban people or a pages from accessing your public Facebook page, you can always lift the ban for them from the banned list. Learn how to do it in this step-by-step tutorial.
Posted August 1, 2016 by Leomar Umpad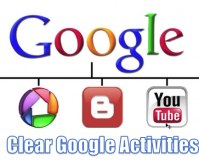 Google keeps a record of all your activity. This includes your searches, browsing history, and other actions that require Google products such as YouTube searches. You can individually delete items, delete by Google product, or delete all the activity on your Google account. This tutorial explains how to clear Google activity using your web browser.