Posted March 26, 2017 by Leomar Umpad
Using a Facebook page is one of the best ways to communicate your brand, community, cause, or business. With more than 1.8 billion users per month and a year-over-year increase of 17%, creating a Facebook page is a solid way to let other people know about your products and services. Aside from consulting sites such […]
Posted March 25, 2017 by Lê Hoàng
Besides being an effective communication tool, Facebook Messenger offers a basic utility for creating reminders for 1:1 or group chat. This feature can be useful at times because it can simultaneously send a reminder to everyone who is involved in an event. It is built right into the chat service, and only one reminder is […]
Posted March 21, 2017 by Lê Hoàng
Previously, Instagram allowed you to combine multiple photos into one photo by using various predefined layouts. The downside of this method was that the combined photos were downscaled and hard to see in a small square. Luckily, it is now possible to post multiple photos without combining them into a single layout. Each photo gets its […]
Posted March 15, 2017 by Leomar Umpad
If the battery on your Android phone is not lasting as long as you would like, there is a good chance that some of your apps are draining your battery power. Luckily, Android has a feature that monitors what is eating your phone's battery. If you find yourself always running low on battery juice, then […]
Posted March 5, 2017 by Leomar Umpad
fMobile usage has dramatically increased over the last decade, and smartphones have completely changed the landscape of the user interface and the behavior of the user. Apps have taken the place of mobile websites, and businesses are recognizing the power that a faster, more user-friendly app can have on their customer retention.
Posted March 1, 2017 by Leomar Umpad
One drawback of the iPhone is that it does not support SD cards. Depending on the type of iPhone, iPad, or iPod Touch you own, your device's storage capacity may range from a measly 8 GB up to 256 GB. Needless to say, iPhones with higher storage have a higher price range. This is one […]
Posted February 26, 2017 by Lê Hoàng
When you want to write a Facebook update in multiple languages, you may include all the phrases translated into different languages into one post. This solution could be good for a short post, but it is not ideal for a lengthy one because your friends or followers may not expand the whole post to see […]
Posted February 7, 2017 by Leomar Umpad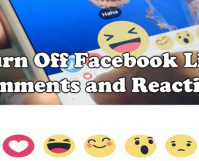 Facebook Live is a convenient way to stream live video for your friends and followers. With this feature, streamers get to broadcast and interact with their viewers in real time. Taking the feature and what it does at face value, you might not see any issues with it. Streamers broadcast their feeds live while viewers […]
Posted February 1, 2017 by Lê Hoàng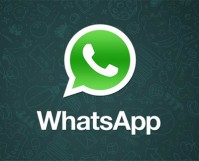 Adding emoji or doodles to pictures or videos taken by WhatsApp can be a great way to show your creativity and spice up the conversation. Learn how to do it in this step-by-step tutorial.
Posted January 20, 2017 by Lê Hoàng
YouTube has always been a great place for exploring music for free. With millions of user-uploaded videos and with the help of the smart suggestion feature, you may never run out of songs to play. However, the platform is not ideal for listening to music on-the-go when you have to use your mobile connection because […]