Posted October 27, 2013 by Vishwanath Dalvi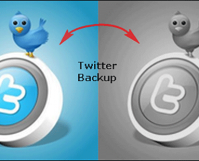 Are you worried about losing your tweets on Twitter? Being a Twitter user myself, I am concerned about my account. In fact, I like to have a backup of all my personal digital data on the internet, including my tweets. To back up your tweets, you no longer need to depend on any third-party backup […]
Posted October 22, 2013 by Jimmy Selix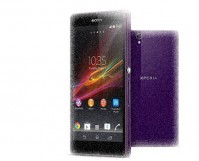 Being able to capture a screenshot of your phone's current screen can be very handy for creating tutorials, clipping data for later use and other various uses. Most Android devices that have hardware keys could do this very easily by holding Home and Power button together for 3 seconds would do the trick. The Sony Xperia Z1 lacks the proper home button and in turn we'll show you how to capture a screenshot.
Posted October 22, 2013 by Vishwanath Dalvi
Privacy has always been a hot topic when it comes to social networking, especially on Facebook. Hiding your Friends List is one the most important privacy settings in your Facebook account. Because Facebook keeps updating its privacy settings to keep its one billion (and counting) users happy, you might have had difficulty figuring out how […]
Posted October 16, 2013 by Lê Hoàng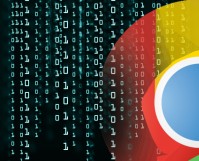 Google Chrome offers the sync feature to let you access your browser data and settings from anywhere by just signing in to your account. While this feature can be convenient, it can store very sensitive information like your password, autofill, or bookmarks to Google's server. If your account is hacked, your personal information can be […]
Posted October 14, 2013 by Lê Hoàng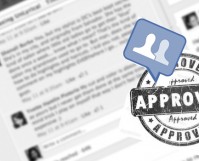 If you manage a large Facebook group which has thousands of members, keeping the members' posts related to the main purpose of the group may be a challenging and difficult task. This is because unrelated questions, comments, or even spam messages may be posted at any time. To keep the content of the group informative […]
Posted October 13, 2013 by Lê Hoàng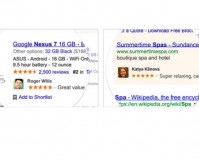 If you use your Google profile to discuss products, people within your circles can see your reviews when searching. Unless you disable this, Google will use your profile image and name as a part of their advertising service.
Posted October 12, 2013 by Vishwanath Dalvi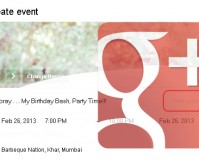 Though Facebook is the most popular medium for inviting friends to social events, parties, or public meetings, you can use Google+, the fastest growing social network, to do the same with more features.
Posted October 10, 2013 by Lê Hoàng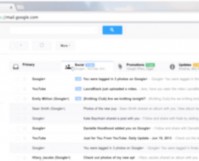 If you manage multiple email inboxes inside a Google account, you may notice that the service always forces you to reply from the default address even if the email message was sent to another of your inboxes. This may not be a good idea because you may have addresses that you do not want other […]
Posted October 8, 2013 by Lê Hoàng
By default on Samsung Android devices, the status bar only shows a battery icon that reflects the current battery status on your phone. While it is a good way to keep track of how much juice is left until your phone shuts down, the indicator is only updated when the battery percentage reaches a specific […]
Posted October 7, 2013 by Vishwanath Dalvi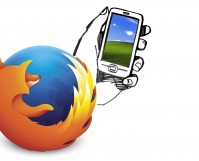 Mozilla is gearing up for the launch of Mozilla's Firefox OS for various smartphones. Mobile enthusiast are curious to know Mozilla's first step into the mobile OS market and want to try out the new Firefox mobile OS. You can simulate the Firefox Mobile OS on your PC for developmental purposes now.