By default, when you open the Save as dialog in Office programs like Word, Powerpoint or Excel, the file type in the Save as type section will be the type for Office 2010. Although you can manually change the file type to others by choosing them from the drop-down menu, it may be a good idea to set the type that you use frequently as default to save time.
Apply to: Microsoft Word, Powerpoint and Excel 2010.
1. Launch the Office program that you use.
2. Go to File -> Options.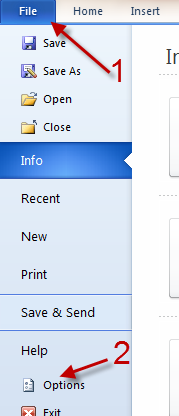 3. When the Options window pops up, go to the Save section.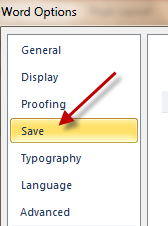 4. Find the Save files in this format option on the right-side pane, click on the drop-down menu and choose your desired file format.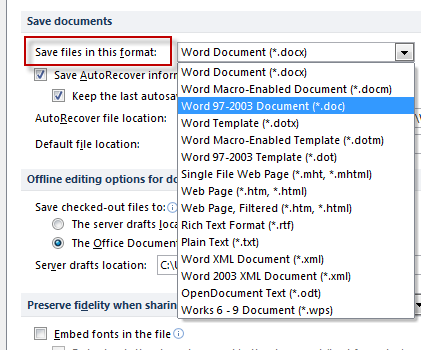 5. Click OK to save the setting.