Clearing text formatting is useful when you are adding information from a bunch of different documents with different text styles. This method avoids the painful process of manually adjusting each different format.
When copying and pasting data from different document types, the format of the text can wildly vary. By default when you paste in data, the format of the original data is preserved in your new document. This issue frequently appears when copying data from web pages, for example.
Force Uniform Text Font and Style
Below you can see an exaggerated example of multiple different text formats within one document. Let us change all of these varied formats into one uniform one instead.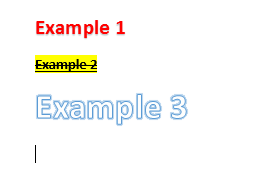 1.Make sure that you are on the HOME tab, then select Format Painter.

2.Your cursor should now look like a brush. Using the brush, select all of the text you want to format.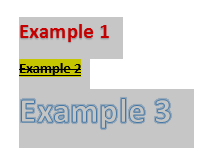 3.Once you let go of your cursor, you will notice that the text has been formatted to a single uniform style.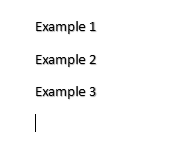 Bonus:
The above directions work really well if you have a document littered with various formatting styles. If you want to paste just the text into your document without any formatting to avoid the above issues, you can use the alt+shift+V shortcut instead of the typical ctrl+V pasting method.
Writer, author, wordsmith — this tech enthusiast enjoys Starbucks, good reads, and golden retrievers.