Many users like to sort their iTunes content by when it was purchased or added to the library. In iTunes 11 these sorting options are available but hidden.
Frequently, I go on buying sprees and add a ton of new music to my iTunes library. The most logical way for me to find this new content is to search by either the date it was added or the date it was purchased. However, these columns are not visible by default in iTunes 11.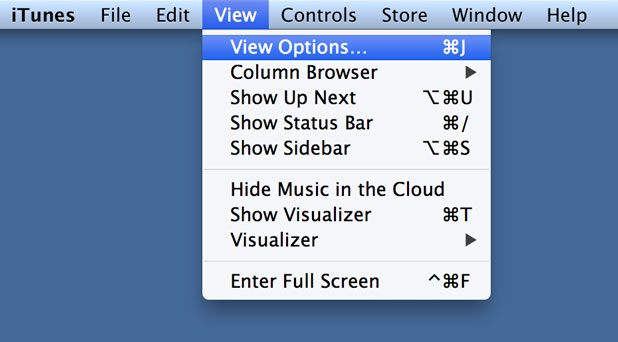 Through the View menu, first access the View Options.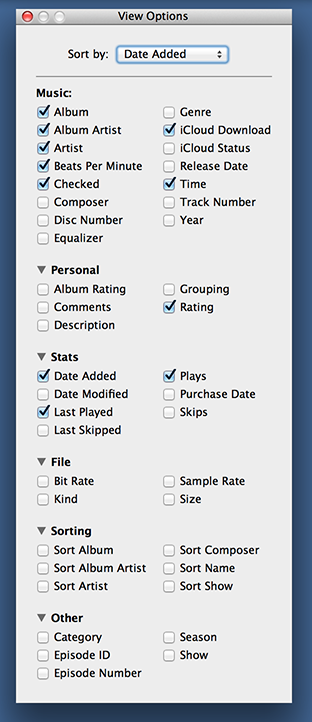 A huge window will appear that shows all the massive amount of columns that can be added. Check the sortable columns like Date Added or Purchase Date that you want displayed. Then select the your primary sort column through the Sort by drop-down box.
Alternatively, the View Options can be accessed via the command+J shortcut on Mac systems or CTRL+J shortcut on Windows computers.
Even once this options is selected, you can still manipulate and change which column iTunes chooses for its primary sort by clicking on the title of the column.
Although most users will use this to sort by date-related columns, sorting by album name, publish year, bit rate, cloud status and multiple other characteristics is available through this technique.