Most cameras and smartphones take pictures at a resolution that is far too high for everyday use, and storing these images uses far too much disk space.  Keep reading to find out how to compress pictures to reduce storage yet keep the same picture quality.
Here is an example of a photo taken with my smartphone: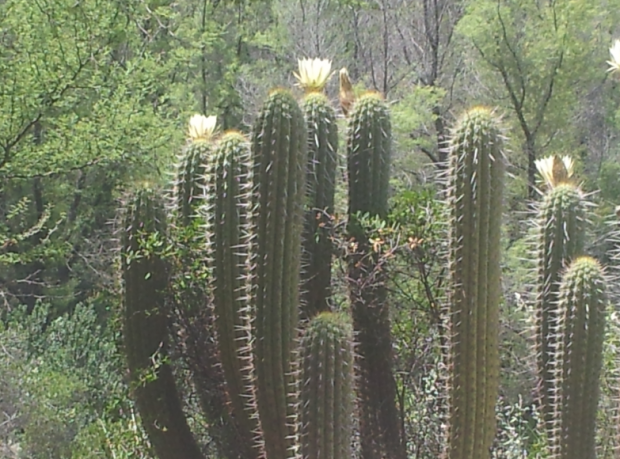 This is a nice picture that I snapped of a a flowering cactus near my home in Chile.  (I would have dug it up and taken it home to put in my cactus garden, but that is illegal here.)
When I took the photo above on my Android phone, my phone saved it at 2 MB size for 1019 x 764 pixels. I will show you how to reduce the size to 130 KB (0.13 MB) and keep the resolution basically the same, meaning the eye can tell no difference.
First, this web page is showing you that picture at  width="620″ height="459″ or 620×459 pixels.  (A width of 1019 is too wide for a web page.) This is not the actual size of the picture, but it is the size the browser is showing it to you.  The actual file could be much larger. For that reason, Facebook and Twitter change the resolution of images you upload there.  That cuts down the file size tremendously while preserving picture quality.  This makes web pages load faster and saves storage on Facebook and Twitter computers.
Pictures are compressed when stored.  For example, if there are 10 pixels that are all the same color right next to each other, then the computer can record that information one time instead of 10 times.  The image properties below show that, after I copied it from my Android phone to Windows, it took 2 MB of storage.  The pixel depth is 32 bits.  That basically means how many different colors it can represent per pixel, although the number is far higher than 32.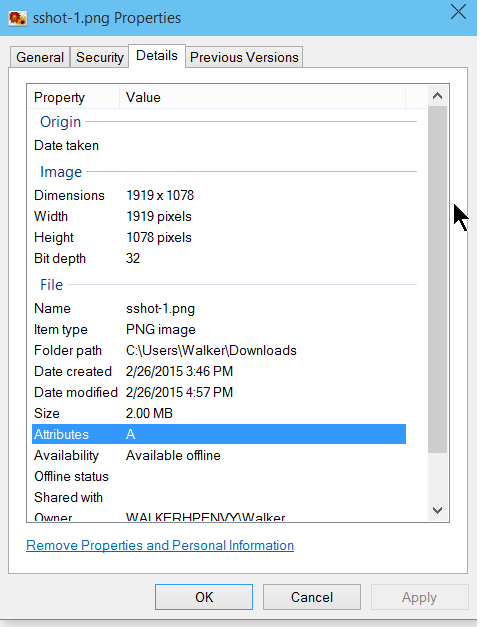 Compress Picture
We can keep our cactus picture at the same size yet make it smaller and still keep the resolution sharp.
You cannot do this with Paint or Word or any software on a Windows PC.  You need something like Gimp which is free photo editing software.  It is much less complicated than Photoshop and has more advanced features than the average person will ever need or understand. For this reason, Gimp is for amatuers as well as professionals.
Change Picture Size in Gimp
Download Gimp, and open a photo.
1.Here is how to change the size of a picture in Gimp.  Select Image>Scale Image.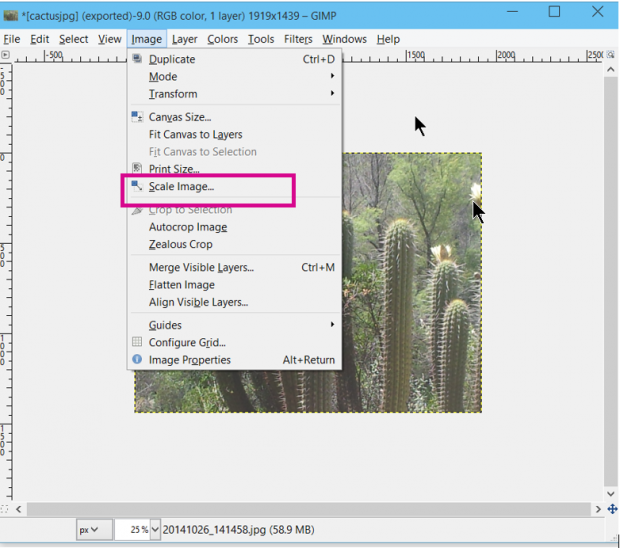 2.Enter the width you want, and Gimp will calculate the height. That will keep the ratio of the two sides the same.  If you enter both, you will distort the image by stretching or shrinking it if you change the ratio of one side to another.  Click Scale when you are done.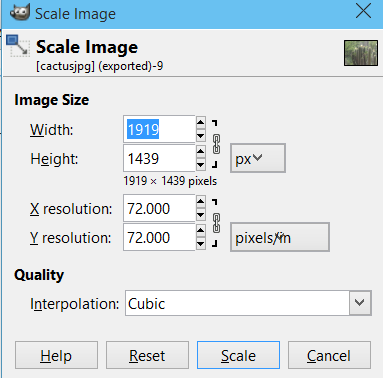 Compress Image by Exporting it
3.Here is how to export the image, reducing the resolution yet retaining the same size.    Select File>Export.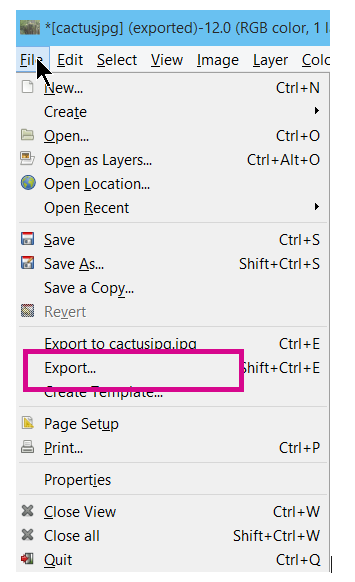 4.Enter a file name, and export as type .JPEG or .JPG.  These are two ways to spell the same file type.  JPEG is the most efficient image storing type, meaning it consumes the least space per pixel of resolution.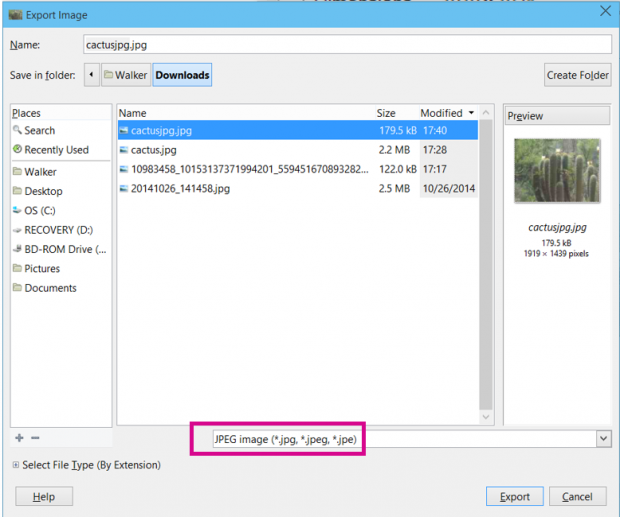 5.Select Show Preview in Image Windows.  Then change the Quality number by sliding the bar across.  It will show you the new file size plus a thumbnail of how the image will look.  You will just have to practice to see how much you can reduce the quality yet retain the same sharpness of the picture.  In this example, I picked 61% of the quality of the original image, and I can see no difference at all when I look at the photo.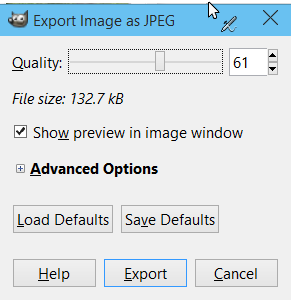 6.The cactus still looks great: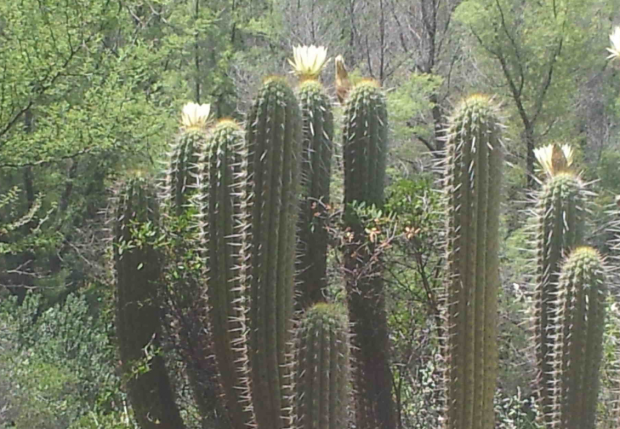 7.Now the image only takes up 129 KB space.  We have reduced it by a factor of 31. You could put this on Pinterest. It will still look great, but it would be much smaller.