The Google Play Store, the default Android market, contains applications, games, movies and books that can be downloaded with a few taps on your phone's screen. Unfortunately, Google Play may not be child-friendly since it has some content that is for adults only. If you are a concerned parent and want to moderate what your child can access on the Google Play Store, here is some good news for you. You can filter apps and other content on your child's device according to specified levels of maturity. It may sound complicated, but it is really a piece of cake.
How to Set the Content Filtering Level on the Google Play Store
To control what is available for download on the Play Store, follow these steps:
1.Go to the Home screen of your Android device.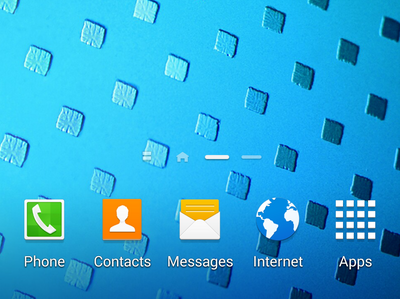 2.Open the Applications folder.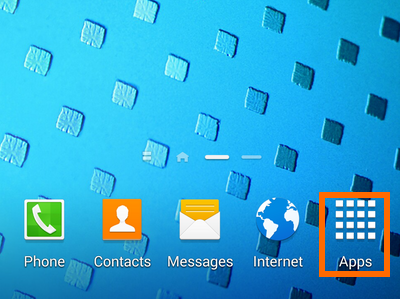 3.From the list of applications, look for Play Store, and tap on the icon to open the app.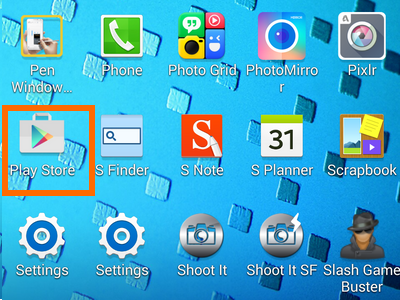 4.In the Play Store app, tap on the Menu button on the upper-left part your Android's screen.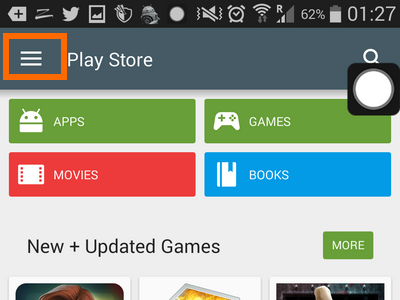 5.In the Menu, tap on Settings.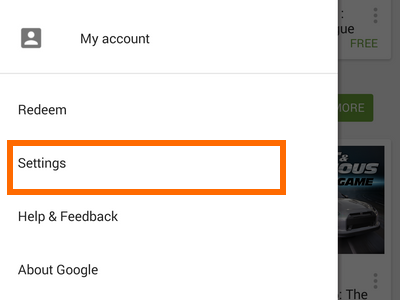 6.In Settings, under the User Controls option, tap on Content filtering.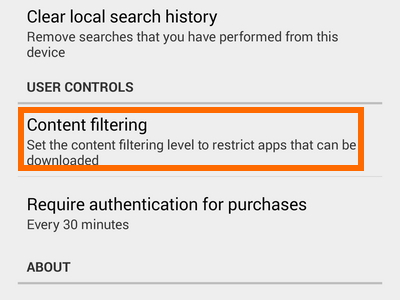 7.A dialog box will appear where you can choose to allow apps rated according to five different levels of maturity: Everyone, Low maturity, Medium maturity, High maturity, and Show all apps. Choosing Everyone will only show content that is labeled as suited for everyone, especially children. Show all apps will show results without regard to the maturity level of the content.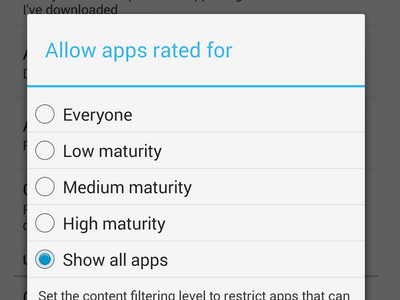 8.If this is the first time that you have set the filtering controls, you will be asked to enter a PIN. Confirm your PIN by entering it again.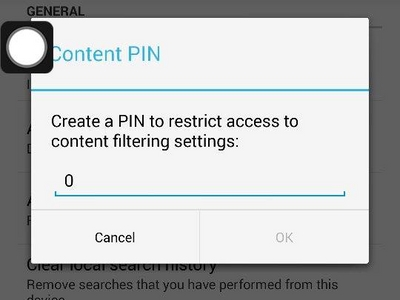 9.Play Store's content is now filtered according to the app maturity level rating that you set on your Android device.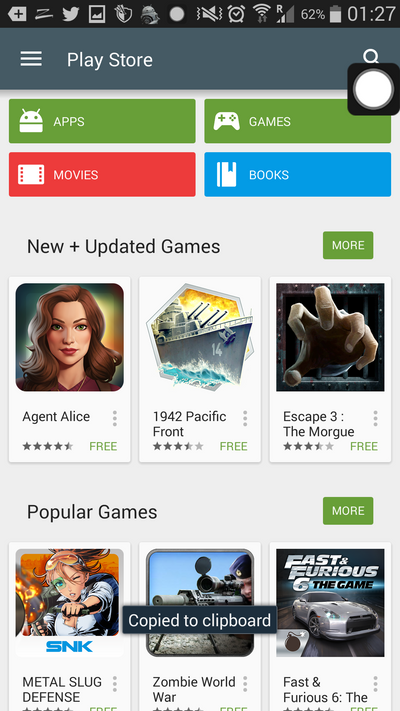 Did you have problems setting up the filtering controls on your Android device? Do you have some questions or suggestions for us? We would like to hear from you. Let us know in the comments.