If you often allow your children to use your MacBook to surf the web, make sure that adult websites are blocked so that they can search the internet safely. Here is how to do it on OS X Yosemite.
1. Click the Apple logo, and choose System Preferences.
2. In the System Preferences window, select the Parental Controls option on the fourth row. Its yellow icon can be spotted easily.
3. You will be asked to set up a new account for your child if you have never set up the Parent Controls feature before, or you will be able to switch on the parental controls feature for the current account. In most cases, it is recommended that you set up a new account for easier control and to reduce the chances of your child accessing your files without your consent. Choose Create a new user account with parental controls, and click Continue.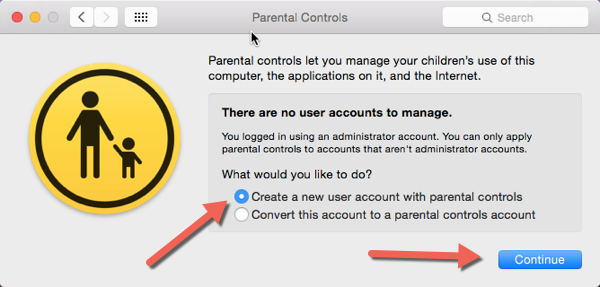 4. You will be asked to fill in information for the new account, which includes your child's full name, the account name, and a password to protect the account. Providing the password hint is optional, but recommended. It could be very helpful if you or your child forgets the password. When you are done, click Continue to create the account.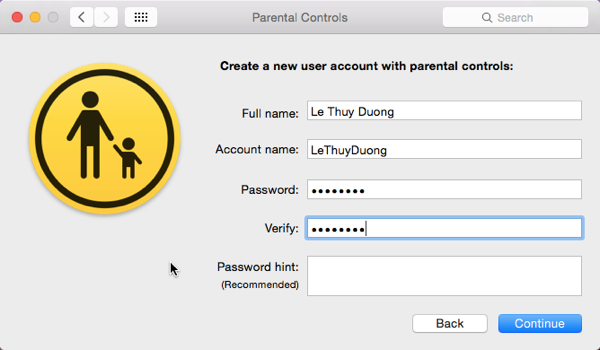 5. Once the account is created, the parental controls feature will be turned on automatically. On the right side of the window, you will see several tabs containing helpful options for limiting the abilities of the account. The one we want is the Web tab, which allows you to block adult websites.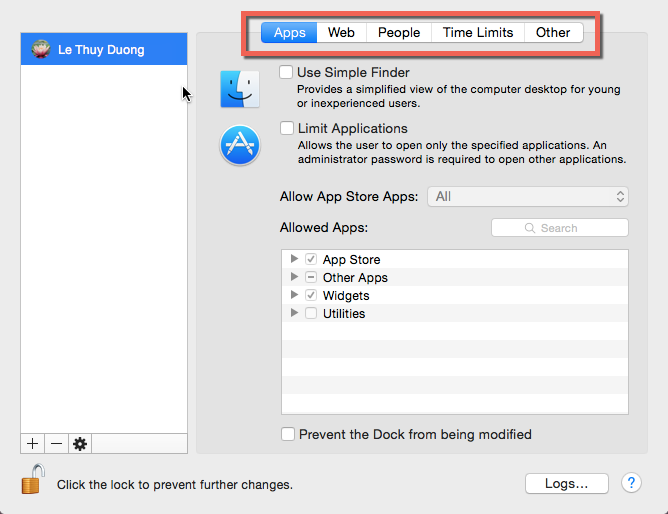 6. An easy way to block adult websites is to choose the second option in the Web tab: Try to limit access to adult websites automatically. This setting can block almost all popular adult sites on the internet. If you want more control over the websites your child can visit, choose Allow access to only these websites, and then manually add the sites you want to the list.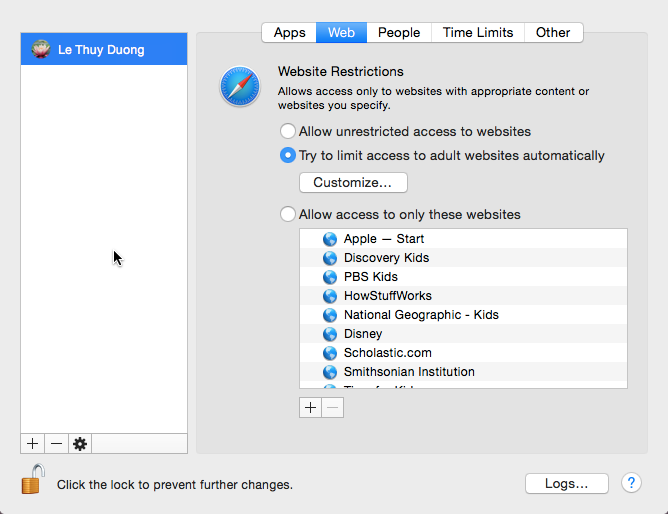 7. In case you want to turn off the Parental Controls feature, select the account, click the gear icon, and choose Turn off Parental Controls for….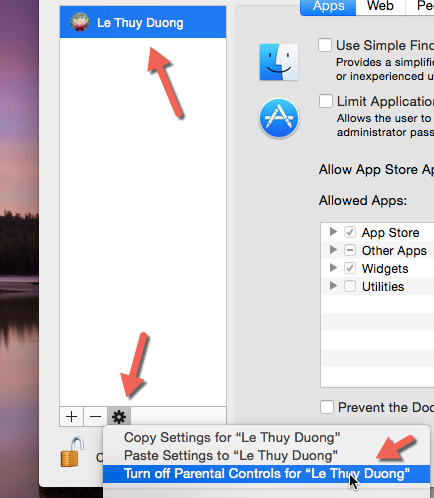 When not creating exciting new Android games, Lê Hoàng is here crafting tutorials, tweaks, and fixes for your enjoyment.