Facebook boasts of lots of features that make every moment worth your while. When most privileges given to us by Facebook are abused by our friends on Facebook, we are left with no choice other than to address it. Facebook has a feature called "Events" We create Facebook events and Invite friends for events which is a cool thing. But then what happens when a particular friend on your Friend list keeps sending you invites to various events? You are left with no choice other than to block them. This article will show you how to block Event invites on Facebook.
According to "tech target". A Facebook event is a calendar-based resource which can be used to notify users of upcoming occasions. Events can be created by anyone and can be open to anyone or private. The creator can invite his friends, members of a group, or fans of a page.
What is a Facebook event?
Facebook events are actually an amazing way to spread the word on upcoming event of yours. Facebook events are quite amazing. In most cases, they are able to reach thousands of people within a short time. Facebook events also provide an "RSVP" list, this list displays the number of invitees grouped by their response. Invitees are either placed in "attending," "not attending," "may be attending," or "hasn't responded" lists.
Don't get me wrong, as I said earlier, the event feature on Facebook is an amazing feature. But it gets annoying when a particular friend keeps sending you multiple invites. That's where this article comes in handy. This article will help curb annoying Facebook event invites from specific friends.
Okay, let's move on to how to block event invites on Facebook.
How To Block Event Invites On Facebook
Note: The steps in this article are done from Facebook web with my personal computer.
1. Log on to Facebook on your personal computer.
2. Click on the down-facing arrow followed by settings.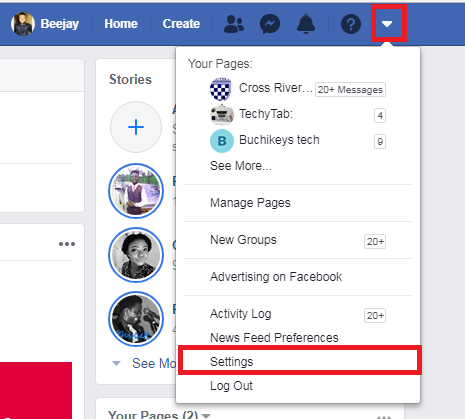 3. Click on blocking.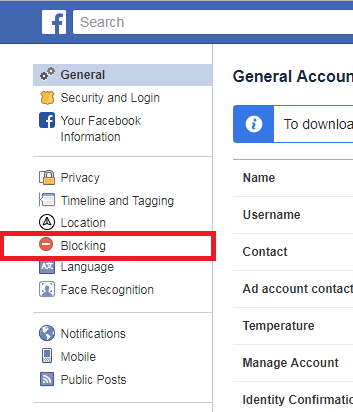 4. Scroll down to "Block event invites".
5. Type the name of the friend you want to block from sending you event invites.

And voila! There you have it, as easy as could be. With these 5 steps, you'll be on way to blocking event invites on Facebook from that particular friend of yours that always sends you event invites on Facebook.
So, here's the part where I bid you farewell and let you be the judge of who to block event invites from. I hope you enjoyed reading this short but informative article.
Thanks for stopping by!
Frequently Asked Questions And Answers
Q: How many people I am allowed to block?
A: There is no limit. You can block as many people inviting you for events.
Q: Will my friend be notified if I block him or her from sending me Facebook event invites?
A: I haven't confirmed this, but I don't think your friend(s) will be notified when you block them from sending you event invites.
Here are some links related to Facebook;
How to Hide Active Status on Facebook Messenge
How To Report A Problem on Facebook
How to Automatically Share Instagram Story to Facebook