Do you own a Facebook page where you advertise your business brand? or perhaps you are an administrator on a Facebook page? well, the good news is that you can share Live feeds with your page followers. How to go live on Facebook is a key topic that has been searched by Facebook page administrators and page managers this is why I have decided to put up this article to guide you on how to go live on a Facebook page.
For those who do not know what it means to go live on Facebook, it simply means to Livestream such that your page followers can watch you on the go, in other words, it is a live transmission of an event of any sort over the Internet. these events could range from teaching, adverts, interviews or proposals.
Facebook is one of the best social media platforms with over 2.23 billion daily users as of 2017 has deemed it fit to provide a platform where you can create fan base pages or business pages and not only did Facebook provide the page section they have also provided a feature that can allow you to share live feeds with your followers.
Many Facebook users are aware of the fact that you can go live on Facebook but they do not know that you can do same on a facebook page. I know you must be eager to get down on how to go live on Facebook page, without further delay here it is.
How To Go live On Facebook Page
1. Log in to your Facebook account.
2. At the left part of your screen where you have your username look below and click on pages.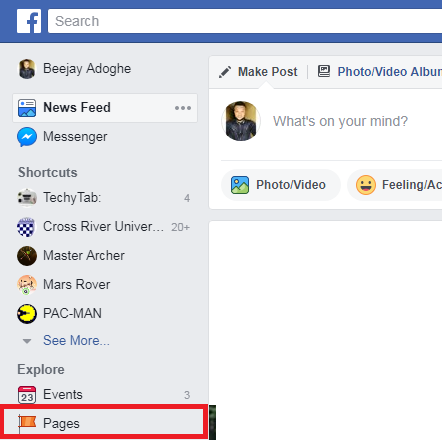 3. Click live on the page you want to do a live streaming.

4. Click "allow" to enable Facebook to use your computers camera or an externally connected camcorder.
5. Click on Go Live.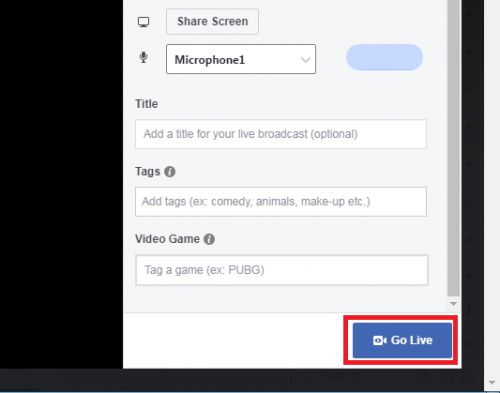 The steps are very easy if you follow carefully, how to go live on Facebook page is truly an amazing experience, thanks to Facebook.
Note: To create a live broadcast, make sure your camera and microphone are turned on and Facebook Live is allowed to use them.
You can always turn these off later.
There are other ways you can customize your live broadcast like; choosing where you want to share your live broadcast, saying something about the video you are about to make, add what you are doing (feeling activity) or "check in", you can share screen, change microphone type, add title and you can add tags, though its optional to use this custom section, but it definitely adds color and beautifies a live broadcast.
If you click on connect located beside the camera, you can use live streaming software or a hardware encoder.
Frequently Asked Questions and Answers
Q: Can I share a live broadcast with people that are not following the page?
A: Yes, like I earlier said, you can choose where you want to share the live broadcast you have options like;  Share on your Timeline, Share in a Group, Share in an Event, Share on a page you Manage.
Here are some links that you might love;