How to Use Reminders on iPhone iOS 13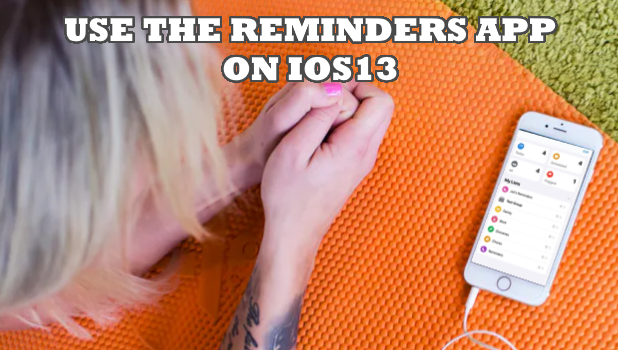 You can manage tasks, projects, and reminders using Apple's Reminders app. The Reminders app is available for iOS 13 and iPadOS. This article guides you on how to use Reminders on iPhone, iPad, and iPod Touch.

The Reminders is the ultimate app for those who manage tasks and projects. Apple's Reminders app allows you to create a reminder, add details to reminders, and mark items as complete. The app also gives you a quick toolbar to allow you to do some personal customizations. Reminders also gives off alerts when you message with someone. There's much that you can do with this awesome new app. This article outlines all the things that you need to learn about Reminders on iPhone, iPad, and iPod Touch.
Ultimate Guide to Reminders on iPhone, iPad, and iPod Touch
If your Apple device is running on iOS 13 or iPadOS, you can use the Reminders app on it. Learn how to use the Reminders app on iPhone, iPad, and iPod Touch.
What You Need to Do First
Before you begin, you need to ensure that these are observed:
• See to it that your device is running on iOS 13 or iPad OS. You can check this article on how to update your Apple device's operating system.
• Update the Reminders app on all your devices. Turn on Reminders by going to Settings > Your Device Name > iCloud. You will then see all the devices that are signed in to the same account. Update your Reminders app on all the listed devices. See to it that all devices are at least running iOS 13 or iPadOS. The new Reminders app is only accessible on iOS13 and iPadOS devices.
• Internet connection may be required for upgrading and syncing purposes.
Create a Reminder on iPhone
Once you are all set, you can now start using Reminders on your device. To use Reminders on iPhone, iPad, or iPod Touch, follow the steps below:
1. From your iPhone's Home screen, open the Reminders app.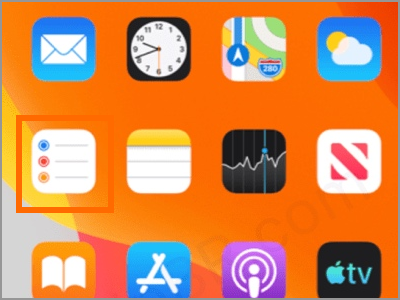 2. Then, from the Reminders app's Main screen, select a list where you want to add a reminder.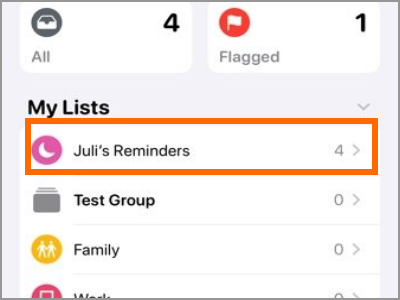 3. From the selected list, tap the Add New Reminder icon (plus icon).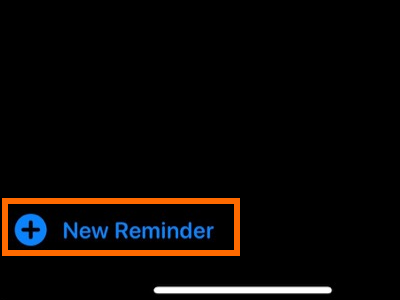 4. Type in your reminder.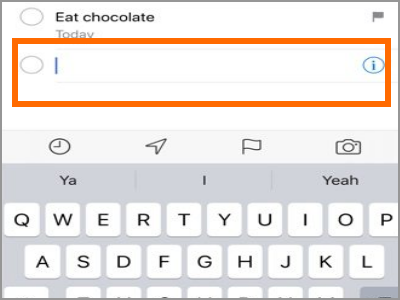 5. Once you've typed in the reminder, tap on Done. You just created a reminder on your iPhone.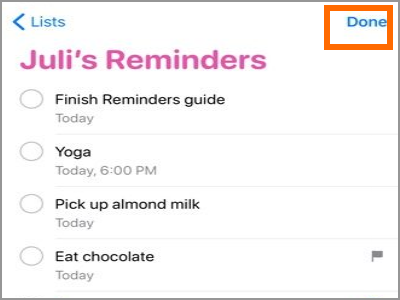 What You Can Do with the Reminders App
Now that you've created your first reminder, here are the things that you can do:
• Add details to your reminders
• Make reminders as complete
• Get a reminder while messaging someone
• Add Reminders lists
• Create Reminders subtasks
• Use smart lists to view your reminders
• Add a reminder from another app
• Add a reminder from Siri
• Share a reminder and Reminders list
• Create and view reminders on your Apple Watch.
• Create a scheduled reminder
• Add and remove a reminder to a List
• See your completed reminders
You just learned how to use Reminders on iPhone, iPad, and iPod Touch. If you have questions about any of the steps above, let us know in the comments section.
Do you think this article is helpful? You can check these related articles:
Reminders App: How Do I Create Reminders on iPhone?
Create a New Reminder List on iPhone
Reminders App: How Do I Edit and Rearrange Reminders and Lists on iPhone
How to Set Reminders on Facebook
Set a Daily Reminder on Your Facebook Usage
How to Change iPhone Notification Sound
How to Sync Your Mac with iPhone
The Conversation
Follow the reactions below and share your own thoughts.