Reminders App: Create a New Reminder List on iPhone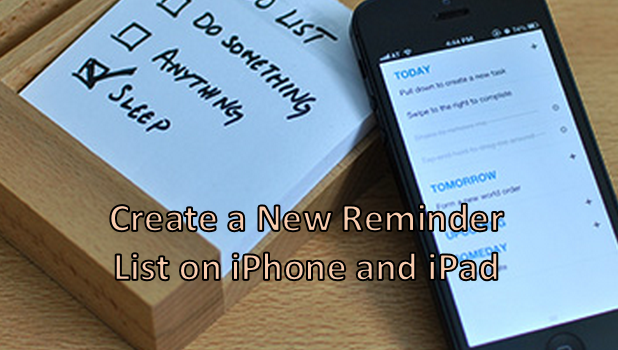 By default, the Reminders app on iPhone shows only one list for all the reminders you create. You can add tasks to this list by creating a new reminder on the Reminders app on your iPhone. As you use the Reminders app, you may wonder if there is a way to group your reminders according to topic. That way, you can easily organize tasks or lists based on their relationship to each other. For example, it would be simpler to view a list of tasks for work instead of having them mixed with your personal reminders. You can create separate lists on your iPhone to categorize your reminders. This article will walk you through the steps on creating a new list.
How to Create a New Reminder List on iPhone and iPad
To categorize your reminders by putting them into separate lists according to topic, you first need to create additional reminder lists. To create a new Reminders list, follow these procedures:
1.Press the Home button on your iPhone to open up your Home screen.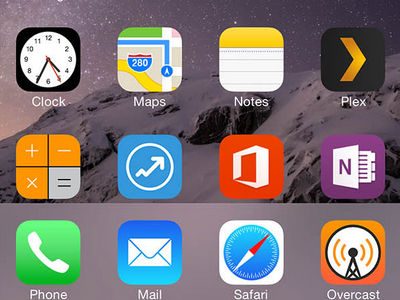 2.From the Home screen, locate the Reminders app, and tap on its icon to open the application.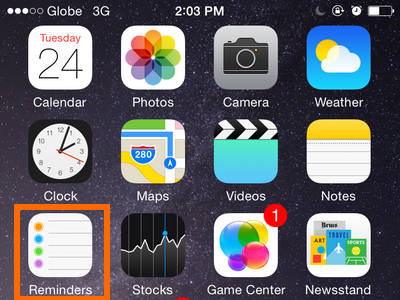 3.Once you have opened the Reminders app, a list of reminders will be displayed.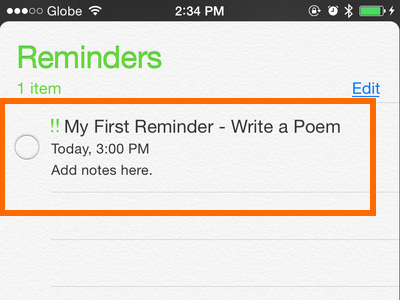 4.If you are in a list, tap and hold the list name and swipe your finger downwards. This will show you other items hidden on your Reminders app.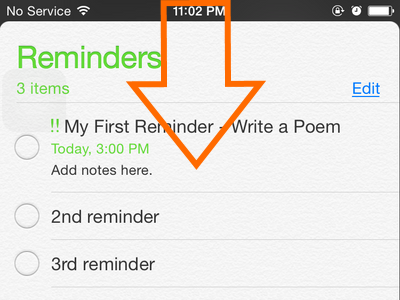 5.Tap on the New List option.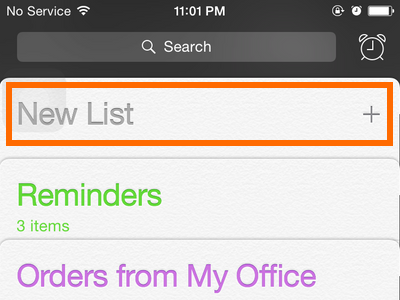 6.Type a new title for your list.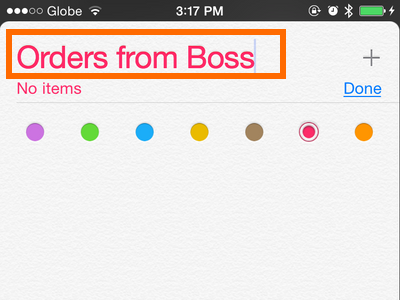 7.Choose a color icon for the list.

8.Tap on Done once you have typed the name and selected a color for your new list.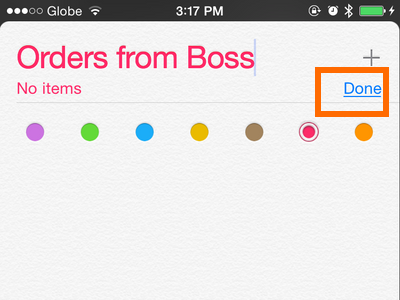 9.Your new Reminders list is now saved and will be shown in the main screen. You are done.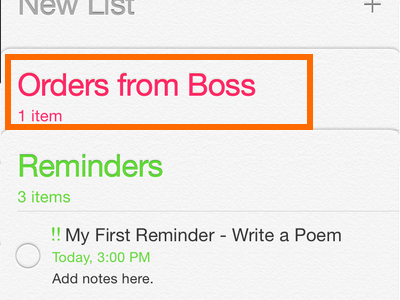 Now that you have a new list on your Reminders app, you can add a new reminder or task to it. You can also edit or delete a reminder or list, set a reminder as complete or incomplete, and make a location-based reminder.
If you have some issues with creating lists on the Reminders app for your iPhone, let us know in the comments section.
The Conversation
Follow the reactions below and share your own thoughts.