As a dedicated Instagram user there's a very high tendency that you would like lots of posts daily, put all your likes on Instagram together and you'll see that you have a whole lot of images liked on Instagram. How then can it be possible to unlike old Instagram post that you probably liked 2 months ago? This article will show you a possible method that you can use to unlike old Instagram post.
Is it possible to actually unlike old Instagram posts? I'd say yes! Why? There's a dedicated section on Instagram that keeps of all the posts that you have liked on Instagram. And I think you can totally use this to unlike an Instagram post you like some days or weeks back. And then comes the next question.
Why the need to unlike old Instagram posts? I'll use a short story that will probably make you see the need to unlike old Instagram posts. I once got into trouble when my cousin double clicked on a photo on Instagram that wasn't meant to be liked, trust me "that photo didn't need that like button at all" In fact, I turned out to be the only person out of thousands that liked it. Basically, we all have or will have that awkward moment when we need to unlike an old post that we liked some time ago.
How To Unlike Old Instagram Posts
1. Open Instagram.
2. Go to your profile.
3. Click on the three dotted utility icon.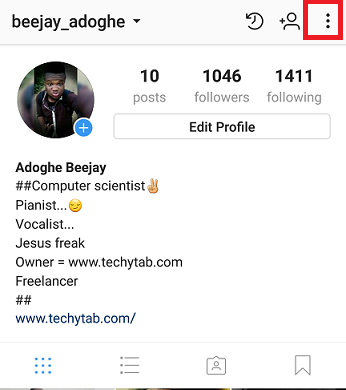 4. Scroll down and click on posts you've liked.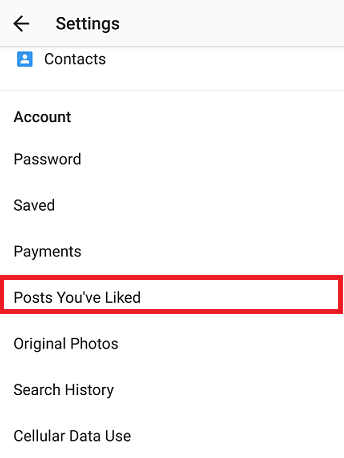 A page will open containing all the posts you've like, here you can find the particular post you want to unlike and do the needful.
And there you have it.
We have come to the end of this post on How To Unlike Old Instagram Posts. I hope this article was helpful. If in the process you encounter any difficulties just don't panic, scroll all the way down and drop your question regarding this post in the comment section box and I will personally assist you with whatever challenge you are facing.
Thanks for stopping by.
Frequently Asked Questions And Answers
Q: Can I possibly unlike all Instagrams likes?
A: Yes you can but you are limited to 100 likes in an hour which might affect unliking.
Q: If I successfully Unlike old Instagram posts, will I get a notification via my email?
A: The answer is No. There is no specific notification when you unlike an old post of someone on Instagram.
Q: I can't find the post I want to unlike, what do I do?
A: If you are the type that likes a whole lot of Instagram posts, you might have issues finding a particular post, my advice to you will be to keep searching.
Here are some links related to Instagram that you may find useful.
How To Block Someone From Commenting On Instagram
How to Automatically Share Instagram Story to Facebook
How to Get a Collage of Your Best Nine Instagram Photos from 2018
How to Go Live on Instagram — Engage Your Followers in Real Time