WhatsApp web is a computer-based extension of the WhatsApp account on your phones and mobile devices, messages that you send and receive on your mobile device are synchronized with your computer, meaning that there are visible on your computer system as well your mobile device, it can be defined as an online tool designed to for user convenience and better experience of WhatsApp on P.C. This article is aimed at showing you how you can change chat wallpaper on WhatsApp web.
WhatsApp web practically offers same features as the mobile app but there are just a few limitations like making and receiving calls on as on the mobile app, on the computer via WhatsApp web you cannot enjoy this feature. Also, you cannot enjoy the beautiful camera feature while taking pictures or videos, but never the less it also has its own benefits like, not having to chat on two devices at the same time and the comfort of having to let someone access your conversation as it is ongoing without being together.  You may fall in the category of persons that prefer to chat or type on their computers keyboards because they find it easier or perhaps you work more on your computer and as such you devote less time to chatting via mobile phone, then WhatsApp web was designed for you.
Whatsapp web also contains swift customizing features as does the mobile app, literally, I will be showing you how to change chat wallpaper on WhatsApp web, which is one of the many features.
Are you tired of using that default wallpaper that appears in the background whenever you want to chat? Or you are thinking its impossible to customize your chat background on your computer as you have done on your mobile? Here is the good news, it is possible and I am going to show you how.
You may want to also ensure that you have an active data connection on your computer before you can even access the WhatsApp web. You have to first scan the QR code that will be generated on Whatsapp mobile App.
How to Change Chat wallpaper on WhatsApp web
1. Open WhatsApp web on your computer (web.whatsappp.com).
2. Scan the QR code with your mobile.
3. Click the three dotted vertical line beside your profile picture.
4. Click on settings.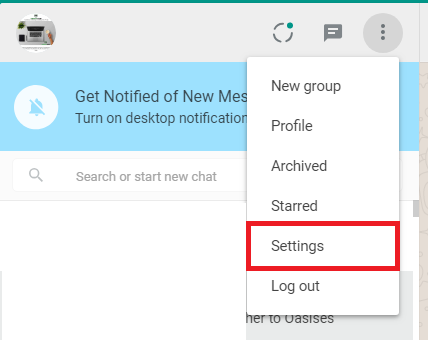 5. Click on chat wallpaper.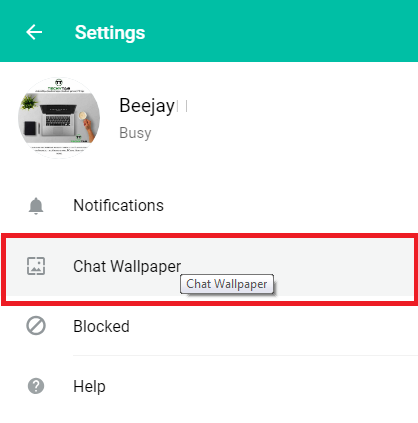 6. Select the wallpaper of your choice.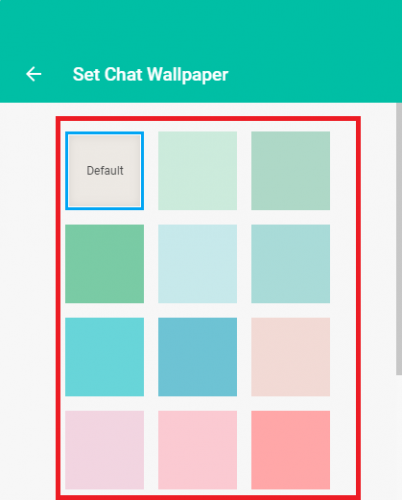 By following these steps, you must have achieved your aim on how to change chat wallpaper on WhatsApp web. Very easy and cool, you should not have any difficulty achieving this.
Note: your chat wallpaper only appears when you are in the conversation interface with someone on WhatsApp, it does not appear on the WhatsApp home interface.
Frequently Asked Questions and Answers
Q: Can I alter the change after I change chat wallpaper on WhatsApp web
A: Sure, you can make any changes you want.
Q: Does this change affect my chat wallpaper on my mobile device?
A: No, it doesn't affect your WhatsApp mobile app settings.
Here are some WhatsApp related links that you may like;
How To Clear Storage Usage On WhatsApp
How to Stop Auto-Downloading of Media Files on WhatsApp
How to Turn Off Read Receipts (Blue Ticks) on WhatsApp
How to Turn Off Read Receipts (Blue Ticks) on WhatsApp