Did you know that Instagram has a feature that lets or allows the App to update automatically over WIFI? Well, yes, there is. Personally, I think before any App should get an update, I should be notified first. This article is aimed at showing you how to turn off automatic updates on Instagram with much ease. 
You being here already tells me that you are a hardcore Instagram user, or it could be that you just want to read a fun article that'll increase your knowledge. Well, whatever the case may be, I got you covered. Instagram updates are fun, don't get me wrong. Don't think I am kicking against Instagram updates, NOPE! I just feel before any update should happen, the owner (you) should be alerted first.
Moving on!
Talking about updates, there are fun for me. Why? each update comes with a new firewall that'll kick the bad guys(ha*kers) out or that'll fuse in new features to spice up your time spent on Instagram. An update that came some time ago brought about the (story feature) a feature loved and used by so many Instagram fans. Hey! tell me if I am going off course here. Am I?
Oops! Sorry about that.
So, time to show you the exact steps you need to follow in order to turn off automatic updates on Instagram.
How To Turn Off Automatic Updates On Instagram
1. Open Instagram on your Android device.
2. Go to your Instagram profile.
3. Click on the three dotted Icon.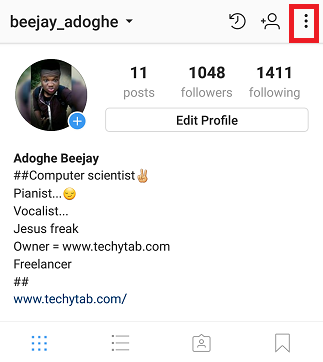 4. Scroll down and click on App updates.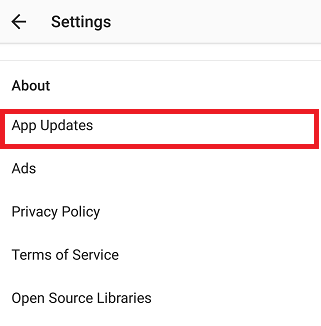 5. Toggle off the auto-update Instagram button.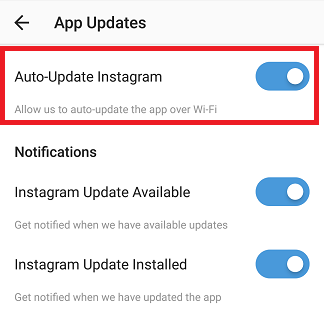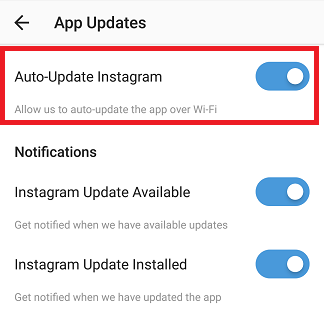 And there you have it, as simple as could be. I am sure you will have no issues while trying the steps above. Turning off automatic updates on Instagram is easy. After reaching step 5 you should now be certain that Instagram will not update itself automatically over WiFi without your permission.
So, there you have it guys, Every great article always has an end. I would love to make this a long and sweet end but I don't want to keep you here longer than expected. I have to let you go. I hope you enjoyed reading simple and easy to understand article on how to turn off automatic updates on Instagram.
Thanks for stopping by.
Frequently Asked Questions and Answers
Q: Can I revert back to my previous settings at any time?
A: Yes! you can always follow the same steps and toggle on the auto-update Instagram button to Turn on Automatic updates on Instagram over WiFi,
Q: If left on, will Instagram only update Apps via Wifi?
A: Yes.
Q: Will this setting affect Instagram on Google play store?
A: Truth be told, I haven't checked, but I feel if you toggle off the auto-update button on Instagram, Google play store will have to obey your settings on Instagram.
Here are some links related to Instagram that you may find useful;
How To Block Someone From Commenting On Instagram
How to Automatically Share Instagram Story to Facebook
How to Add Music to Instagram Story — Make Your Stories Compelling
How to Add Multiple Photos to Instagram Story