Instagram being an online photo sharing and networking service with millions of daily users may develop some technical problems. Many users may be searching for ways to report a problem on Instagram while some others may not know that these problems you encounter on Instagram can be reported. Well here is the good news, Instagram has a feature that lets you report issues.
what do I mean?
You might be faced with an Instagram glitch, like experiencing a technical problem, having issues accessing your account or basically you may just want to report a spam. This feature enables you to share feedback.
From Instagram report, there has been times when Instagram users experience lots of glitches like; not being able to receive d.m (direct messages), not being able to access contacts on their account, crashing app, not being able to upload media, hacked account, lagging network on Instagram app, not being able to follow or unfollow, not being able to comment or like posts. Well, whatever problem it is you are facing, I may not have listed it here, but you can finally breathe a sigh of relieve because Instagram has given a platform to enable users report problem and share feedbacks.
I personally find this feature very interesting because it has recorded positive results and good comments, meaning that it strikes very useful and effective.
I know you are eager to know how?
Here is how, please follow the steps carefully.
How to Report a Problem on Instagram
1. Launch the Instagram app on your device
2. Go to your Instagram profile.
3. Tap the utility icon (represented by three horizontal lines).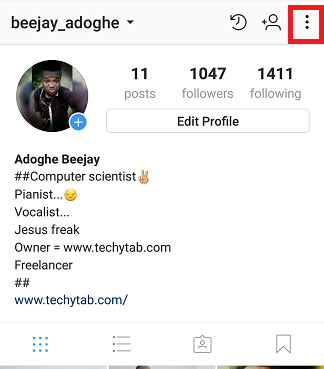 4. Scroll down and tap on "report a problem".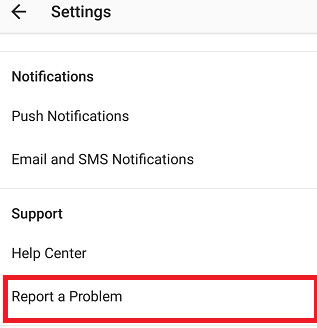 5. Select "report a problem".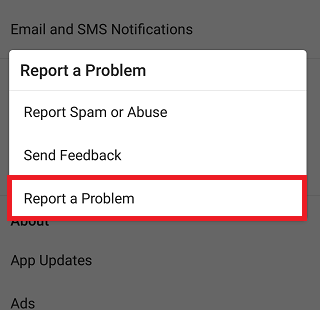 6. Briefly explained what happened and Tap on the "done" icon to complete.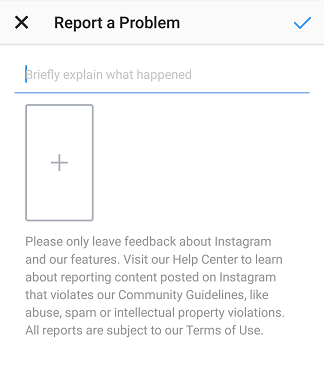 If you have followed the steps very carefully, then you must have achieved your aim on how to report a problem on Instagram. Quite an easy one right! 
Note: you should only leave feedback and reports about Instagram and it's features and all reports are subject to Instagram terms of use.
Taking advantage of this cool Instagram feature is expedient, it helps provide better and quality service for you. And also it helps Instagram fix all issues. Instagram promises to review and respond to every report as long as it does not go contrary to their policy.
There are also manual troubleshooting techniques that can help solve issues on Instagram like; restarting your phone, checking internet connection, uninstall and reinstall.
I hope this has been helpful?
Frequently Asked Questions and Answers
Q: How can I report a problem on Instagram if I can't access my account?
A: If you cannot access your account it means you are having issues logging in, there is an alternative way by reaching out to Instagram help Centre.
Q: How do I briefly describe the problem as requested?
A: All you need do is, describe the exact issue in brief words and if necessary, add the message response you received.
Here are some links that you'd like;
How To Turn off Automatic Updates on Instagram
How To Unlike Old Instagram Posts
How To Use Manual keyword filter on Instagram