Hello Reader, you welcome to another interesting moment with Tech-recipes, and today's article is going to teach you something unique and that is basically How To Mute Instagram Stories using easy steps. Are you the kind that loves short but highly descriptive articles? well, here's one.
Okay, let's dive right in.
I'd say Instagram is my favorite social media platform for the benefit of this post, but then I'd be lying. WhatsApp is actually my favorite.
Moving on to the main business of today. Have you ever been in that situation where someone keeps posting too many Insta stories or annoying Insta stories and all you could think of is to stop following them? In situations like this, our next move would likely be to "stop following such persons" but you really don't need to go that far. That's where this article comes in to play.
There's an option on Instagram that lets you mute Instagram stories of specific persons. Once activated, you'll never be bothered by those stories ever again. They'll stay far away from your reach.
So, without further ado lady or gentleman, let's mute Insta stories.
How To Mute Instagram Stories
1. Lunch your Instagram App.
2. Locate your stories feed at the top of your homepage.
3. Hold down the user you want to mute.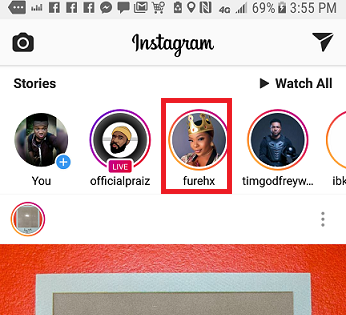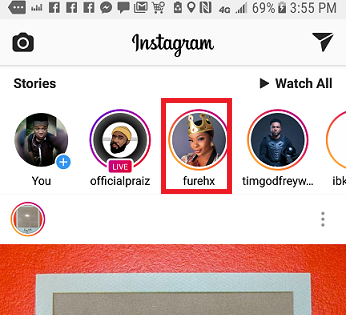 4. Then you will see options to Mute or view profile. Select "Mute".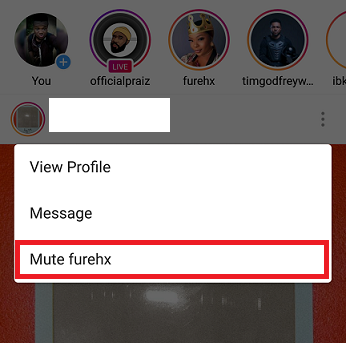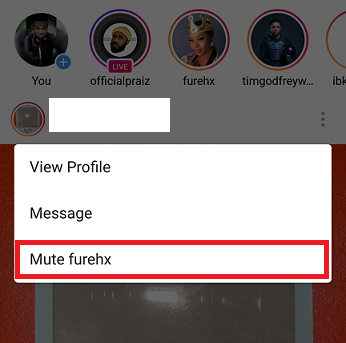 So basically that's a wrap. I'm sure you'll find the steps above as easy as ABC. But hey, if you experience any errors while trying to mute Instagram stories, all you have to do is drop a comment in the comment section and a tech geek will be right there to assist you.
Thanks for stopping by, I hope you enjoyed reading. Until next time, I remain your favorite tech how-to writer. #Beejay_adoghe.
Frequently Asked Questions And Answers
Q: If I mute someone Instagram stories will they person get a notification?
A: The answer is No, they'll get no notification.
Q: If I mute someone Instagram stories can I unmute the person later and how?
A: Yes you can unmute the person whenever you want to, simply go to stories feed at the top of your home page again and scroll all the way left until you get to the end. Then all your muted users will be single out, locate the user you really want to unmute and finally hold down their icon. That is done, it's that simple.
Q: Can I mute more than five friends or is there a limit to friends that I can mute on Instagram?
A: There is no specific limit. You can mute as much as you wish. I know a celebrity friend who has muted over 50 people's Instagram stories. I don't think there's a limit.
Here are some related articles that you would love;
How to Add Music to Instagram Story — Make Your Stories Compelling
How to Get a Collage of Your Best Nine Instagram Photos from 2018
How Do I Repost on Instagram — Best Repost App
How to Download All your Instagram Data