Hello, let me use this medium to welcome you and also thank you for sticking around and reading our articles, your passion makes us steadfast and willing to offer more. I am sure we have been able to help you sort out some of your android and personal computer problems or enlighten you on swift features you may not have known, it is our delight. Today I am going to show you how to download all your Instagram data.
Is it possible to download all my Instagram data? The big question, well I am delighted to tell you that you can download all your Instagram data. But how? It's quite easy and interesting. I will be showing you how very shortly.
Let me make you first understand what I mean by downloading all your Instagram data. Instagram, as we all know, is one of the most leading social media with millions of daily users, daily posts and followers. In fact, celebrity lifestyle, marketing, business adverts, product adverts, publicity and a lot more are activities that are effectively carried out on Instagram. So whichever category you fall in, the good news is that you can download all your Instagram data from its servers, meaning that you can download pictures, profile information, comments, videos and a lot more.
Well, you may be skeptical about this but I personally find it very fascinating. Though this process might take a while to compile all your data, it may take approximately 48 hours before you receive a download link via your email address. Instagram has made this feature so cool and secured in that nobody can just pick up your device and access the download data feature because you must verify your password and also answer a few questions to ensure you are the one, so you have to worry less.
Now that you literally know what it means to download all your Instagram data, let me quickly proceed to show you the steps on how to achieve this.
How to Download all your Instagram data
1. Launch the Instagram app on your device.
2. Tap on the contact-like icon at the bottom of your screen representing your account.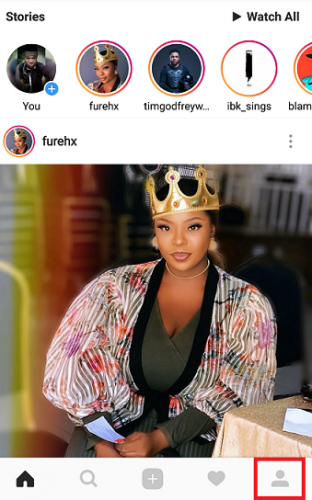 3. Tap on the three vertically arranged dots at the top right of your screen.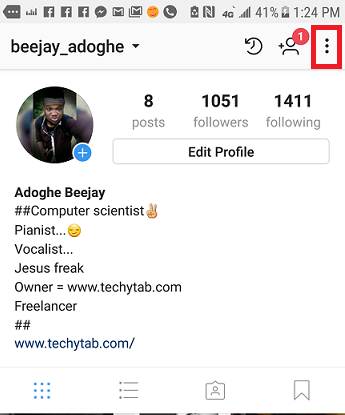 4. Scroll and tap on Data download.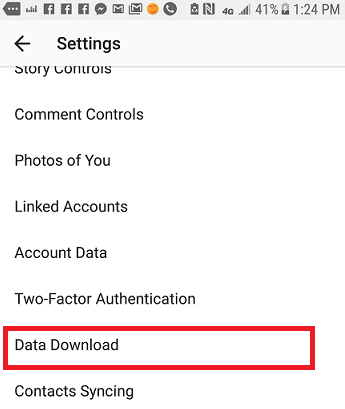 5. Input a valid email address. Your active email address may appear by default, Tap request download.
6. Enter your Instagram password and tap on next.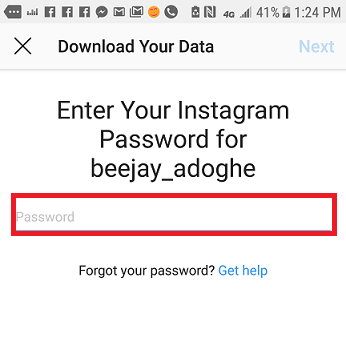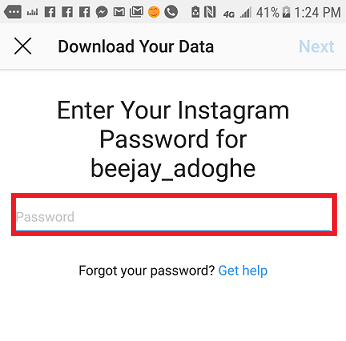 When you have gotten to step 5 you will see a message written above the email address section "we'll email you a link to a file with your photos, comments, profile information and more. It may take up to 48 hours to collect this data and send it to you". If you have followed the steps carefully, then you must have achieved your aim on how to download all your Instagram data.
Frequently Asked Questions and Answers
Q: Can I cancel this process after sending the request?
A: You cannot alter the process after sending but if you have changed your mind about the download data, then just ignore the link they'll send to your email afterward.
Here are some links you'd like;
How To Use Less Data On Instagram
How to Add Music to Instagram Story — Make Your Stories Compelling
How to Add Multiple Photos to Instagram Story