Hello Reader, you welcome to another interesting moment with Tech-recipes, and today's article is basically going to teach you How To Use Less Data On Instagram and it's trusted to show you the best and easy steps.
I know a lot of Instagram users have really experienced increased data usage in the process of using Instagram and this sometimes makes them complain a lot with the thought of getting rid of Instagram on their device.
But that shouldn't be a problem henceforth because this article is really going to help you smile back again whenever you are using Instagram because you know your data usage is not really going to run down fast any longer. I was always complaining about the ways Instagram exhaust my data until I finally figured out a way on How To Use Less Data On Instagram which I'm going to show you how to get that done in less than no time.
Moving on, I will not want to bore you with long talk but cut to the chase and show you How To Use Less Data On Instagram and after your done reading and carefully following the steps you will thank me for this article later.
Note: Using less Data may probably affect your experience on Instagram which means your videos and photos may take a longer time to load.
Alright guys, let's begin with the steps on How To Use Less Data On Instagram.
Trust me the steps are just too easy and short.
How To Use Less Data On Instagram
1. Log in to your Instagram account.
2. Go to your profile and tap on a three dotted icon on the top right.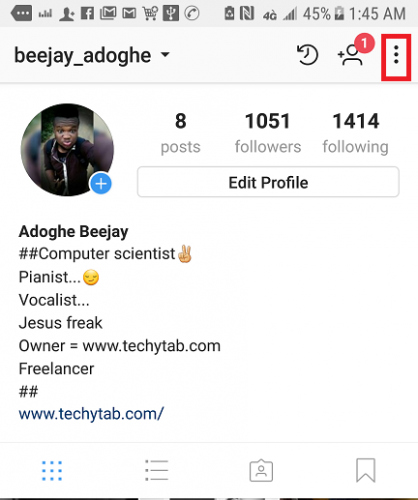 3. Click on Cellular Data Use.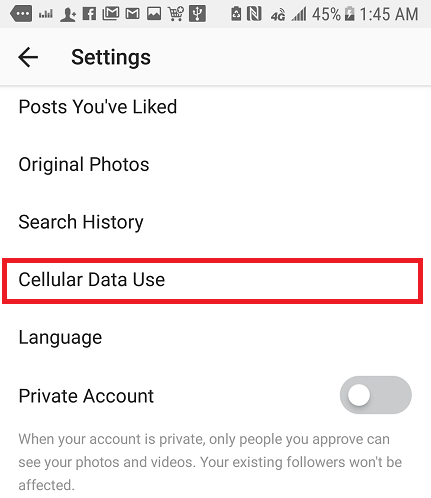 4. Tap on Use Less Data.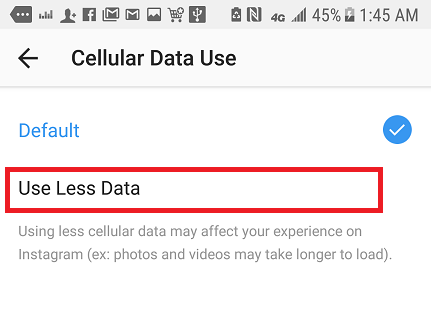 5. Go out of the setting and then you are done.
If you have followed the steps on How To Use Less Data On Instagram, then you must have achieved your purpose if you were careful with the steps.
But don't worry If you are having difficulties in the process we are always here to give you a quick response if only you make use of the comment section below.
Basically, we have come to the end of this post How To Use Less Data On Instagram, but bear it in mind that what really drains your mobile data on Instagram is videos and photos, so the only way to limit it is to disable it which I'm sure you would've gotten used to the process by now.
Frequently Asked Question And Answers
Q: Since using Less Data on Instagram reduces the view of Photos and Videos, Can I disable the option when I don't want to minimize data and how?
A: Yes you can. The procedure is just the same as using Less Data
Q: Can I try the same process on how to use Less Data if I'm using WiFi?
A: Sorry, not to make you feel bad, you can not limit data usage on WiFi, the  process can only work when connected to Mobile Data
Q: If I use Less Data on Instagram can it limit me from following people?
A: The answer is No
Here are some related topics;
How Do I Repost on Instagram — Best Repost App
How To Repost On Instagram | Photos and Videos
How to Get a Collage of Your Best Nine Instagram Photos from 2018