Instagram came up with a really useful feature last June, which enables users to archive and unarchive Instagram posts. For many users, it's a life saver. What's the first thing anyone who visits your profile sees? Your photos and videos, right? And not every photo is suitable for display. I mean, not every one one of us has the luxury of being exceptionally photogenic. And not all of us know how to perfectly edit our photos on Photoshop. So, what all of us perfectly human people can do is archive Instagram posts from our profile, keeping only those posts which are bound to make a great first impression on our audience. As someone gets to know you better, and gets comfortable with your freaky quirks, you can choose to share your freaky photos with them as you see fit. But, in the meantime you can just hide your embarrassing videos or selfies through this new feature introduced by Instagram.
This feature might also come in handy at times when you don't want enough likes on a particular picture and want to just lock it in your personal locker, in a desperate attempt to save face. But whatever the reason, the application of Instagram archive is indispensable. In this article, we're going to show you how to archive and archive your photos on Instagram. It's a fairly simple task and doesn't take much of your time, and I'm going to make sure that I don't entangle you in extravagant steps. So, Let's start!
How to Archive Instagram Posts and Stories
Locate the Instagram photo or video you wish to archive and click the three horizontal dots '…" on its top right corner.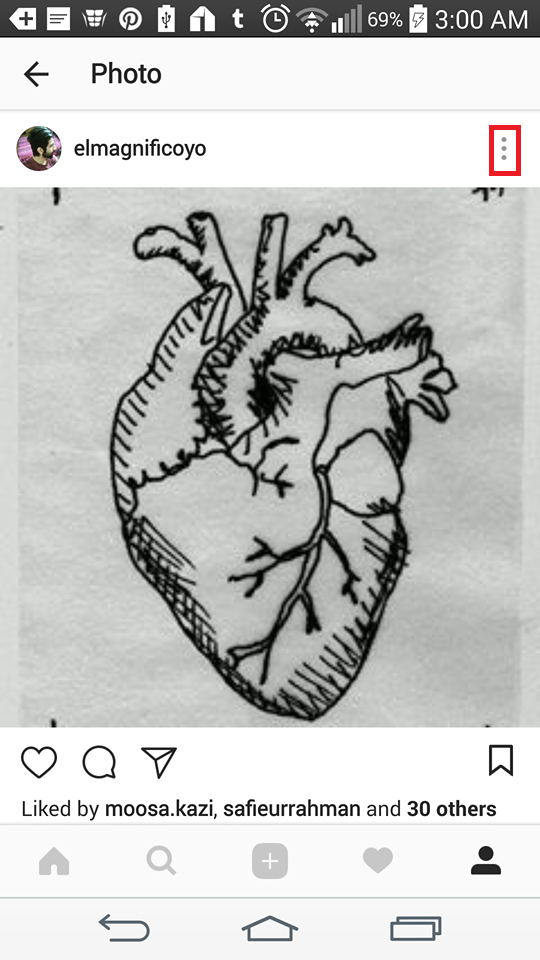 2. In the drop down menu, click the option that says Archive.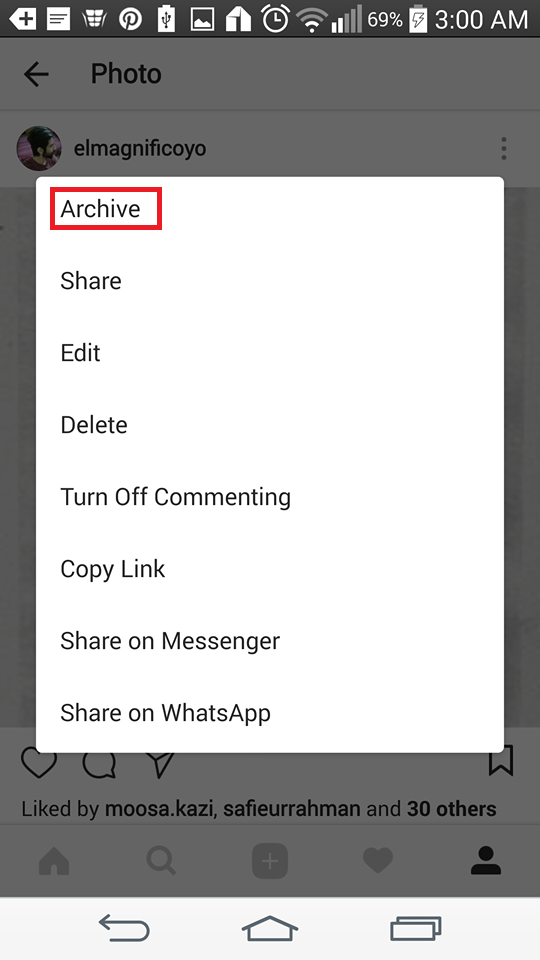 Voila! Doesn't get any easier than this. After choosing the archive option, your photo will be sent into a separate folder on Instagram titled Archive. Rest assured, only you will have access to this secret folder, filled with God knows what.
How to Unarchive Instagram Posts and Stories
Had a change of mind? Do you want one of your pictures back to the main deck? Did you decide that it got unfair treatment and deserves to be on the main page? Well, you can always unarchive Instagram posts in this case. Here's how to do just that.
1. Go to you main profile page which contains your bio and locate a clockesque icon on the upper hand right corner.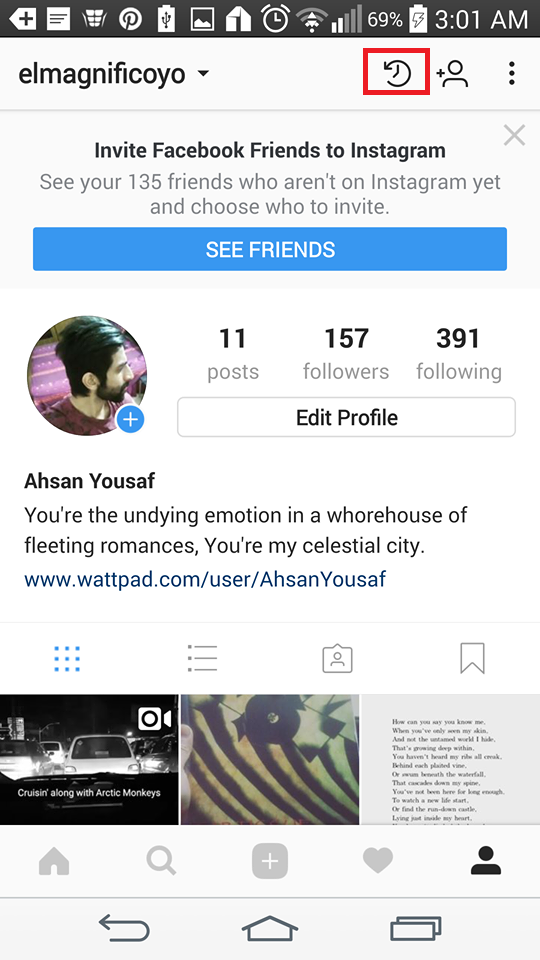 2. As you can see in the archives page, there will be an option to archive both posts and stories. As, in this tutorial I'm teaching you how to archive stories, we're going to select that option. However, you can also archive stories this way as well.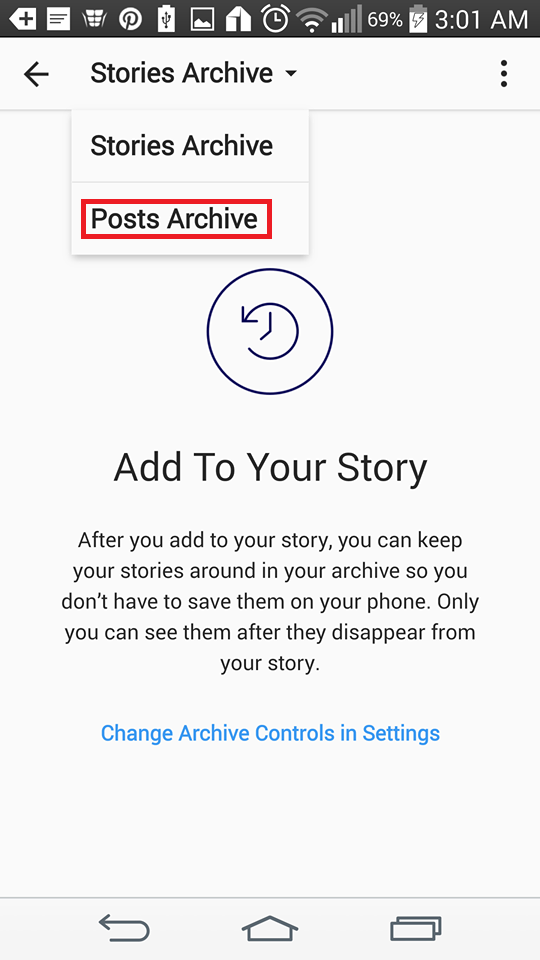 3.The Archive folder will open in front of you. Select the photo you want to unarchive. After it opens, again click the "…' on the right hand upper corner and select Show on profile from there.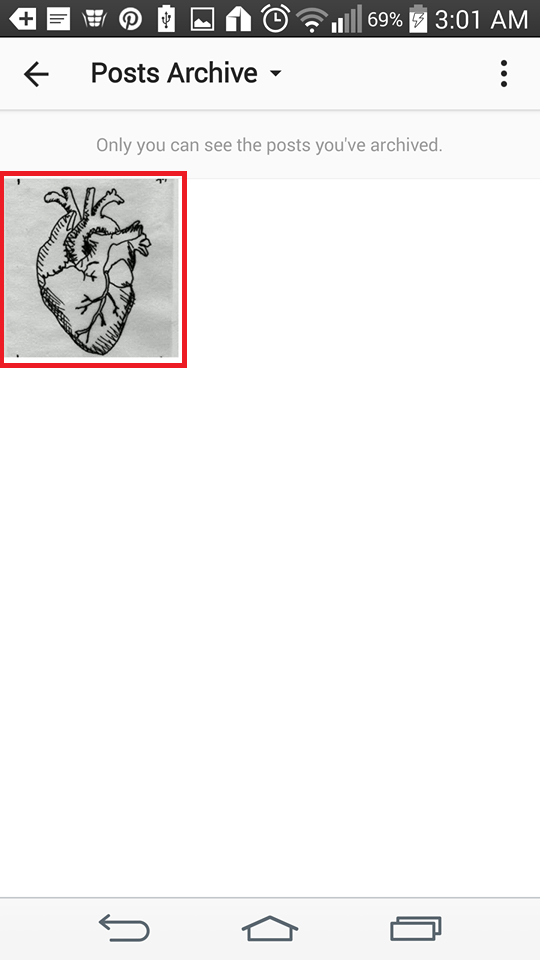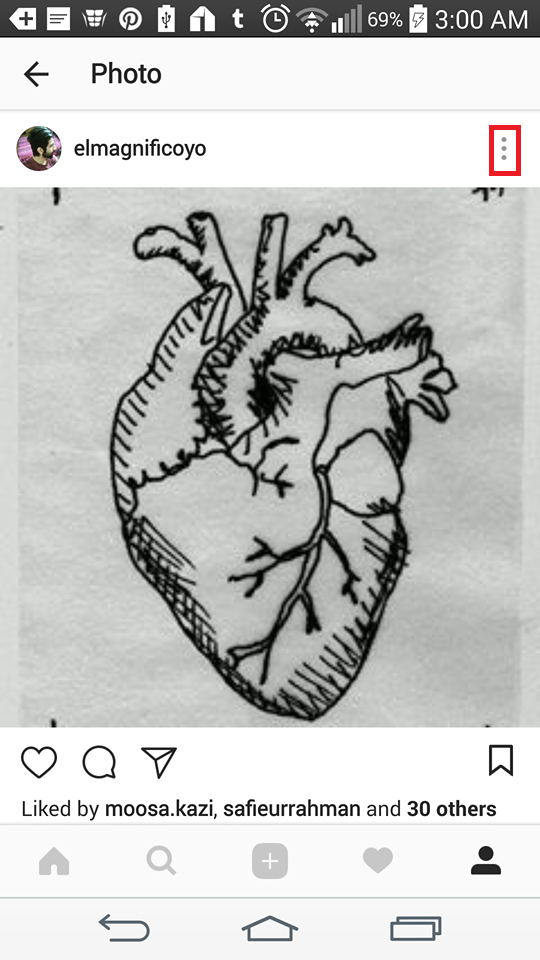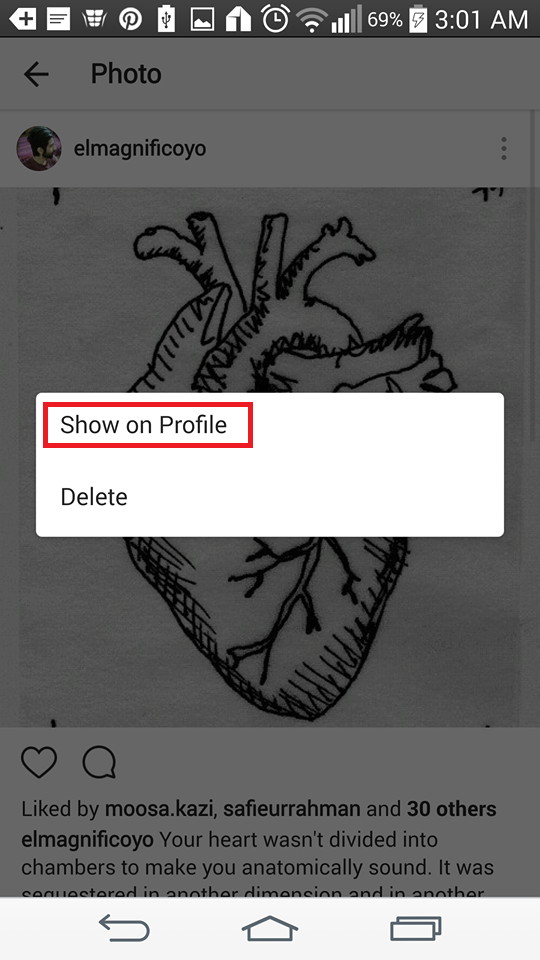 Such a simple process, but many people are unlucky enough to utilize it because they are unaware of its existence. That's why I'm here to help them at their time of need.  So, guys, I think I'll wrap it up here for today. You can always check the FAQ section if you have any questions in mind. If you still have any confusions, just comment below and I'll get back to you as soon as I can.
Frequently Asked Questions
Will others be able to see my archived posts?
No, you can believe me when I say this, that hidden photos are reserved for the pleasure of the profile's owner. Other uses are only able to see it again if you choose to unarchive in the foreseeable future. Other than that, your photos are in safe hands.
Do my archived posts reappear after a certain time?
No, there are no time limitations. Some people believe that they reappear on their profile after 24 hours, but this is certainly not the case. Only you have the power to bring them back to the front. Otherwise, they'll remain concealed for an eternity.
This is one the most comprehensive articles on how to archive and unarchive isntagram posts on the internet. I've seen many tutorials on youtube, but most of them are simply vague and confound more than they help you. I only made this guide because I knew there were a lot of people who were still unsure as to how to make full use of this feature. I hope I've done my duty as a responsible senior citizen in the tech-nation. Over and out!