Gmail (google mail), a free advertising-supported email service developed by Google is one of the world's best mailing service, over the years Gmail has provided quality service for users and this has vastly increased its user traffic. Gmail's quality service ranges from its modified features to its swift user interface and a lot more. Talking about modified features, it offers a feature that can help you undo sent messages on Gmail.
The term "undo" means to retract (recall) a message right after you send it, though you have to be quick to recall the message because Gmail only offers a very limited number of seconds to ensure that you want the mail to be delivered as sent or perhaps you want to make corrections before sending it.
I find this feature very useful and interesting.
Have you ever been in that position where you encounter a typographical error from an auto-correction mobile app? or typing while feeling dizzy and you only realize after you have just sent a wrong message? Have you been caught up at angry moments and you acted in anger by sending an unusual email that can cause regrets afterward? Well, you really don't have to worry about that anymore, you can put on a smiling face because you can undo sent messages on Gmail.
Some email services provide a message retracting feature that helps you recall messages even after the recipient has read it but the interesting part of Gmail's undo sent message feature is that it prevents the recipient from receiving the mail if you undo it immediately after sending.
I am positive you are keen on learning how to undo sent messages on Gmail? Let's proceed, please read the steps and follow carefully.
How to undo sent messages on Gmail
1. Log in to your Gmail account (mobile app).
2. Compose and Send a mail.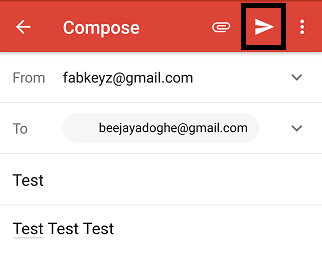 3. Tap "undo" Immediately it displays a "sent" notification just below the message.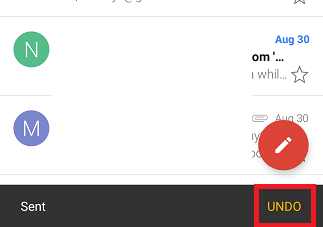 Very easy and effective. This Gmail feature has proven to be useful and has saved some users from regrettable actions.
Also, you can go to settings and enable the "confirm before sending" feature, it proves to be very useful too. What it does is to pop up a message for confirmation before you send a mail.
Note: The steps listed above are basically for the Gmail mobile app. Also, ensure that your Gmail mobile app is up to date.
Frequently Asked Questions and Answers
Q: If I enable the confirm before sending feature can I still undo sent messages on Gmail?
A: Yes, you can. All you need do is, tap undo immediately after you send the message.
Q: How long does it take before I can undo sent messages on Gmail without it getting to the recipient?
A: Gmail has not provided a specific time limit, but from observation, it takes less than 10 seconds. You may want to undo it immediately after sending to avoid complications.
Here are some links you may like;
How To Confirm Email Before Deleting – Gmail Android
How Do You Recall an Email in Outlook and Stop Sent Gmail Messages