Not everybody would like a new trend. The chat feature in Gmail is an amazing feature that was embedded in Gmail but not everybody uses the Gmail chat. This article is for those people who never use Gmail chat and want to get rid of the Chat section in Gmail. Here's how you can remove chat from Gmail with ease.
Okay, I'll make a quick confession. Personally, I don't use the chat feature in Gmail. In fact, I don't think I have ever used the Gmail chat feature before. Hey! Before you think of spanking me online or judging me, there are lots of people out there that are in my shoes who haven't used the Chat feature on Gmail before.
See, the thing here is that there are other Apps available for chatting on Android, PC and other platforms. The stress of logging on to Gmail and using the chat feature is one that no one wants to face. I mean, why chat with Gmail when you can start a conversation on your mobile device by just clicking on your screen once or twice.
Don't get me wrong, I am not trying to mock or degrade the Gmail chat feature in any way, I think it's awesome that Google was smart enough to include the chat feature in their App. All I am saying is that there are certain people that won't use this Chat feature and would not want it getting in their way.
It's a good thing that Google put an option that enables users to remove chat from Gmail. Okay, time to get to the part where I show you the steps required to remove chat from Gmail.
How To Remove Chat From Gmail
1. Log in Gmail on your PC.
2. Click on the settings icon and then click on settings.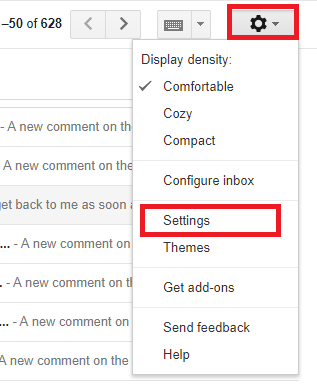 3. Click on Chat.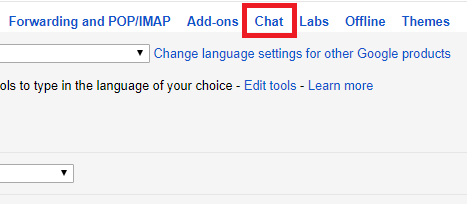 4. Turn chat off and save changes.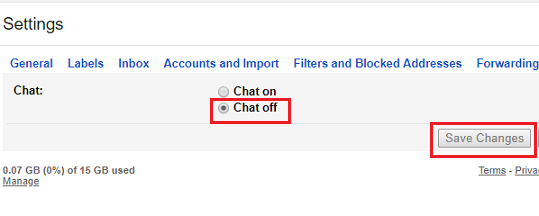 I think this is by far the most simple steps I have written. With only four (4) steps you are on way to removing chat from Gmail. When you turn chat off the Gmail chat feature, your Gmail will refresh and you won't see the chat tab or label again. So, that's basically how you can remove chat from Gmail.
Thanks for reading this article, I hope you enjoyed your stay. You can visit our cookbook tech-recipes.com to see our latest recipes pertaining to tech.
Frequently Asked Questions And Answers
Q: If I remove Chat From Gmail on one of my linked accounts will it affect my other Gmail accounts?
A: No it won't. If you have seven Gmail accounts and you want to turn off Gmail chat, you will have to manually turn off Gmail chat on all the accounts.
Q: I have used the steps but the Chat won't go away, what do I do?
A: You probably didn't save changes. Go through the steps again and make sure you save changes.
Here are some links that you may find useful;
How To Set Out Of Office Reply For Gmail
How to Sync Gmail contacts to Smartphone within few clicks
How To Delete Spam Emails In Gmail
How To Change Gmail Background Theme