Whatsapp is the worlds most frequently used messaging app. Whatsapp groups are maybe the busiest places on the planet. You can join world-famous groups through online invites. But continuous posts from such groups get annoying and you ultimately have to leave the group. Tech-Recipes is here with three amazing Whatsapp settings that will help you manage groups better.
Don't worry, I will not tell you how popular Whatsapp is, or how it was developed and how Facebook owns it now. In fact, before we get back to the three Whatsapp Group Settings. Let me share a few interesting stats about Whatsapp. Whatsapp has 1.5 billion active users. The average user checks WhatsApp more than 23 times per day. And the best one is the fact that Whatsapp calls amount up to 2 billion minutes per day. That rounds off to 381 decades…Wow!
The three interesting Whatsapp group settings
1.

Media Visibility

You can change media visibility settings for all your Whatsapp groups. If you have joined a group where a lot of image posts arrive all the time, you can simply turn off media visibility. This feature will prevent videos and other media from downloading in your gallery. Saving you a lot of memory and time. You can click and download whatever image you actually want to see. By default all media downloads to be visible in your gallery.

This is how you can turn it off
(1) Click on the group icon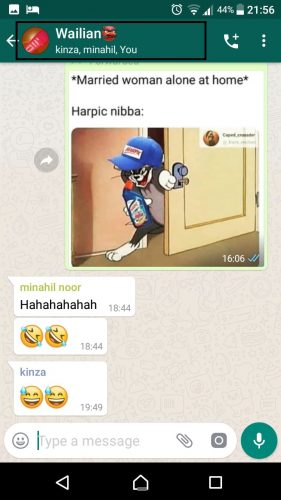 (2) Click on "Media Visibility"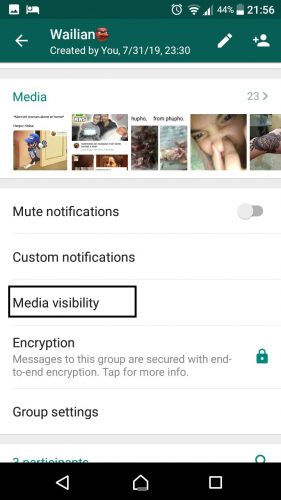 (3) Hit "No"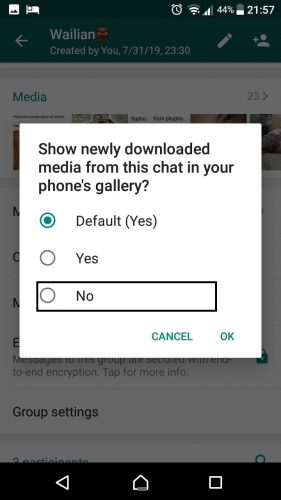 2.

High Priority Notifications

High Priority notifications features work much like the pin chat feature, which pins incoming notifications to the top of the notifications center. The new feature can be enabled for both private as well as group chats from within the Notifications settings on the app.

Once enabled, the new feature allows the app to show previews of high priority notifications at the top of the notifications area in chronological order.

This is how you can enable this feature for a group.
 (1) Do the same first step, click on the group icon.
 (2) Click on custom notifications

 (3) Check on "Use custom notifications"

 (4) Hit "Use high priority notifications"
3.

 Let only the admins post

This feature let's only the admin post and the others read. This is especially helpful for informant and business groups, where only announcements are to be made.

Read our complete tutorial on this or simply follow the steps

How to Create a WhatsApp Group Where Only Admins Can Message.
 (1) Hit "Group settings"

 (2) Click on "Send messages"

 (3) Hit "Only admins"
Quick Update on the latest Whatsapp feature
The latest update brought an interesting feature. Whatsapp posts get forwarded in seconds. Especially memes and jokes go around really quickly. This new feature lets you keep track of the number of times you forward an image. Only forward messages come with this option.
1. Select the image that you have forward. It should have a "forward" tag on the top. And click the list menu.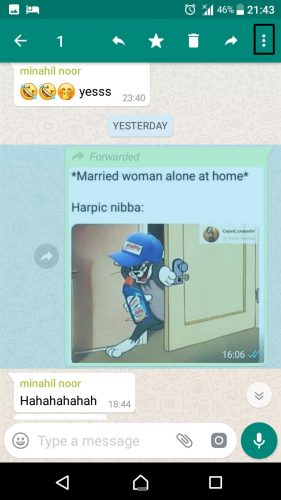 2. Click on "Info"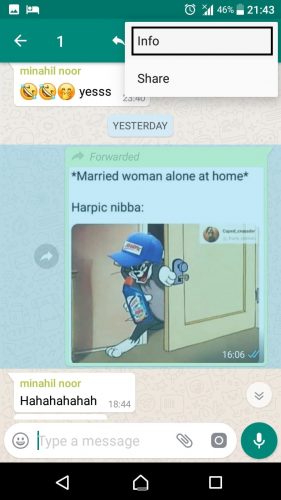 3. You can see the detail of the message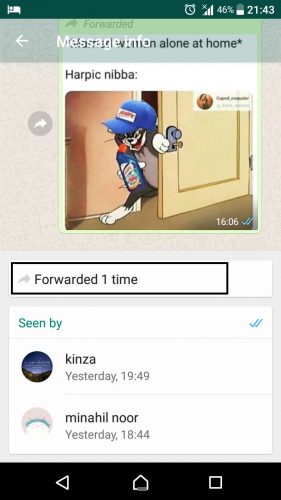 Whatsapp is a diverse app. You can manage your groups in a lot of ways. Check out our other tutorials on Whatsapp optimization and settings
[SlideDeck2 id=73350 iframe=1]
SEO Content Creator, a Computer Scientist in making and someone who
sucks at writing bios.