Everyone wants to rise to quick fame on the new social media sensation, TikTok. However, only a fortunate and wise few make it. Here, at Tech-Recipes, we're often asked a simple question, "how do I become a TikTok superstar?", and it's only fair that we give a comprehensive answer.
In this article, we'll tell you some of the most effective ways to get an organic following on TikTok and earn a respectable living.
So, what's the concept behind TikTok?
Unlike Instagram and Facebook, TikTok is limited and thrives on its limitations.
A short-video only platform that gives you easy opportunities to rival influencers on Instagram and Facebook.
However, don't be swayed away by my big words. You have to be realistic. TikTok won't make you a millionaire overnight. What it will do is help you earn enough to keep your financial boat afloat.
Earning Tik Tok Fame: Proven Strategies
I've had interactions with TikTok celebrities, and banking on their advice, have compiled a list of proven tiktok strategies for you. For anyone looking to kick-start their career or rev it up, these pointers are going to provide massive help.
So put your reading glasses on and get ready for some kick-ass tiktok strategies.
Consistency
Zach King, a tik tok influencer, with a mammoth following of 20.4 million followers urges new users to get active on the platform.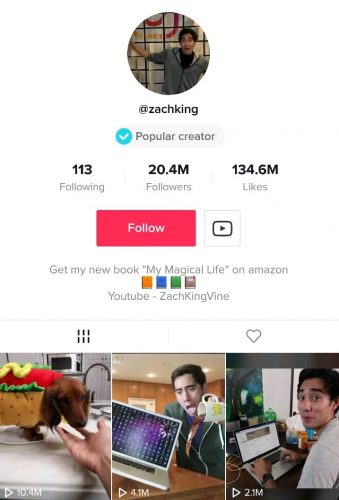 He believes that consistency is the best ploy to get a quick following on the app. If you're not making content daily, there's no way you're going to outdo your competition.
Make Time. No Excuses.
If you have a day job, find small patches of time to dredge up ideas for your content. Ideas are important. Feed the muse and it will automatically motivate you to find time in your busy routine and create content that hits a chord.
Engagement
Great, you've accomplished the first step: making good, consistent content.
But, according to Jason Coffee, Engagement is as important as content. You can't wait for people to catch the drift of your presence. You have to engage and interact with them. Make things happen. Take the reins of your tiktok destiny.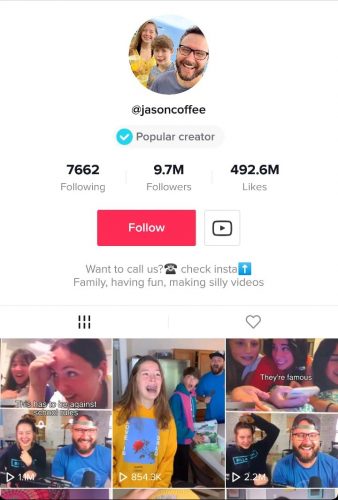 And how does one go on about doing that?
Tend to the comments on your videos. Is someone trying to appreciate your efforts? Great, you've got a fan. To sustain him, reply and talk to him.
Don't let your fans feel isolated as if they're following a bot and not an actual human. Even a single reply will let them know that behind the super-duper content is an actual person.
Uniqueness
Heer Naik, a teenage Indian celebrity, says that for anyone starting on the platform should have a decided niche. According to her, the platform has progressed a lot since its inception.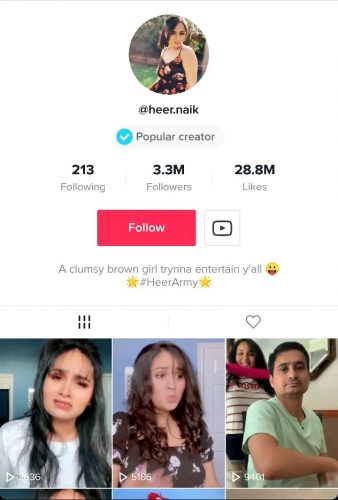 Now, there are millions of users, and every one of them has something to offer. What will decide your success is uniqueness.
Do you have something in your content that sets you apart from the common herd? It can be anything, camera lighting, video editings, etc. etc. But it must be something.
Influencer-Networking
"Learn the craft from well-established tiktok celebrities", says Manjull.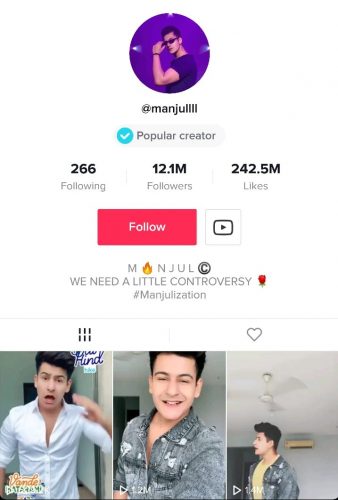 Sure, in the beginning, as you're a nobody, tiktok celebrities will stomp on you like you're a bottle cap on the ground. It's how the world works.
But, things can change, after a while. In the beginning, don't act desperate. Just focus on keeping engaging and unique videos, and eventually, you will get noticed.
Then, maybe you can send them a message, start a not-so-cringe friendship, and raise yourself to their level.
But it's important that at some point of your tik tok career, you muster the courage to get in touch with them.
Trend-Following
Study the trending trend. Make it your bible.
Whatever song, clip, or political or social trend is all the rave right now, create content relevant to it.
Avneet kaur swears by this little gimmick.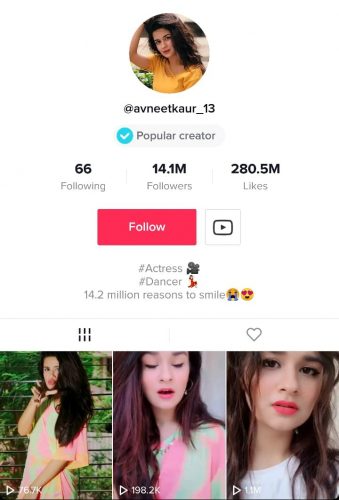 She also suggests looking up twitter or Facebook, or some other social media platform, and see what people are talking about. Twitter hashtags are a major help in this regard.
Staying Away from Sellers of Quick fame
As in life, you should honor the laws of spontaneity on Tik Tok.
There are a lot of third-party services, and individual contractors selling the promise of quick fame. They will get you followers for cheap sums and help you gain traction. But it's all going to be a farce, a disguise.
And if Tik Tok gets wind of any kind of suspicious activity, it will not hesitate to suspend or permanently block your account. And not only will your money but also your hard work will be flushed down the toilet.
Also, other Tik Tok users will know if you're getting famous organically or through illegitimate ways. And they will never follow you if you're getting thousands of followers in a matter of days.
Conclusion
You can learn how to get Tik Tok famous through legitimate channels. It won't come easy, but in the long run, it will set you off to an incredible career. It will get you in touch with new friends and create lasting relationships. The money won't be bad either.
Related Tech-Recipes
How to Duet on Tik Tok with Friends and Tik Tok Superstars
Delete your Tik Toks – Individual Posts and in Bulk
How to Block Someone on Tik Tok 
 Download Tik Tok Videos for Offline Viewing
How to Reverse your Tik Tok Videos In Simple Steps (2019 Updated)