The FTC has taken pace in banning underage accounts after severe accusations were leveled against Tik Tok's policies. Since then, we have received a rise in requests asking to explain the process to change one's age on the platform.
Most users hastily breeze past the registration process without paying heed to important details. They choose the wrong birth date and age, and while at the time, it may seem a harmless mistake, it can cause serious problems in the long run.
Many users have faced the harsh implications of such negligent choices and seen their accounts disabled. This has resulted in hours of video content and hard work flushed down the drain.
To prevent the same fate to befall upon you, this Tech-Recipe will explain everything.
Read More: Downloading Tik Tok Videos for Offline Viewing
The Story Behind Tik Tok's Underage Ban
To understand the fiasco between FTC and Tik Tok, let's look at the story in depth.
According to the FTC, Tik Tok failed to do its part to protect the privacy of its underage users. It collected their data and allowed it to be shared on public platforms under its watchful eye.
As a consequence, FTC fined Tik Tok 5.6 million dollars as settlement money. They also took assurances from Tik Tok's management that it will take action to safeguard the privacy of its underage users.
After the penalty, Tik Tok released videos and helpful tips for educating its young users. It also established an age-limit, which limits users under 13 to only like and follow users. They can no longer post or share content.
Changing Your Age on the Tik Tok App
Unfortunately, you can't make changes to your age within the app. It's only fair, considering many users would have simply added a few years to prevent from being banned from the platform.
So, the short answer to the question, "Can I change my age on Tik Tok," is No. However, the long answer is different and shows you that there is still something you can do.
Here's how…
Reversing the Tik Tok Underage Ban
Some users reported that they had their Tik Tok accounts wrongly banned.
One such case was of the 15-year old user,  "Paige", who told Buzzfeed News that she had her account deleted even though she was 15.
To counter such claims, Tik Tok tweeted the following.
We're hearing that a few people are having trouble accessing TikTok today. If you typed the wrong birthday, head to the "Report a Problem" section of the app and provide confirmation that you're age 13 or older by submitting a copy of your government ID.

Not here. In the app.

— TikTok (@tiktok_us) February 27, 2019
So, according to Tik Tok's official Twitter account, you have to report a problem within the app. However, that's not gonna be enough.
Here's the one thing you will need to ensure the entire process goes silky smooth.
Proof of age, preferably through a Government-issued ID card. A passport will be acceptable as well.
So, how do you Report a Problem on Tik Tok?
1. Open the TikTok App.
2. Tap Me.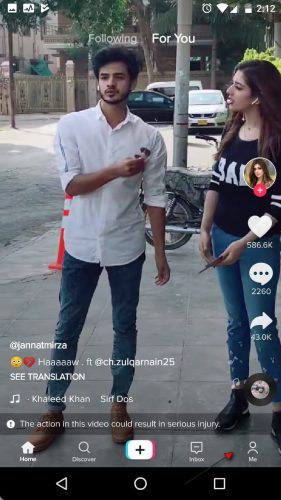 3. Click the three dots at the top.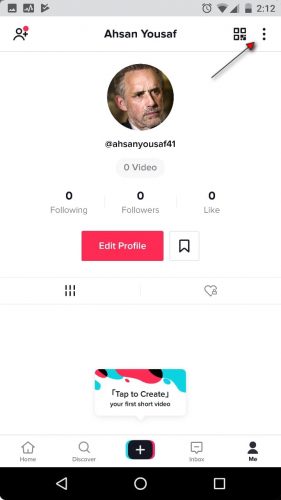 4. Scroll down to the Support Section and Tap Report a Problem.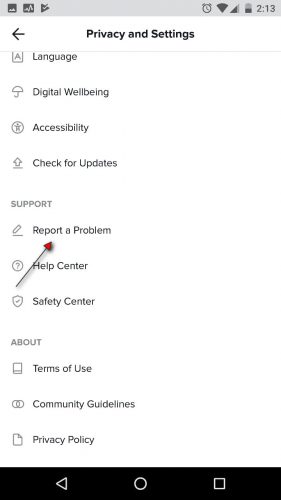 Related Tech-Recipes