The 'Microsoft Powerpoint' Archives
Posted September 11, 2012 by Lê Hoàng
The account that you use to log in to your Windows 8 system will be used as the default account in Microsoft Office 2013 products. However, when you work on multiple projects, you may be required to log in to different accounts to access and save documents. This tutorial will show you how to add […]
Posted July 17, 2012 by Lê Hoàng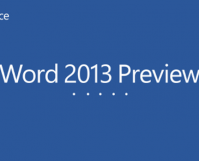 In Office 2013 whenever you save a new document using the Ctrl + S shortcut, the program will open the Backstage view and ask if you want to save the file to Skydrive or to the computer hard drive. If you always save your files to the computer, you can configure the applications to skip […]
Posted June 9, 2012 by Aaron St. Clair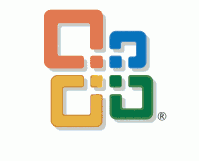 The splash screen can be helpful when showing you what add-ons are being loaded or displaying file locations. In other cases such as the Microsoft Office applications, the splash screen is just annoying. If you would rather not have to see the Word, Excel, PowerPoint or OneNote splash screen each time you run the application, […]
Posted May 16, 2012 by Aaron St. Clair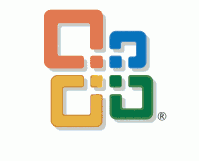 You can use PowerPoint to create a photo album to display your photographs and pictures. PowerPoint makes it easy for you to insert pictures and customize them by applying themes and using special layout options. You can also change the appearance of a picture in the photo album by adjusting rotation, contrast, and brightness. As […]
Posted March 16, 2012 by Lê Hoàng
By default both the laser pointer and pen color are red. However, if your slide show theme also has many red area, your viewers can get very confused. Luckily, you can change the colors of these two features. Continue reading to find out how.
Posted February 16, 2012 by Lê Hoàng
Office programs like Word, Excel or PowerPoint all have a Trusted Location. Documents in this location will be opened without being checked by the Trust Center; and therefore, they will be opened without Protected View. If you want to get rid of the annoying Protected View mode, just follow these steps.
Posted May 14, 2011 by Lê Hoàng

If you have to access the PowerPoint presentations of coworkers, frequently these documents will be opened in an unfamiliar view. These directions will allow you to force all powerpoint presentations to open in your favorite view.
Posted May 3, 2011 by Aaron St. Clair

PowerPoint has a default aspect ratio of 4:3, but most newer monitors and televisions have a ratio of 16:9 or 16:10. Therefore, when viewing a PowerPoint presentation, you'll notice black, vertical bars on either side of your presentation. This is not very aesthetic and these directions will get rid of these letterbox bars for you.
Posted October 30, 2010 by Lê Hoàng

In Powerpoint, people often use the notes function to record additional information. When these documents are shared, you may not want them to also see these notes. Instead of removing the notes one by one, these directions will remove all notes from your slides at once.
Posted October 25, 2010 by Lê Hoàng

By default, Powperpoint's undo function remembers your last 20 actions. However, if you work with large Powerpoint documents with multiple changes, you may need a lot more than that. Here is how to change the number of undo steps to whatever you wish.
Posted November 18, 2009 by Rob Rogers
Circumstances may arise that require you to convert your presentation to video for posting to the web, viewing on portable devices such as the Zune, or making it so that the user doesn't need PowerPoint to watch the presentation.
Posted November 5, 2007 by Rob Rogers
If you are working on a presentation that will be part of a bigger presentation, it doesn't always work out well to use the default slide numbering in PowerPoint. Let's say that your boss wants you to prepare 15 slides that are to be included in a major presentation. Your slides will be numbers 10-25. […]