Previous versions of Office programs would typically start with a blank document. However, programs in Office 2013 suit load up from a Start screen instead. Many users will not like this feature and want to open directly to a blank document. By following these steps, you can disable the Start screen from applications within the Office 2013 suite including Excel, PowerPoint, and Word.
The tutorial works for Office 2013 programs like Word, Excel and PowerPoint. However, the setting is not universal across all the Office applications. For example, changing this setting in Word will not carry over to Excel. You will have to configure the setting in each program to get rid of the Start screen for each respective application.
This Start screen gives a wide variety of options and is different than the Splash screen.
1. Launch the Office program that you want to disable the Start Screen.
2. Click the blue File button to open the Backstage view.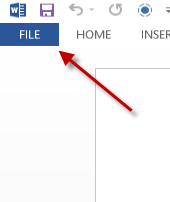 3. In the Backstage view, click the Options button.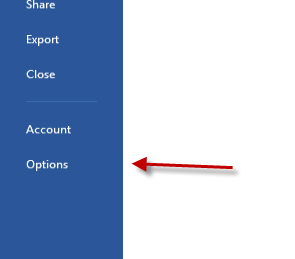 4. The Options window will appear on the screen as expected. Make sure that you are currently in the General section.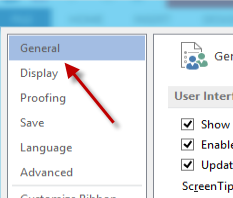 5. On the right side of the window, find and uncheck the Show the Start screen when this application starts option.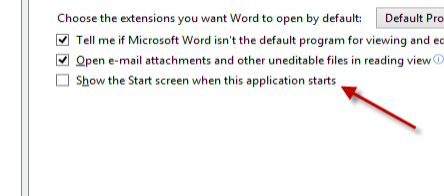 6. Click the OK button to save the setting and dismiss the window.