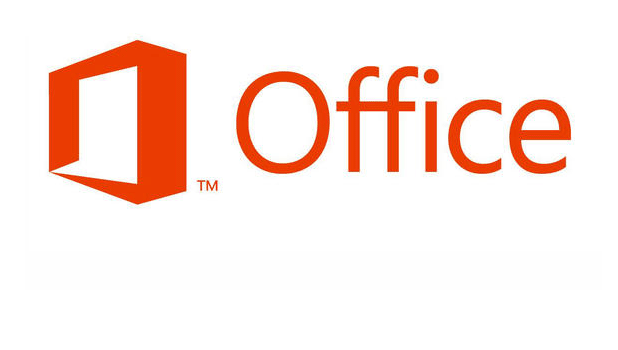 Traditionally, when you reply to an email in Outlook, you simply click Reply and compose your message within the new window that opens. However, with Outlook 2013, you now respond to a message from inside the Reading Pane, with your response entered above the original message. Many users may not prefer this streamlined interface and may want to switch back to the compose window in order to access all of the features it includes. This tutorial will provide all the necessary steps for you to achieve this task.
The inline reply feature is currently available in the preview version of Office 2013. Although it is a program setting, accounts from some email services, such as Gmail, are not compatible with this feature. In our test, Outlook's inline reply worked with Hotmail emails but not with Gmail's. Hopefully, this setting will be available to all when the final version comes out.
Many user will want to revert back the replying method of the prior versions of Outlook anyway.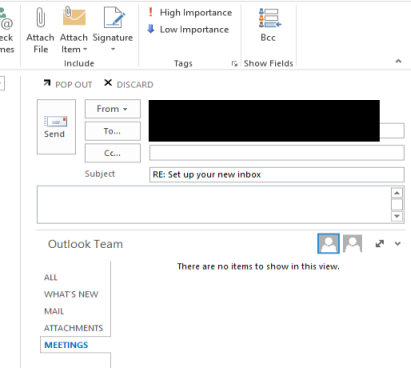 1. Launch Outlook 2013.
2. Click the blue File button at the top left of the window to open the Backstage view.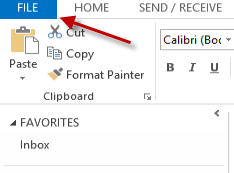 3. In the Backstage view, choose Options from the left side.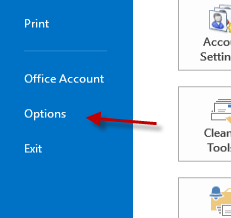 4. In the new window, go to the Mail section.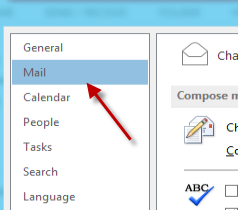 5. On the right side of the window, scroll down to the Replies and forwards section, and uncheck the Use inline replies when replying or forwarding option.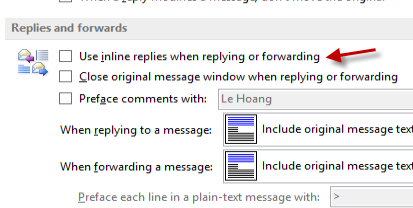 6. Hit the OK button at the bottom of the window to save the setting.