Any true Windows guru has a mastery of the keyboard shortcuts. In the Windows 8 environment with less visual clues for mouse clicks, learning to navigate this shortcuts will even be more essential. Let us explore what the Windows Key shortcuts in Windows 8 allow us to do.
Without out the traditional Start menu, navigation through Windows 8 will be a bit of a different experience. Microsoft hopes that users will quickly adapt to the new visual style; however, many Windows 8 users are relying on traditional shortcuts instead.
Also called the home key, the meta key, the start key, and the flag key–the Windows Key has multiple related new shortcuts in Windows 8 as well.
All the shortcuts listed below are combinations using the Windows key

on your keyboard.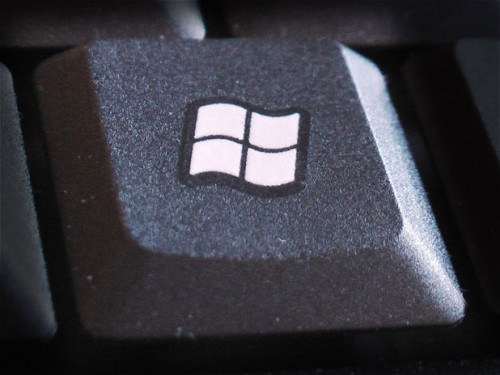 | | |
| --- | --- |
| Keyboard Shortcut | Details |
| Windows Key + X | This combination will show the textual menu which allows the user to navigate to the Task Manager, Windows Explorer, Control Panel, Run and other similar system utilities. |
| Windows key + E | This shortcut opens Windows Explorer on desktop. Most users will start here to browse through drives, folders, and files. |
| Windows key + F | If you wish to search only for files on your machine, this shortcut will filter your search only for files only. |
| Windows key + Q | Likewise, this shortcut is a search filter only for Applications. |
| Windows key + W | Search filtered for Only Settings. |
| Windows key + < | By holding this keys pair, the user can quickly peep at the desktop. |
| Windows key + P | This combination will be used if you need to connect to external devices like an external monitor or adjust projector settings. |
| Windows key + C | Considering Windows 8 is built around charm use, this will be one of the most popular shortcuts. It will show a notification for current date time, battery life and all of the Windows charms on right-side of the screen. These charms will differ depending on your current task. |
| Windows key + Print Scrn | This will capture a screenshot of your currently opened screen and it will place the image in your pictures folder. (No more mspaint!) |
| Windows key + I | This shortcut opens up the Settings Panel. From here users can navigate to areas including the Control Panel, Personalization, PC Info, Network Connectivity, and Power Options for Shutdown or Restart. |
These shortcuts were generated on early versions of Windows 8. When Windows 8 is released, additional shortcuts will be added if needed. Additionally, feel free to share your favorite Windows 8 shortcuts in the comments below.