If you backup your iPhone or iPad documents and settings to Apple's iCloud storage, then it is a good idea to monitor how much space you have available to prevent problems with the backup. You start out with a free 5GB of storage space, after that fills up, you will need to purchase more.
A buddy grabbed me at work yesterday with the following error message:
"Not Enough Storage: This iPhone cannot be backed up because there is not enough iCloud storage available. You can manage your storage in Settings."
For my friend this error was caused by his family sharing the same iCloud account. It was large enough for the backup of his wife's devices, but it not big enough for his iPhone as well. Other users will get this error after taking a bunch of pictures or videos that subsequently use a lot of iCloud backup space.
Managing the iCloud storage space can be accomplished through the following steps:
1. Tap the Settings app on your iPhone or iPad.

2. Select iCloud from the left column.
3. Towards the bottom of the right column, tap Storage & Backup.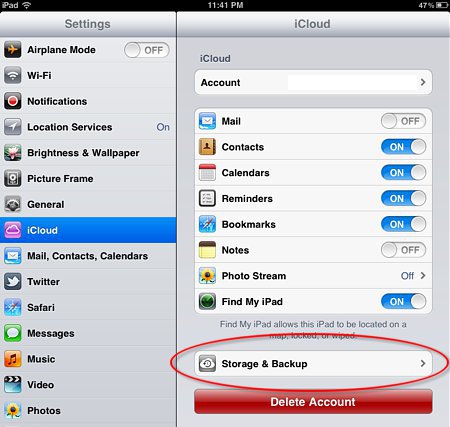 4. Under Storage, you will find your Total and currently Available Storage.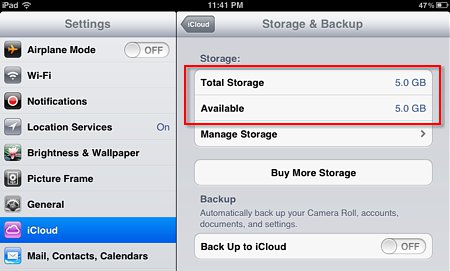 If none of these options are available to you, you just need to update your software to the latest version of iOS. In your case you should update by connecting your device to your computer and updating through iTunes. This article has been updated for iOS 6 compatibility and to include my buddy's specific error message.