Posted March 6, 2018 by Leomar Umpad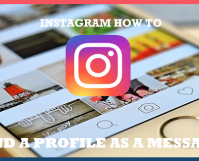 Are you using the Instagram direct message? Did you know that you can send not only messages using that feature? There are a lot of things you can share using the direct message on Instagram. You can use the direct message feature to help your friend find the right accounts he can follow on Instagram […]
Posted March 5, 2018 by Beejay Adoghe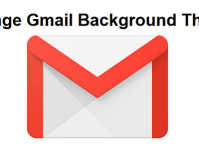 Hello folks, I love tweaking to an extent that most of my friends call me Mr. Tweak. If you are using Gmails default theme I think you really need to explore other amazing themes that are available, you might just find your perfect fit. This article will teach you in a jiffy how to change […]
Posted March 5, 2018 by Leomar Umpad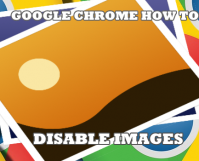 Loading a webpage with high-resolution images can take forever if you are using a slow internet connection. Though gone are the days of the cranky dial-up connection, there are instances where you will experience super slow internet connectivity. You can disable images in Google Chrome to speed up your browsing. Whether you want to increase […]
Posted March 4, 2018 by Ajay Kumar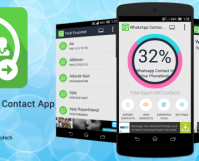 Whatsapp is not just a single chat communication App, it has become a lifeline for many us with its amazing features, we can create groups where we share messages, images, videos, etc with a group. A WhatsApp group can be of many types like friends group, work group, family, group, interest group, shopping groups, etc. […]
Posted March 4, 2018 by Sheraz Ali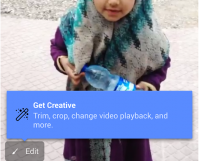 For me, the video profile picture feature on Facebook was an exciting new development. Why? I still remember the days when I first saw the awe-inspiring moving portraits in the dorm rooms of the mystical school of Hogwarts. Yeah, you guessed it right! I'm a massive Harry Potter fan. I mean, come on, who wouldn't […]
Posted March 4, 2018 by Beejay Adoghe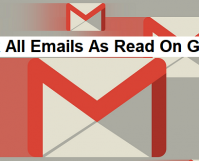 Hey there, It's your favorite tech guy here again with an amazing tech-recipe that you are sure to love. Today's recipe will be about Google's platform "GMAIL", after this article you will have learned how to mark all emails as read on Gmail. So, are you ready for this sweet and epic ride? Okay, let's […]
Posted March 3, 2018 by Leomar Umpad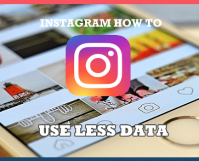 Instagram, undoubtedly, is one of the more popular social media apps. Since Instagram is leaning more on posting pictures and videos, the app may consume a considerable amount of data. This may not be an issue if you are connected to a Wi-Fi connection or you are on an unlimited data plan. However, for those […]
Posted March 1, 2018 by Sheraz Ali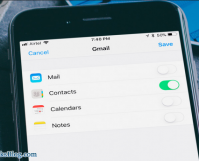 Our Gmail accounts contain contact information of our relatives, siblings, colleagues and innumerable other people. Some of us have contact lists that are scroll-length long. These contacts are nothing short of a treasure-trove for us. We all have people we just have to  stay in touch for a variety of reasons. Moreover, it is a painful task […]
Posted March 1, 2018 by Leomar Umpad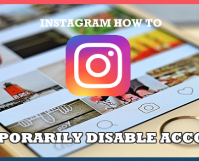 Keeping your Instagram account active needs a regular time allotted for it. If you are planning to permanently remove your account, take note that doing so will also delete your photos, videos and other data saved in your profile. In addition, you can't use the same username you've used. Most of all, you will lose […]
Posted February 28, 2018 by Sheraz Ali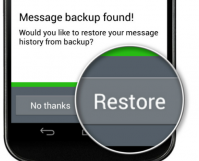 Whatsapp backup gives users the  option to backup their chat history and media files on google drive. This feature comes in handy when you have some important chats and files that you don't want to lose at any cost. They might be messages sent to a close friend, important documents, memorable images of a trip you recently went […]
Posted February 28, 2018 by Beejay Adoghe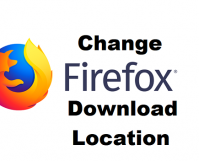 Greetings! Here's an article that is strictly going to teach you and give you information on How To Change Firefox Download Location, you are going to enjoy reading this. Let's go.
Posted February 27, 2018 by Leomar Umpad
Upon installation to your phone, Instagram's language is set English by default. If you prefer to use a language other than English, then you can change Instagram's language through the Settings. This article will detail each step with a screenshot so you can easily change Instagram language.