Posted February 26, 2019 by Beejay Adoghe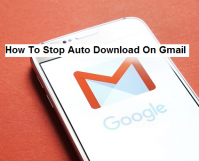 The Gmail App on Android is automatically set to download attachments automatically for you. This, however, could be annoying for some of us. I personally hate it when that happens. I remember searching almost everywhere on my Gmail App hoping to see a stop button. I actually found one. Here's how you can stop auto […]
Posted February 22, 2019 by Beejay Adoghe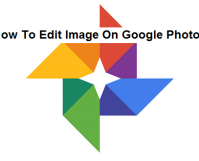 Google Photos has turned into a wonderful repository for every photo you take, and also works as a nice stand-in gallery replacement app on many phones. A gallery app isn't just about holding photos though, it's also about editing pictures before sharing them out anywhere you want.
Posted February 20, 2019 by Beejay Adoghe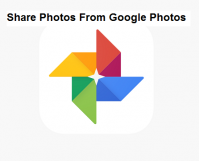 Google Photos is a photo sharing and storage service developed by Google. It was released in May 2015 and is now hugely popular worldwide. Google Photos stores your photos and videos in "the cloud" this is just tech-talk for online storage.
Posted February 18, 2019 by Beejay Adoghe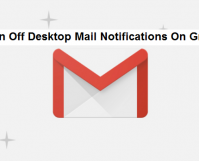 Gmail is a free email service developed by Google. Users can access Gmail on the web and using third-party programs that synchronize email content through POP or IMAP protocols. At launch, Gmail had an initial storage capacity offer of one gigabyte per user, a significantly higher amount than competitors offered at the time.
Posted February 16, 2019 by Beejay Adoghe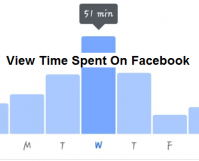 Facebook recently announced a rather unexpected feature: the social network giant is making it easier to keep track of how much time you are spending on Facebook. You already know you are probably spending too much time on Facebook, but if you are curious exactly how much of your day is being consumed by the platform, […]
Posted February 9, 2019 by Beejay Adoghe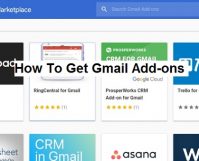 Google has done it again. Just when you thought it couldn't get any smarter, it did so by integrating some of your favorite tools right into its Gmail platform, for a seamless way to operate and do business.
Posted February 7, 2019 by Beejay Adoghe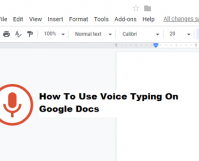 Google announced it has added free speech-to-text capabilities to Google Docs (Google calls it Voice Typing). This would have been huge news 20 years ago, yet when Google unveiled it, it was only described in a single paragraph in the middle of a larger blog entry. In a world with Apple's Siri, Microsoft's Cortana, and […]
Posted February 6, 2019 by Beejay Adoghe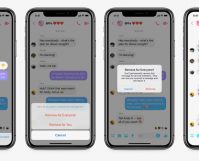 Facebook Messenger now allows you to unsend messages. Facebook has followed through on providing users with an option of unsending messages after it was revealed that Facebook CEO Mark Zuckerberg had access to the explicit option last year. Here is how this new Facebook option with a limited time works:
Posted February 3, 2019 by Beejay Adoghe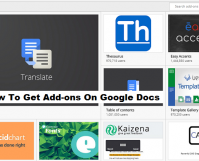 A word processor requires very little a blank page, typography tools, and a way to save, print, or share your finished documents. The earliest word processors like Word for DOS and WordPerfect offered little more than that. An update here, a new version there, and 30+ years later, word processors offer an embarrassment of riches with […]
Posted February 1, 2019 by Beejay Adoghe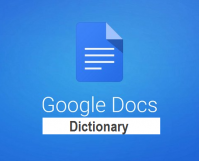 Some students use assistive technology software as an accommodation to help them to write. For example, Talking Word Processor is nice because it predicts words as you type, and also if you double-click a word, it will give you the definition to help avoid homonym errors. But, not everyone needs assistive technology. Sometimes it can […]
Posted January 30, 2019 by Beejay Adoghe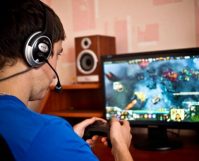 Technology has been slowly revolutionizing the way we go about our daily lives. Among the many advancements that we have seen over the last decade, there has been a significant change in the gaming and gambling industry. We are going to show you how to Start Playing Games Online.
Posted January 28, 2019 by Beejay Adoghe
The Facebook social media platform has launched a new feature known as "Watch Party".  Watch Party is a Facebook feature that allows users to watch videos on the platform in real time. Here's what you should know about it, and also how it works, and how to create your own Watch Party on Facebook with your […]