Posted February 6, 2019 by Beejay Adoghe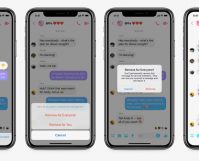 Facebook Messenger now allows you to unsend messages. Facebook has followed through on providing users with an option of unsending messages after it was revealed that Facebook CEO Mark Zuckerberg had access to the explicit option last year. Here is how this new Facebook option with a limited time works:
Posted February 5, 2019 by Beejay Adoghe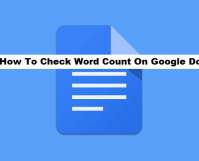 Google Docs is a word processor included as part of a free, web-based software office suite offered by Google within its Google Drive service. This service also includes Google Sheets and Google Slides, a spreadsheet and presentation program respectively.
Posted February 3, 2019 by Beejay Adoghe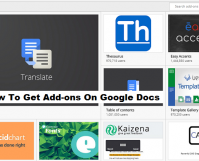 A word processor requires very little a blank page, typography tools, and a way to save, print, or share your finished documents. The earliest word processors like Word for DOS and WordPerfect offered little more than that. An update here, a new version there, and 30+ years later, word processors offer an embarrassment of riches with […]
Posted February 1, 2019 by Beejay Adoghe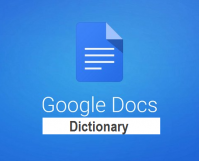 Some students use assistive technology software as an accommodation to help them to write. For example, Talking Word Processor is nice because it predicts words as you type, and also if you double-click a word, it will give you the definition to help avoid homonym errors. But, not everyone needs assistive technology. Sometimes it can […]
Posted January 30, 2019 by Beejay Adoghe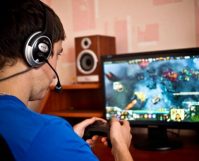 Technology has been slowly revolutionizing the way we go about our daily lives. Among the many advancements that we have seen over the last decade, there has been a significant change in the gaming and gambling industry. We are going to show you how to Start Playing Games Online.
Posted January 28, 2019 by Beejay Adoghe
The Facebook social media platform has launched a new feature known as "Watch Party".  Watch Party is a Facebook feature that allows users to watch videos on the platform in real time. Here's what you should know about it, and also how it works, and how to create your own Watch Party on Facebook with your […]
Posted January 22, 2019 by Beejay Adoghe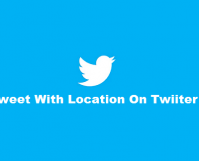 Twitter has been expanding its service with different new features including adding a location to your tweet. While adding a location to your tweets may be a welcoming idea to some users, revealing one's location on Twitter may not be welcoming to others. Below is what you need to know about this Twitter function. Tweeting with […]
Posted January 20, 2019 by Beejay Adoghe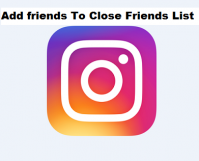 Before now social media platforms were just for sharing different things with your friends. Then you decided to look up your old friends from high school and added them to your social media accounts so you can easily keep tabs on who got a baby or who got engaged. Your parents or siblings got on […]
Posted January 18, 2019 by Geek Support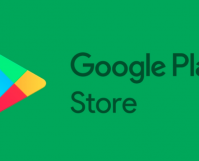 If you are an Android user, you must be familiar with the Google Play Store app. It is a one-stop destination for all Android games, music, movies, eBooks and purchases. On every Android device, Google Play Store can be accessed via the Play Store app. The store gives you access to millions of games and […]
Posted January 14, 2019 by Beejay Adoghe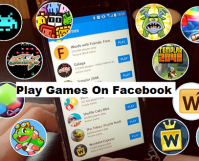 It wasn't too long ago that the Facebook social media platform officially launched its Instant Online Games. Around November 2016, the social media platform brought over 17 enjoyable and fun-to-play games to the News Feed and Messenger. Since then, the number of games has rapidly increased to almost 50.  You can enjoy these games with your […]
Posted January 13, 2019 by Geek Support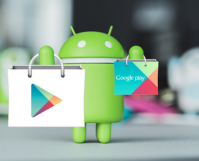 Wondering how to manage play store subscription? Congratulations! You are at the right place. Earlier known as the Android Market, Google Play is the official application store for Android devices. From here, you can purchase and download a wide range of software applications, books, movies and music created by Google and 3rd party developers. This […]
Posted January 12, 2019 by Beejay Adoghe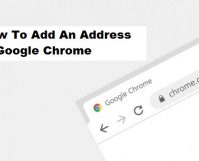 Web users hate filling out forms online, especially on a PC. They can be frustrating and slow to complete and usually contain several steps and validation problems. These lead to high user frustration and drop-off. In order to make things easier for users, browsers have for long been able to autocomplete certain fields on behalf […]