Posted September 20, 2013 by Lê Hoàng
The new flat design in iOS 7 is a welcome change, but for many users, the style is not suitable for their tastes. Beside revamping the interface for all system apps, many interfaces like Control and Notification Center now have a translucent background which exposes the color of the content behind them.
Posted September 17, 2013 by Lê Hoàng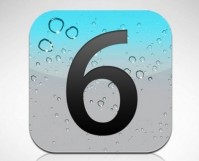 By default, Spotlight Search in iOS can search for results in a wide range of apps. While one search giving you results across all apps is a convenient feature, it may give results from unnecessary apps, and you may have to scroll very far down to get what you need. To keep the returned results […]
Posted August 26, 2013 by Lê Hoàng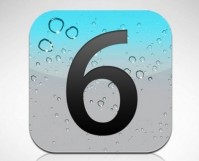 If you let your children play games on your iPhone or iPad, chances are they may accidentally uninstall some of your important apps. To prevent losing all your important apps, you may want to disable the ability to deleting apps on your iOS device. This tutorial will show you how to do it without installing […]
Posted July 23, 2010 by Jimmy Selix
This recipe will explain how to setup your iPad or iPhone to use Gmail as an Exchange Account and in turn allow you to sync your Google Calendar, Gmail Email and Contacts to Google over Exchange (Push email).  Google has been gracious enough to allow full Exchange and Push support for the iPad and iPhone.
Posted February 16, 2009 by Rob Rogers
Keeping track of time zones can be a bit of a pain, especially if you have friends in foreign countries. The iPod Nano gives you a convenient fix for this by allowing you to have additional clocks that can display the time with different time zones.
Posted June 20, 2007 by pro-ipod
Several methods exist for increasing your ipod's battery time and life. Here are the ten most important ones.
Posted April 18, 2007 by pro-ipod
I love to hack my iPod, but sometimes I go too far. However, it is easy to restore a hacked iPod back to the safety of the original firmware.
Posted April 18, 2007 by pro-ipod
With many external devices, the standard iPod volume is not loud enough. Here are the tricks that you can use to increase the output volume.
Posted April 15, 2007 by pro-ipod
Sleep modes are made for me. I must have music playing to help me fall asleep. However, I don't want to wear out my iPod by having it run all night long. Using sleep mode, it'll turn off after a set amount of time.
Posted April 15, 2007 by pro-ipod
I know you NEVER thought you could use your iPod as a thermometer, am I right? Well, you can… kinda! The iPod has an internal thermometer to detect the temperature of the hard drive. How hot is your iPod running?
Posted April 15, 2007 by pro-ipod
If you really want to do some neat tricks and hacks with your ipod, just place it into Diagnostics Mode. You'll enjoy a zillion ways to hack, test, and tweak your ipod from there.