When you listen to music on your device, you may notice that the tracks do not play at the same volume. The variation in volume levels between tracks may make listening to music a bit uncomfortable, and you may find yourself constantly adjusting the volume manually. Luckily, it is possible to normalize the volume of the entire music library on your phone.
Volume differences between audio files occur because the types of technology used in the process of recording the files are not all the same. This problem can be fixed using the sound check feature on your iDevice or in iTunes.
On iOS:
1. Tap on the Settings icon on your phone's home screen.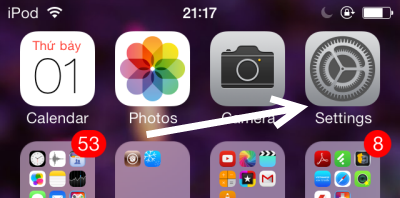 2. In the Settings screen, scroll down the list to find the Music option, and tap on it to continue.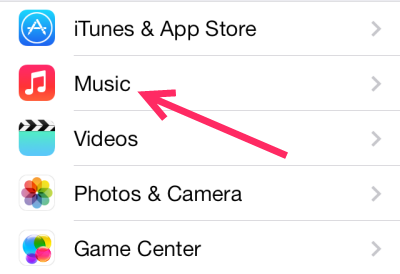 3. Next, tap on the Sound Check toggle to turn this feature on. The green toggle background indicates that this feature is currently active.
4. Exit the Settings section, launch the music app, and play some tracks with uneven volumes to test the changes. Please note that this feature only works with the stock music app and the following file types: mp3, AAC, wav and aiff.
In iTunes:
1. Launch iTunes.
2. Click the small menu button at the top left of the program window, and choose Preferences from the list.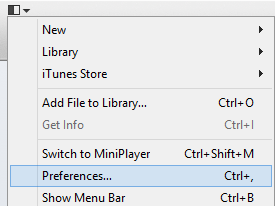 3. In the Preferences window, be sure that you are viewing the Playback tab, enable the Sound Check option, and click OK.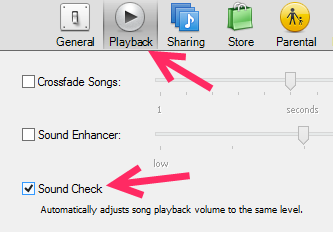 4. As soon as the change is saved, iTunes will start analyzing the files in your music collection to determine a suitable sound level. How long this process takes depends on the size of your library. This is a one-time process. Tracks that you add later will be analyzed as soon as they are added to iTunes.


5. You can turn off the sound check feature if you do not like the result. When it is turned off, the normalized volume data will be ignored. However, the analyzed data will still be kept in iTunes.