By default in Microsoft Office, Bing is used as the search engine whenever you look up a word from inside the program, but if you have another favorite, you may want to use it instead. Luckily, you can follow the steps in this tutorial to change the search engine to any service you like.
You can always copy the word and find it using your favorite search engine in a browser; however, triggering a search right from inside the program is faster and better for productivity. Many users will want to switch from Bing to Google, for example.
The screenshot below shows the feature that you are going to change.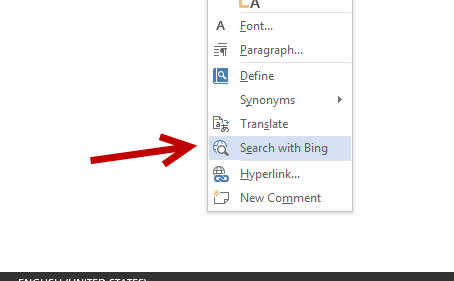 1. When you are viewing the start screen or the desktop, press Windows logo key + R on your keyboard to open the Run dialog, type Regedit in the Open field, and press Enter to open the registry editor.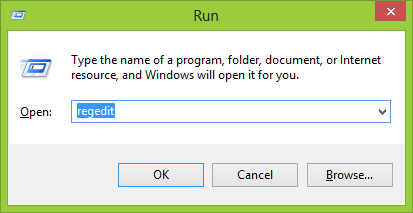 2. In the editor, use the hierarchy on the left side to navigate to HKEY_CURRENT_USER\Software\Microsoft\Office\15.0\Common\General.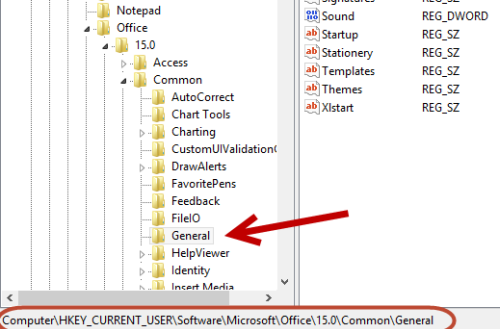 3. Right-click on an empty space on the right-hand side, and choose New -> String Value. Create two string values, and rename them to SearchProviderName and SearchProviderURI.

4. Double-click on each value to edit its data.
For SearchProviderName, set the value to Google. This value is then used in the Search with + name string like in the example at the beginning of the tutorial. You can set it to another name if you use any other search engine. Click OK to save the change.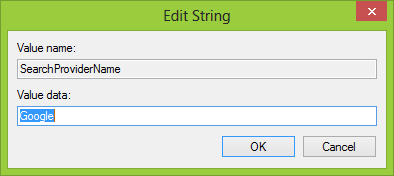 For SearchProviderURI, set the value to http://www.google.com/search?q= if you use Google. Here are a few more URIs from popular search engines, just in case you want to use them instead:
Yahoo: http://search.yahoo.com/search?p=
DuckDuckGo: http://duckduckgo.com/?q=
Ask: http://ask.com/web?q=%s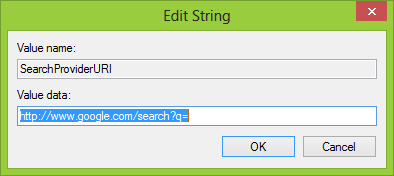 5. Save the changes, and exit the registry editor. Open your document using an Office program, highlight a word, right-click, and choose Search with Google/Yahoo to test the change. If it does not work, please restart your computer.