Although using iTunes is ideal for managing music collections on your device, there may be times that you need to create a quick playlist on your device, or you might want to delete unwanted songs from your collection when you cannot access your computer. Luckily, it is possible to do these tasks on your device, without any third-party apps. Continue reading to find out how.
Deleting a Song:
1. When you are listening to a song, open the Music app, go to the Now Playing screen, and tap on the song list icon at the top right of the window to access all the songs in the album.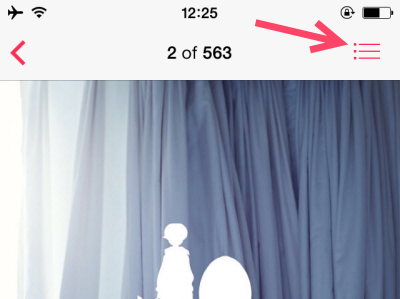 2. Find the song that you want to delete in the list, and swipe to the right side to reveal the Delete option. Tap on the button to delete the song. Be careful with this action because there will be no warning massage. Once you tap the Delete button, the song will be deleted immediately. If you have accidentally deleted a song, you may need to sync your device with iTunes to get it back.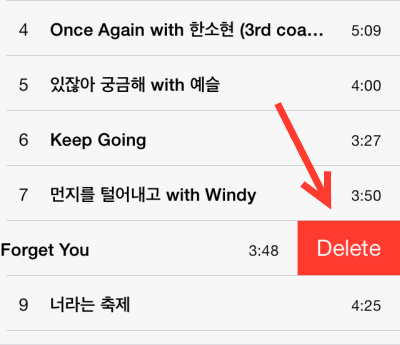 3. You can also delete a song from the song list.
Editing a Playlist:
1. When you are in the Music app, go to the Playlist view. To create a new playlist, tap on the New Playlist button at the top of the list. The app will then ask you for the playlist name. After filling in the playlist name, you will be taken to the song list to add songs.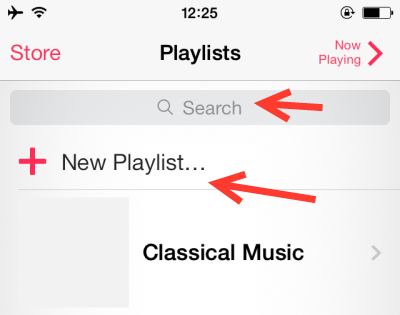 2. To edit an existing playlist, choose the it from the Playlist view. If you have many playlists, use the Search function at the top of the list. In the detailed playlist view, tap Edit to add more songs to the list, tap Clear to clear all the songs from the list, or tap Delete to erase the playlist from your device. Please note that deleting the playlist will not delete any songs.

3. In Edit playlist mode, you can remove any song by tapping on the corresponding minus sign. Reorder the songs by dragging the reorder icon. To add more songs to the list, tap the plus sign at the top right of the screen.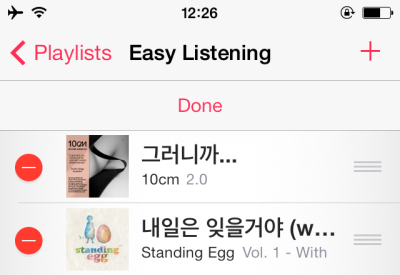 4. You will then be taken to the songs list. To add your favorite songs to the list, find it in the list, and tap the plus icon. If your song collection is too big, use the search feature at the top of the list to find it quickly. When you have finished, tap the Done button to preserve the changes.