Many parents struggle with the decision to allow their children use iOS devices. From violent games to inappropriate shows, a lot of content exists that parents may not their kids to access. This tutorial will show you how to hide all apps, games, videos and TV shows based on their ratings, without using any third-party app.

If you frequently let your kids use your iPhone or iPad, make sure to let them access appropriate games, apps and videos only.
1. First, tap on the Settings icon.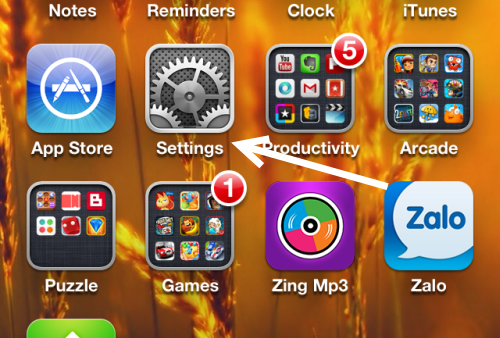 2. In the Settings screen, scroll down, and choose the General option from the list.
3. In the General section, choose Restrictions.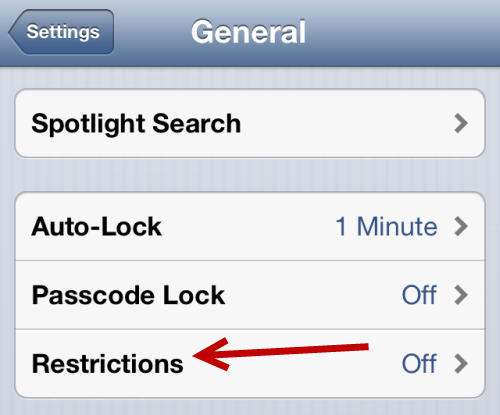 4. If you have not used this feature before, tap Enable Restriction. You will then be asked to configure a pin lock code. Type in the four-digit code twice. Make sure to set a pin code that is easy to remember, and save the pin code somewhere safe in case you forget it. If you cannot remember the code, you cannot access or disable this feature later on.
Every time you access the Restrictions section, you will need to provide the pin code.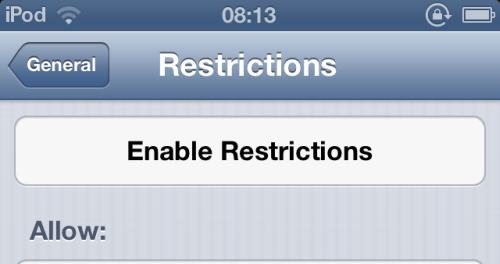 5. Once you have enabled the restriction, scroll down, and choose Movies.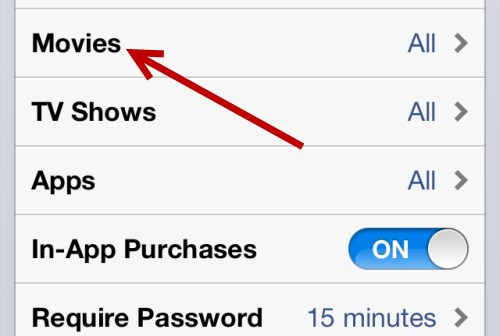 6. By default, this setting is set to show all movies. To hide all movies, choose Don't Allow Movies. In addition, you can choose to show movies that are rated G, PG, PG – 13, R, and NC – 17. Once you have configured the setting, go back to the previous page to save.
7. You can switch to the Apps option to hide apps. The Don't Allow Apps option hides all installed apps and games on your phone. Be careful with this feature though, as you will lose all your folders when you show your games or apps. This may be a big problem if you have multiple folders. Alternatively, you can hide apps based on their ratings: 4+, 9+, 12+, 17+.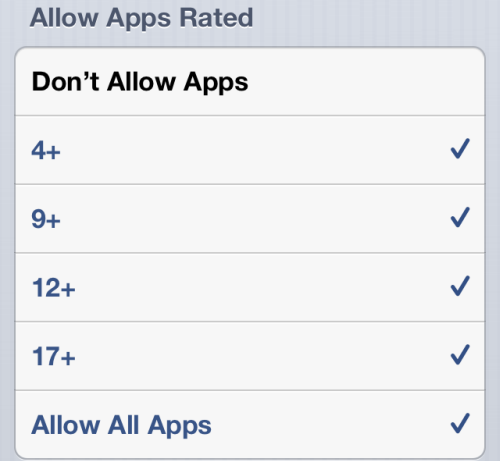 8. TV shows can also be hidden. You can choose not to show anything at all or hide them based on their rating: TV – Y, TV – Y7, TV – G, TV – PG, TV – 14, TV – MA.