Google Chrome offers the sync feature to let you access your browser data and settings from anywhere by just signing in to your account. While this feature can be convenient, it can store very sensitive information like your password, autofill, or bookmarks to Google's server. If your account is hacked, your personal information can be accessed easily. Luckily, it is simple to delete the synced contents from Google's servers.
1. Log in to your Google account via Google Dashboard.
2. Once logged in, you will see a page containing all your current Google products. Scroll down the list until you find Chrome Sync. Click on the Manage Chrome Sync link.

3. In the next screen, you will find information about which features have been synced to your account. There are apps, extensions, autofill, omnibox history, bookmarks, and even passwords. Unfortunately, there is no way to see detailed information about them.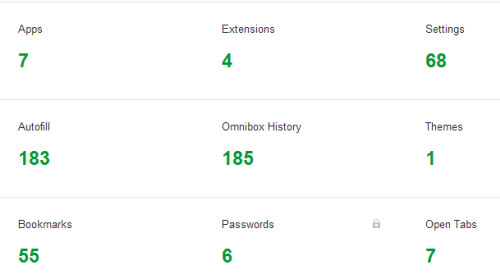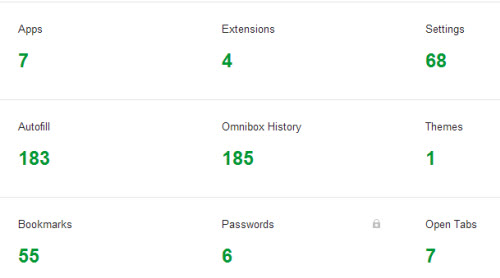 4. To clear all the synced data from your Google account, click the Stop and Clear button at the bottom of the page.

5. Click the OK button to process when you see the confirmation message. The deleted content cannot be recovered. Be careful, and think about the disadvantages before deleting anything from Google's server. Your account will stop syncing, too. You may want to manually sync your new content once the deletion is completed.

Additional ways to keep your account and information secure
1. Never sync sensitive data to your Google account. If you leave the sync feature enabled in Chrome, make sure to prevent it from syncing your passwords, bookmarks, etc. The steps in this tutorial will help you.
2. Make sure to enable two-step verification in your account. With that feature enabled, it may be impossible for someone to log in to your account even if they have your password. See this tutorial for the full explanation and how to enable it.