If you are using a limited data plan, you always have to worry about the amount of data usage. Luckily, Data Sense from Nokia provides the perfect solution to let you keep track of your internet usage, see which apps consumes the most data, and set the data cap.
Important: Data Sense works with Lumia devices from Nokia only.
To be able to control data, your phone needs to be updated to the latest GDR2 and Amber update from Nokia. The updates were rolled out in most countries at the time this tutorial was written. Make sure your phone is up-to-date.
This tutorial is written based on firmware: 3047.0000.1328.3001. The software release inside extras + info is Lumia Amber.
1. From the Start screen, choose the Data Sense tile. If the app is not pinned to the Start screen, swipe to the left of the screen to access the app list, and choose the app from there.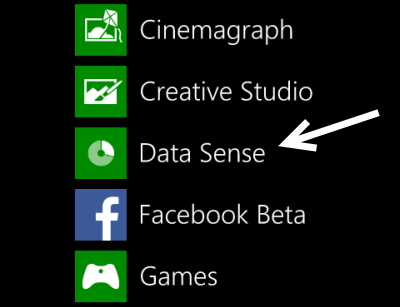 2. When the app is loaded, you can see how much data you have used in the last 30 days. The pie chart is divided into two groups: data consumed using your cellular network and using your Wi-Fi network. Tap on set limit to define the data cap.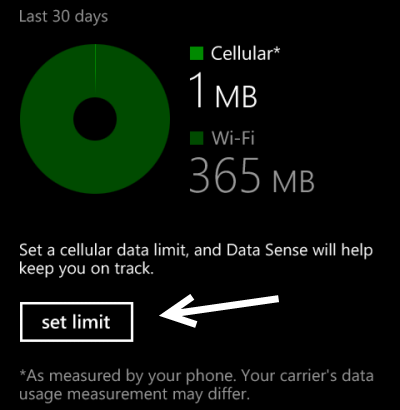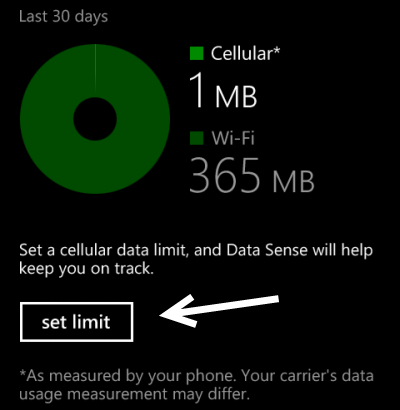 3. First, set the limit type. Available options are as follows: None specified (disabled), One time, Monthly, and Unlimited.
If you choose Monthly as the limit type, remember to set the monthly reset date. On that day, the statistics will be reset to zero.
Finally, set the data limit with the appropriate units (MB or GB).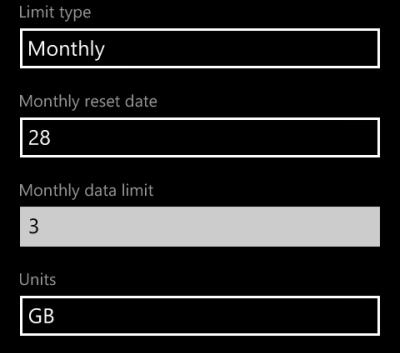 4. When you are done, tap the check button at the bottom to save the settings. Then, you will be taken back to the overview screen. The pie chart will not be replaced with your remaining data statistics and a message of remaining days until the next limit reset.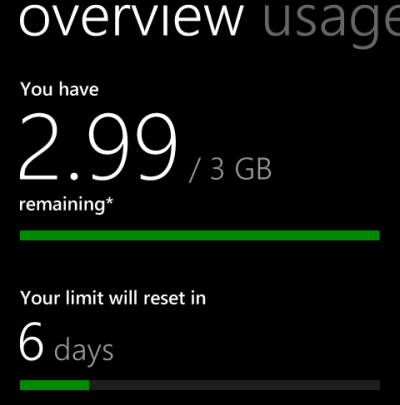 5. Swipe to the left, and you will find the data usage of all apps that use an internet connection on your phone. You can use this to identify which app consumes most of your bandwidth.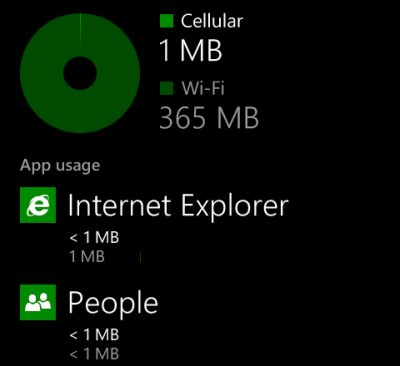 6. To reconfigure the limit, go to the Settings page, and tap on the set limit button. In addition, you can turn on the Restrict background data when I'm near my limit option so that you can reserve data for important apps only.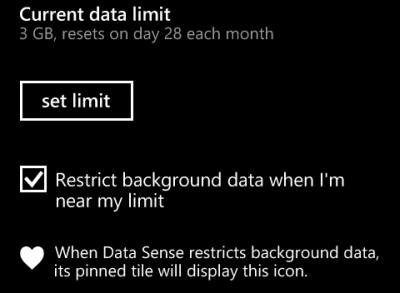 7. Later, if you want to turn this feature off, set the limit to None Specified.