By default, whenever you copy and paste content from a website to your OneNote's notebook, a link to the original site will be included at the end. While this feature is useful for keeping track of the places where you got the content, many users may find that having the link is unnecessary. Some may even feel it makes their notebook look unorganized. Even though it is possible to remove the link manually, it may be a better idea to disable this feature so that the program can take care of the links for you.
Here is an example of how OneNote includes the original source in your notebook when you paste content from the web. Clicking the blue hyperlink will redirect you to the original webpage.
If your notebook contains content from multiple sources, it may be filled with links.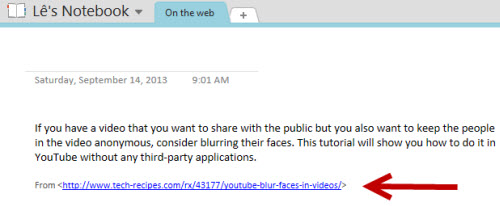 If you only want the content, the steps below will help you configure the program to remove the link by default.
1. Launch OneNote from your desktop. Once the program is loaded, click the File button to open the Backstage view.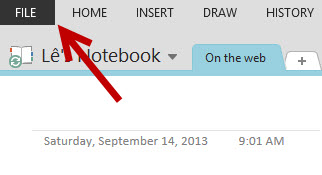 2. In the Backstage view, click the Options button to continue.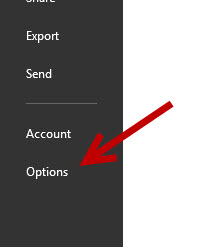 3. The OneNote Options window pops up on screen. Navigate to the Advanced section from the left side bar, and then uncheck the Include link to source when pasting from the Web on the right side. By disabling this feature, pasted content will not include a link to the original source.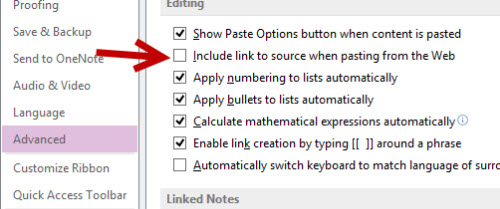 4. Finally, click the OK button to preserve the change. Later, if you want to enable the feature, just come back to the Advanced section and re-enable the setting.