Since some aspect of your work is sure to require corresponding with contacts outside your organization, such as customers, services, or other colleagues who aren't part of your company. These contacts can be added to your Global Address List so that they can be easily accessed by your team.
1. Go to Office 365 and login to your account.
2. Select Admin from the menu at the top of the page to access the Admin Overview page.

3. From the Admin Overview page, go to the Outlook section and select General Settings.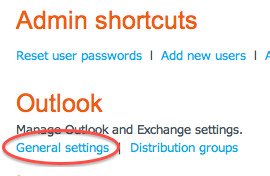 4. The Exchange Online page will appear, click External Contacts at the top of the page.

5. Click New.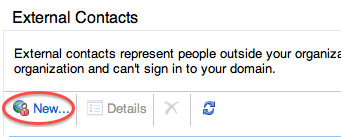 6. Input the name, display name, alias, and email address of the external contact that you wish to add. The alias is a unique name for the contact that contains no spaces. You can use something like firstnamelastname (JohnSmith) as a way to come up with an alias.
7. Click Save.
The contact will be added to the list of External Contacts on the Exchange Online page. This contact will now be available to your users.