When you share your documents with others, there may be times that your documents' texts will not display properly. This is because the font type in these document are not installed on the current machine. To prevent this problem from happening again, you can embed the font to the document. This tutorial will show you how to do it in Microsoft Office 2010.
Apply to: Microsoft Word, Powerpoint, Excel 2010.
1. Launch the Office program that you use.
2. Go to File -> Options.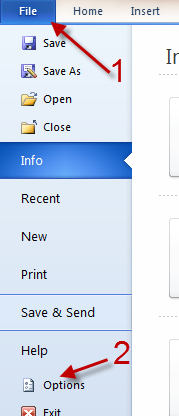 3. Find the Save section on the left side of the Options window, and click on it.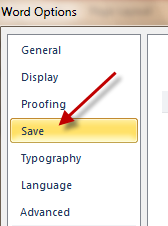 4. On the right-side pane, check the small box next to Embed fonts in the file to enable it. You can also choose to embed only the characters used in the document and not embed common system fonts from this section.


5. Click OK at the bottom of the window to save the setting.